Author: Beach Combing | in : Actualite, Contemporary, Medieval, Modern , trackback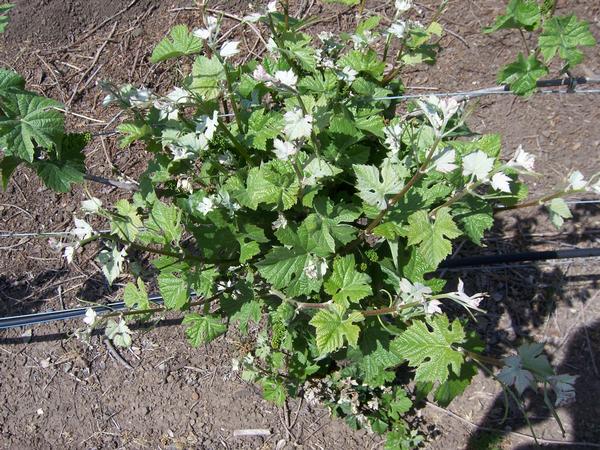 When we think of the vegetables, flowers and fruit of our ancestors we probably most easily imagine students with trowels retrieving pips from coprolites: not a happy occupation. But actually there is another kind of retrieval and that is sending botanists out into the woods and fields to look for any plants that have somehow survived in the wild, after having being cast out of our gardens.
Beach (no botanist he) had a striking experience of this several years ago while walking on an Italian wood. As he was passing through a deep, unexplored portion of the forest he stumbled upon a rose bush, a series of cherry trees and then a fallen-down house. Subsequent research showed that the house had been abandoned after the First World War. Were those cherry trees perhaps a breed from the late nineteenth century that have since been lost to science? Was the rose bush a now forgotten species?
It is quite possible given that post the Second World War there was a major efficiency drive in agro-affairs and few species were favoured over all others. That phase proves the bottleneck in the survival of domesticated plants and anyone wanting to retrieve lost species has to somehow reach back through that bottleneck.
One international organisation that has done wonders here and that deserves five or six heavy pats on the back is the Ark of Taste. AoT is an offspring of Slow Food, the voguish and politically hip fair trade, fun eating movement. But the AoT is more serious than its right-on and slightly overweight parents. AoT activists have dedicated themselves to saving both domesticated animal species (pigs, cows, goats…) and crops and fruits that are going or that risk going the way of the dodo. For example, passing to Spain on their page of retrieved plants they have cataloged and protected such things as Asturian Spelt Wheat, Belltall Garlic and Nabarnizko Arbia, a Basque cabbage. Some of these are endangered rather than lost. The Belltall Garlic is grown by about twelve (!) families in one corner of Catalonia so it has not exactly come back from the dead.
But there have also been Lazarus operations carried out by modern horticulturalists. Take the Wrotham Pinot grape. In an unspecified year in the 1950s, an unusual grape was noticed growing against a cottage wall in Wrotham Kent. The vine was some two hundred years old and after careful examination it was discovered that this was a Pinot variety probably brought to Britain by the Romans some two thousand years before: the last surviving example of its species. Whether the Roman hypothesis was or was not correct what quickly became apparent was that the British variety had a remarkable resistance to mildew, the scourge of Pinots. It was soon being sold not just within Britain but also abroad because it saved a great deal of trouble with spraying and care. Clawing back forgotten plants is not just a question of sentimentality…
Any other examples of plants coming back from the dead? Drbeachcombing AT yahoo DOT com
***
31 Dec 2012: Lots of great emails here which will appear in other later posts. For now though here is one piece of advice from Norm: 'A good place to look for old cultivators are parks. They tend to be carved out of old homesteads and farms.I enjoy looking for "mature" examples of things that have gone wild. The old bulb plants in the spring can reveal an interesting lot.' Thanks, Norm!