Author: Beach Combing | in : History Roundups , trackback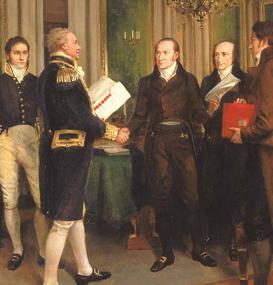 Today's post on lactating fountains and today's links follow
1) Maryport Fort: Gallic wines and Spanish olive oil in Scotland
2) Science of WW1 Planes: top speed 74 mph
3) Egyptian Mummy in Italian Monastery: wth!
4) In Search of Tenea: lost Greek City
5) The Prince of Metal Detectors: ping…
6) World's Oldest Golf Course Going to Seed: Perth Scotland
7) Hitler in British Census: Liverpool!
8) Adelaide Hospital: Treasures hidden below
9) Phantom Piano Playing: Ohio
10) Rosslyn Chapel: scepticism be my guide
11) Great War Dispatch Rider: letter home
and from the archives
12) Churchill and Stalin debating like high school kids in Iran
Other links: why you should fear jellyfish, wormhole time travel and why can't academics write properly.