Author: Beach Combing | in : History Roundups , trackback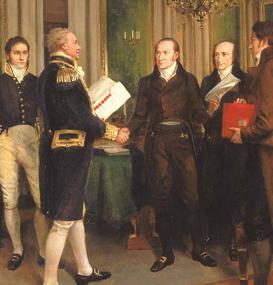 Today's post is the Index Prize (already won by Dennis) and today's links…
1) More Portuguese First in Australia: 'a boy stumbled upon…'
2) Queen Victoria's Book Plate: majestic
3) The Longitude Prize: and win ten million
4) Mystery Mayan Ash: how to explain Mayan pottery
5) Urethral Syringe for Veneral Diseases: all rusty…
6) Domesticated Dogs Extinct Mammoth: Man's bloodiest friend
7) Stone Age Camp: at Battersea!
8) German Corpse Factory: WW1
9) Robert Burns Bipolar? Credible
10) Viking King Skeleton: in Lothian
11) Plastic Surgeon Hero: a statue and his story
and from the archives!
12) Suger's Sherbert Holder (far travelled object)
Other links: Archaeology, Anthropology and Interstellar Communication (NASA pdf), Battlefield Band, Lovers and Friends (lovely lyrics if you can put up with the fiddles) and trying to unsee things (perception problems).