Author: Beach Combing | in : Actualite, Modern , trackback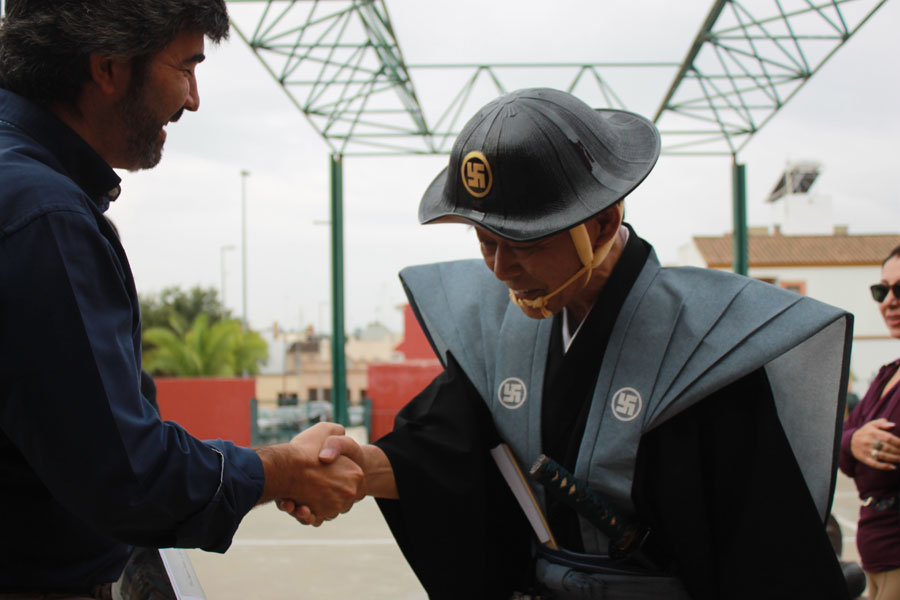 ***This story came from Invisible for which many thanks***
In 1613 a group of Japanese soldiers and diplomats undertook an extraordinary journey that would end with blue spots on the bottoms of babies in Andalucia (Spain). The diplomatic group was led by a northern aristocrat, Hasekura Tsunetaka and a crew of 180 under HT sailed the Pacific landing in modern Mexico, where an Aztec nobleman watched a fight between Spaniards and visiting samurai (the joys of globalisation: another post another day). From there a select group, perhaps as few as 45 or 50, not more than 90 were taken on a Spanish-bound ship and then went to Spain, where HT was baptised 17 February 1614, and then to Rome. Hasekura Tsunetaka was not the first Japanese noble to come to the land of the southern barbarians (aka Europe), but this was the biggest early expedition and, in fact, the most numerous until the nineteenth century. Reading about Japanese visitors using chop-sticks or impressing Spanish nobles with their swords is atmospheric enough. But what about the blue spots?
Well, after the trip to Rome, Hasekura Tsunetaka returned to Spain and prepared, in 1617, for his long sail home. However, there he also heard of some of the recent troubles of Christians in Japan and a number of his Christian Japanese crew perhaps decided that they would be better off staying in Coria del Río. This blogger has not found good direct evidence for this (which is not to say it doesn't exist), but what is well attested is that by 1642 the surname Japón had begun to appear in Corian records: this surname is now (rightly or wrongly) taken as referring to individuals of Japanese descent. Six Japanese crewmembers* are said to have refused to board ship and today there are between 600 and 800 invididuals who carry the Japón surname (or are immediately related to those that do), which would mean an impressive spread of Asiatic DNA through the centuries. And the blue spots? Well, we'll get to them in a minute…
Up until 1989 the story remained an Andalucian affair. But in 1989 the then mayor of nearby Seville was invited to Sendai in Japan for the four hundredth anniversary of that city and began to tell stories about the 'Japanese' population of Coria. The host country lapped this up, of course: the idea of cousins on the other side of the globe was irresistible. In 1992 Sendai Prefecture sent a statue of Hasekura Tsunetaka to Coria and it was from around this time that the love-in between these two distant cities really took off. It reached its climax in 2012 when Haskekura Tsunetaka (a descendant not the original obviously) came to Coria to thank the city for its charitable contributions after the disasters in Japan in 2011. Rather, worryingly from a European point of view his samurai armour included swastikas (see photo above): apparently a family emblem. Today some 3,000 Japanese visitors make their way to Coria every year: not the 300,000 that certain online sources give. Oh those decimal points, how much they have to answer for…
It would be cheap to make fun of these rather moving connections between disparate points of the globe. But it would be irresponsible not to mock (at least a little) some of the Nipponophilia spouted in the deep Spanish south. Members of the Japón clan attempting, for example, to learn Japanese. Clan members having their blood tested for Japanese universities: results are due in the next months. And claims from members on holiday in the homeland that they see men and women who physically resemble them walking down the street: 'When I visited a small village in Miyagi Prefecture,' Manuel Japón said, 'Villagers looked similar to my aunts (and) cousins.' (Every so often you get someone who speaks truth to power though: when Maria Jose Suarez – sorry no accents it's late – a clan member and also a one time Miss Spain was asked what it felt like to be Japanese she dead armed the journalist and told him she did not feel at all Japanese. Photo featuring Maria's oriental features below.)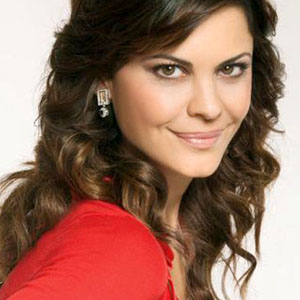 So did Japanese words or customs catch on in Andalucia? Apparently not. These were Christian Japanese remember so no Zen and, in any case, the Inquisition would have taken care of oriental religious ambitions before you could say 'burn them at the stake'. These were also men: mothers are the main transmitters of culture in immigrant communities. The Japanese proto-fathers  seem to have disappeared, in fact, save for the surname pdq. And the blue spots? 95% of Asiatic infants have 'the Mongolian spot', small blue spots on their bottoms. Fewer than 10% of Caucasian babies can wail the same. And yet apparently a Spanish pediatrician has reported that Japón babies… You can guess the rest.
More on the Japón clan? drbeachcombing AT yahoo DOT com?
Also if anyone has a spare copy of De Sendai a Coria del Río. Historias de japoneses [!!!] y Japones (2014) OR Japones y Japoneses [!!]: en la orilla del Guadalquivir (2007) we'd love to read a copy and review it here.
* note that six crew-members seems to have been worked out by a comparison of the number of Japanese who arrived and those who left. Clearly there are other possibilities like death… In fact, with the absence of DNA work (soon to be corrected) and the absence of contemporary documentation the whole structure creaks worryingly in the gales of history. If someone finds that there was a seventeenth-century village outside Coria called Japón, it could come crashing painfully to the ground.
25 June 2015: The great Mike Dash writes in 'Very much fascinated by today's post on Japanese travellers to Spain. The voyage you describe came before the Sakoku Edicts of 1635, which more or less closed Japan to outside influence and, among other things, forbade Japanese sailors from leaving the country. But you might like to know that the Edicts had some interesting effects, not least that ships built in Japan were henceforth deliberately constructed to be unseaworthy, fit only for carrying the rice paid to the shogun in tribute by distant lordships down the coastal sea-lanes to Edo. What then happened, inevitably, was that occasionally a typhoon would dismast and de-rudder one of these flimsy vessels and it would then drift – packed with sufficient food to sustain the crew for years – either to Russia or all the way across the Pacific to the Americas, depending on the currents and the winds. There are several dozen immensely interesting tales concerning the fate of the unfortunate Japanese "sea drifters" (who were forbidden on pain of death from re-entering Japan once they had left it), which I wrote about here. Over the years, archaeologists have attributed these drifters with introducing anomalous iron implements to native tribes from Alaska to Oregon, and for being responsible for certain hard-to-understand-otherwise aspects of Hawaiian civilisation…'  Nathaniel has discovered meanwhile: The Wikipedia article on Hasekura Tsunetaka notes that the ship he sailed in was in part designed by William Adams, an English navigator shipwrecked in Japan in 1600. Yet another international connection.' Thanks Nathaniel and Mike!


27 June 2014: Ricardo writes in with an article (pdf) of another Japanese visit to Europe.