A Note on Reviews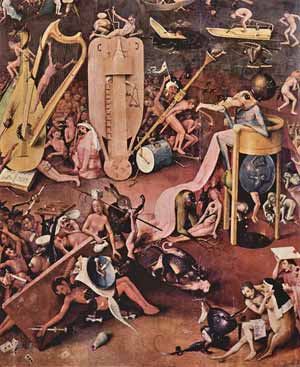 Beachcombing has published several thousand pages – academic, junk, journalism and fiction – over the years. Some were good, some were bad, some were right, some were wrong. But the only pages that Beachcombing is actually ashamed of are a number of reviews he wrote.
Why?
Two reasons.
(i) Sometimes he had such affection or admiration or sense of tenderness for an author that he couldn't bring himself to write the terrible truth about a work they'd written. In other words Beachcombing lied.
(ii) Sometimes he wrote about how bad a book was but realised after that he had unnecessarily hurt an author's feelings. In other words Beachcombing was cruel.
Beachcombing doesn't like lying or being cruel. Since 2009 then Beachcombing has changed tack. He will avoid these situations by only ever reviewing books that he likes: unless immorality* is involved.
This failure to criticise might be said to be cowardice. And Beachcombing knows only too well the joy of reading a nasty book review. However, he reasons that there are so many books published today that the reader's problem is no longer a problem of discrimination but of identification.
When Beachcombing began his blog ninety days ago – this written late August 2010 – he thought that he would stick to forgotten classics, books that the bloggee could pick up on the internet's extraordinary second-hand market. However, in the last two weeks, three publishing houses have approached him asking him to review forthcoming works.
Beachcombing is not against having books thrown at him – far from it! However, he would ask all authors (a rarefied breed) and publicists (an even more rarefied breed) to consider the warning above, namely, that he will only review the book if he likes it.
Also note that the definition of 'like' will depend somewhat on subject matter (at least if Beachcombing is reviewing on the blog as opposed to in a newspaper). As this is a blog on bizarre historical events (admittedly a label that Beachcombing himself does not respect at all times) he will hold the bar lower for the bizarre and higher for the utterly pedestrian.
Weird Wars: An Exploration of the Stranger Side of Conflict could get away with a 7/10. A book on straightforward war, death, animals, gods or anything else that apppeals to Beachcombing's stultified inner child (even if not bizarre per se) 8/10.  But The Industrial Revolution in Derbyshire 1790-1803 is going to need a 10/10, the author's gold embossed signature and the promise of a holiday cottage in Connecticut.
Beachcombing will not return books that are sent! He will though gladly give them to a local charity shop in the UK or Italy (depending on place of residence) if the author so wishes.
Oh and Beachcombing will never publish a review more than every ten days. This means that there will likely be a queue. Beachcombing has lots of forgotten classics that he wants to revisit…
Lasciate ogne speranza, voi ch'intrate!!!!!!!!!!!!!!!!!
*Sociologists, Nazis, Maoists, scientists 'sorting out' the humanities, historians pretending to be scientists, Vikings, junk food, euro-federalists, neurologists, homeopaths etc etc