Bizarre Bibliography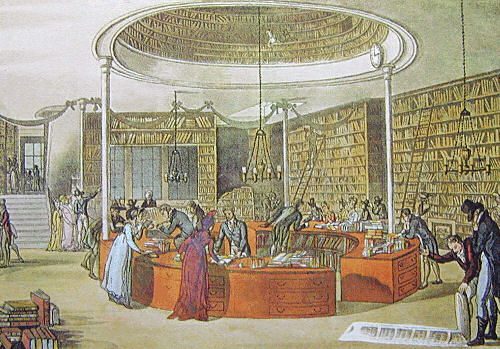 Books included in this bibliography are: (i) concerned with curiosities and the bizarre in history (ii) scientific ('discuss', but no Erik von Daniken or past lives – think a secular Fortean Times); and (iii) written in a Western European language minus Basque (sorry Mandarin speakers and Pyrenees-dwellers, this is Beachcombing's limitation not yours…). Beachcombing would be most grateful if readers get in touch with either titles or reviews that Beachcombing can link to or even publish here. He would also be open to referencing curious articles or radio and television programmes. drbeachcombing AT yahoo DOT com
If authors are interested in Beachcombing reviewing their book on line please read his terms and conditions. However, note that just because a book is included here this does not mean that it will be reviewed and conversely not all books reviewed by Beachcombing will appear here (clearly if they are not primarily concerned with the bizarre…).
Beachcombing is starting small and will add a couple of books or articles a week. It will take time… Any suggestions on how to improve 'service' would be received with a fanfare.
***
Altschuler, Martin D. 'Atmospheric Electricity and Plasma Interpretations of UFOs', Scientific Study of Unidentified Flying Objects, ed Edward U. Condon and Daniel S. Gillmor (New York 1969), 723-55
Ash, Russell and Brian Lake Bizarre Books (Jarndyce Books 2002)
BBC History Magazine, The Celebrated Pedestrian and Other Historical Curiosities (BBC 2009)
Babcock, W.H. 'Certain Pre-Columbian Notices of the Inhabitants of the Atlantic Islands', American Anthropologist 20 (1918), 62-78
Barrett, A. Anthony 'Observations of Comets in Greek and Roman Sources before AD 410', Journal of the Royal Astronomical Society of Canada 72 (1978), 81-106
Bicknell, Peter J.  1975. 'Globus Ignis', Le monde grec: hommages h Claire Preaux, ed. Jean Bingen, Guy Cambier and Georges Nachtergael (Brussels 1975), 285-90
Bicknell, Peter J. 'Kugelblitz in Classical Antiquity?' Apeiron 5 (1971), 12-16
Boese, Alex The Museum of Hoaxes (Orion 2004)
Bondeson, Jan Buried Alive: The Terrifying History of Our Most Primal Fear (Norton 2001)
Bondeson, Jan The Great Pretender: The True Stories behind Famous Historical Mysteries (Norton 2004) (Beachcombing's Review)
–         The London Monster: Terror on the Streets in 1790 (The History Press 2005)
–         The Two-Headed Boy and Other Medical Marvels (Cornell 2004)
–         Animal Freaks: The Strange History of Amazing Animals (The History Press 2005)
–         Amazing Dogs: A Cabinet of Canine Curiosities (Amberley 2011)
Boyle, Thomas Black Swine in the Sewers of Hampstead: Beneath the Surface of Victorian Sensationalism (Viking 1989)
Burg, B.R. Sodomy and the Pirate Tradition: English Sea Rovers in the Seventeenth-century Caribbean (New York University Press 1984): Beachcombing's Review
Bywater, Michael Lost Worlds: what we have lost and where did it go (Granta 2004): Beachcombing's Review
Carroll Cruz, Joan The Incorruptibles: A Study of the Incorruption of the Bodies of Various Catholic Saints and Beati (Tan Books 1977)
Cary, M 'The Greeks and Ancient Trade with the Atlantic', Journal of Hellenic Studies 44 (1924), 166-179
Cawthorne, Nigel Sex Lives of the Great Dictators (Prion 2004)
Cawthorne, Nigel Sex Lives of the Popes (Prion 2004)
Champfleury, E.M. Les Chats (Paris 1870)
Clottes, Jean et alii, The Shamans of Prehistory: Trance and Magic in the Painted Caves (Abrams 1998)
Collins, Paul S. Banvard's Folly: Thirteen Tales of People Who Didn't Change the World (Picador 2002)
Corliss. William R. Archaeological Anomalies: Graphic Artifacts I: Coins, Calendars, Geoforms, Maps, Quipus (Sourcebook Project 2005)
–        Archaeological Anomalies: Small Artifacts (Sourcebook Project 2003)
–        Ancient Structures: Remarkable Pyramids, Forts, Towers, Stone Chambers, Cities, Complexes: A Catalog of Archeological Anomalies (Sourcebook Project 2001)
–        Ancient Infrastructure: Remarkable Roads, Mines, Walls, Mounds, Stone Circles: A Catalog of Archeological Anomalies (Sourcebook Project 1999)
–        Strange Artifacts: A Source Book on Ancient Man (1976)
Couffer, Jack Bat Bombs: World War II's Other Secret Weapon (University of Texas Press 1992)
Cuble, Frank P. Biography of William McLean (H.E.Howard inc 1987)
Cummins, Joseph History's Great Untold Stories: Obscure Events of Lasting Importance (Murdoch Books 2006)
Daniel, C.E. et alii, Myth or Legend? (New York/London 1956): Beachcombing's Review
David-Neel, Alexander With Mystics and Magicians in Tibet (Penguin 1936)
Dubs, H.H. 'A Roman City in Ancient China', Greece and Rome 4 (1957), 139-148
Duff, Charles A Handbook on Hanging: Being a Short Introduction to the Fine Art of Execution (Nonsuch 2006): Beachcombing's Review
Elder, Robert, K. Last Words of the Executed (Chicago 2010) Beachcombing's Review
Emerson, J. Norman 'Intuitive Archaeology: A Psychic Approach', New Horizons 1 (1974), 14-18
–          'Intuitive Archaeology: Egypt and Iran' ARE Journal 11 (1976),  55-65
–          'Intuitive Archaeology' Extrasensory Ecology (ed) Joseph K. Long (Scarecrow Press 1977) [pages?]
–          'Intuitive Archaeology: A Pragmatic Story', Phoenix 3 (1979), 5-15
Farquhar, Michael  A Treasury of Foolishly Forgotten Americans: Pirates, Skinflints and Other Colorful Characters Stuck in the Footnotes of History (Penguin 2008): Beachcombing's Review
–          Behind the Palace Doors: Five Centuries of Sex, Adventure, Vice, Treachery and Folly from Royal Britain by (2011) Beachcombing's Review
Glen, Arm and William Corliss    Ancient Man: A Handbook of Puzzling Artifacts (Sourcebook Project 1978)
Goldberg, Edward Jews and Magic in Medici Florence: The Secret World of Benedetto Blanis (Toronto 2011)
Goodman, Matthew The Sun and the Moon: The Remarkable True Account of Hoaxers, Showmen, Dueling Journalists, and Lunar Man-Bats in Nineteenth-Century New York (Basic Books 2008)
Haining, Peter The Legend and Bizarre Crimes of Spring Heeled Jack (Frederick Muller 1977)
Hamilton, R.A.B. 'The South Arabian Unicorn', Folklore 54 (1943), 261-262
Hansen, William (ed) Phlegon of Tralles' Book of Marvels (University of Essex 1996)
Hertzog, Keith P. 'The Candle Star-Our Nearest Cataclysmic Neighbor?' Observatory 106 (1986) 114-15
Holgate, Mike and Ian David Waugh The Man They Could Not Hang: The True Story of John Lee (Sutton 2005)
Holmes, Rachel Scanty Particulars: The Life of Dr James Barry (Penguin 2003)
Hufford, David J. The Terror that Comes in the Night: An Experience-Centred Study of Supernatural Assault Traditions (University of Pennsylvania Press 1989)
Huang, Yi-Long 'The Chinese 'Candle Star' of 76 BC' Observatory 107 (1987), 213-17
Huxley, Aldous The Devils of Loudun (Chatto and Windus 1952)
Jessup, Ronald, Curiosities of British Archaeology (Phillimore 1974): Beachcombing's Review
Kaeppel, Carl Off the Beaten Track in the Classics (Melbourne University 1936): Beachcombing's Review
King, David The Commissar Vanishes: the Falsification  of Photographs and Art in Stalin's Russia (1997) Beachcombing's Review
Krauss, Franklin B. An Interpretation of the Omens, Portents, and Prodigies Recorded by Livy, Tacitus, and Suetonius (Philadelphia 1930)
Lembcke, Jerry The Spitting Image: Myth, Memory, and the Legacy of Vietnam (New York University Press 1998)
Monson, Craig A. Nuns Behaving Badly: Tales of Music, Magic, Art and Arson in the Convents of Italy (University of Chicago Press 2010): Beachcombing Review.
Murphy, Edwin After the Funeral: The Posthumous Adventures of Famous Corpses (Barnes and Noble 1998): Beachcombing's Review
Oldridge, Darren Strange Histories: the trial of the pig, the walking dead, and other matters of fact from the medieval and Renaissance worlds (Routledge 2005): Beachcombing's Review
Orizio, Riccardo Lost White Tribes: Journeys among the Forgotten (Vintage 2001)
Paterson, T.W. Capital Characters: A Celebration of Victorian Eccentrics (Fir Grove Publishing 1998) [Don't make Dray's mistake: this is Victoria the city not Victorian the epoch!]
Pickering, George Creative Malady: Illness in the Minds of Charles Darwin, Florence Nightingale, Mary Baker Eddy, Sigmund Freud, Marcel Proust, Elizabeth Barrett Browning (George Allen and Unwin 1974) Beachcombing's Review
Pindar, Ian (ed) The Folio Book of Historical Mysteries (Folio Society 2008): Beachcombing's Review
Rayner, Ed and Ron Stapley, Debunking History: 152 Popular Myths Exploded (The History Press 2002)
Rayner, Ed and Ron Stapley Who was Mr Nobody?: Debunking Historical Mysteries (Sutton Publishing 2007)
Richards, Robert J. 'Rhapsodies on a Cat-Piano, or Johann Christian Reil and the Foundations of Romantic Psychiatry', Critical Inquiry 24 (1998), 700-736
Romm, James S. The Edges of the Earth in Ancient Thought: Geography, Exploration and Fiction (Princeton University Press 1994)
Ross, Jonathan The Incredibly Strange Film Book: An Alternative History of Cinema (Simon and Schuster 1993)
Rosenberg, Samuel 'UFOs in History', Scientific Study of Unidentified Flying Objects, ed Edward U. Condon and Daniel S. Gillmor (New York 1969), 481-502
Rubinstein, William Shadow Pasts: 'Amateur Historians' and History's Mysteries (2007) Beachcombing's Review
Rusbridger, Alan A Concise History of the Sex Manual 1886-1986 (Faber & Faber 1986) [with illustrations by the great Posy Simmonds]
Schalansky, Judith Atlas of Remote Islands: Fifty Islands I Have Never Set Foot On and Never Will (Penguin 2010) Beachcombing's Review
Scott, George Ryley A History of Torture (Merchant 1995)
–  The History of Prostitution from Antiquity to the Present Day (Vedams 1999)
–  The History of Corporal Punishment: A Survey of Flagellation in its Historical, Anthropological and Sociological Aspects (Routledge 2005)
Serafini, Luigi Codex Seraphinianus (numerous editions…): Beachcombing Review
Shafer, Robert Historia: Zeitschrift für Alte Geschichte, 13 (1964), 499-503
Shuker, Karl P.N. Dr Shuker's Casebook: In Pursuit of Marvels and Mysteries (CFZ Press 2008)
Silverman, Sam 'Early Auroral Observations', Journal of Atmospheric and Solar-Terrestrial Physics 60 (1998), 997-1006
Stetkevych, Jaroslav 'In Search of the Unicorn: The Onager and the Oryx in the Arabic Ode', Journal of Arabic Literature 33 (2002), 79-130
Stewart, Robin Darwin's Tortoise: The Amazing True Story of Harriet, The World's Oldest Living Creature (Black Inc 2005) [note children's book] Beachcombing's Review
Stothers, Richard, 'Unidentified Flying Objects in Classical Antiquity', The Classical Journal, 103, (2007),  79-92
Stothers, Richard B. 'Is the Supernova of AD 185 Recorded in Ancient Roman Literature?' Isis 68 (1977) 443-7
Stothers, Richard B. 'Solar Activity Cycle during Classical Antiquity' Astronomy and Astrophysics 77 (1979) 121-7
Stothers, Richard B. 'The Roman Fireball of 76 BC' Observatory 107 (1987), 211-13
Vallee, Jacques Wonders in the Sky: Unexplained Aerial Objects from Antiquity to Modern Times and their Impact on Human Culture, History and Belief (Tarcher 2010)
Van Vechten, Carl 'The Cat in Music', Musical Quarterly 75 (1991), 37-47
Ward, Harry with Peter Hearn The Yorkshire Birdman: Memoirs of a Pioneer Parachutist (Robert Hale 1990)
Weckerlin, W.B. Nouveau Musiciana: Extraits d'ouvrages rares ou bizarres (Paris 1890)
Whipplesnaith Night Climbers of Cambridge (Oleander Press Reprint 2007): Beachcombing's Review
Whitmore, Richard Mad Lucas: The Strange History of Victorian England's Most Famous Hermit (North Hertfordshire District Council 1983)
Williams, Stephen Fantastic Archaeology: The Wild Side of North American Prehistory (University of Pennsylvania Press 1991)
Wilson, Ian The Bleeding Mind: An investigation into the mysterious phenomenon of stigmata (Weidenfeld and Nicolson 1988)
Wittmann, Richard G. 'Flying Saucers or Flying Shields', Classics Journal 63 (1968), 223-6
Zuckoff, Mitchell Lost in Shangri-La: A True Story of Survival, Adventure, and the Most Incredible Rescue Mission of World War Two (Harper 2011)