Author: Beach Combing | in : History Roundups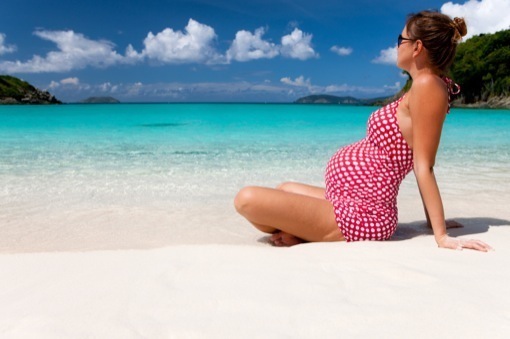 Dear Reader, Sun still shining in Italy and Mrs B with six more weeks till baby touchdown. Some tension here not least because she has opted for a home birth… den! den! den! doooorn! Huge thanks to those who sent in emails below and also to Borky, Invisible, Chris S, Ricardo, Wade and Amanda for sending in links. Well done finally to Peter G for winning the index biography.
Have a great October while the weak northern sun lasts.
B
A Westerner in Early Medieval China: ANL points to earlier silk contact up the Danube…
Astarte's Pierced Nipples: Louis manages, against all the odds, to bring garden gnomes into it.
Capital Punishments and Prehistoric Barrows: Bruce on his executioner relative…
Did a Minnesota Bear Almost Start WWIII: Marvin on missile types…
Earliest Written Reference to Britannia: Lehmansterms has some thought on Roman coins.
Exclaves: NH with two crackers!
Family and the Durability of Memory: Skuntz on some long family memories for one of my favourite posts…
ISIS Cobblers: Ricardo reports on the delusional Islamists taking over Iberia now…
Killer Sheep: Probably puerile but for me the email of the month was Bob's long list of sheep killers. So many…
Last Human Sacrifice: Bruce on some Gothic connections…
Last of the British: ECorcoran on Spengler at the Asian Times
Late Witch Attack: Chris from Haunted Ohio Books with some brilliant late witch stories from the US
Modern Magic in Afghanistan: Invisible with two beautiful examples of medieval photography…
Mysterious Boggart Body Found in Manchester: Invisible and Borky with very different explanations…
Osama Bin Laden in the White House: LTM might have found another Bin Laden
Poison Duel 1: Andy the Mad Monk and Tacitus both remember a popular film…
Poison Dominoes: Filip with a breakthrough, proof of a duel finally!
Preferring Hell to Heaven: SMeyers juggles Columbus and Billy Joel
Stalin Meets China: Mike Dash with some brilliant Chinese-Russian fencing in future visits.
Swallowed by a Whale: Louis with some thoughts on pressure.
The Mystery of Hadrian's Wall: AnonAnon agrees with the Count
Watch Out for the Fairies Among Us: Bast on a film I'd overlooked.
Author: Beach Combing | in : Historical Pictures
Author: Beach Combing | in : History Roundups
Today's  links follow. 1) Stories and Fires: Prehistory 2) Junior Psychopath or Polt: Cornwall 3) House of the Rising Sun: US 4) Putting Animals on Trial: Europe 5) The Twentieth Centuries Most Powerful Idea: self determination and devolution 6) Plundering Brits in WW1: Greece 7) Lost City Found: Cambodia 8) Rich Cremations: Poland and from the […]
Author: Beach Combing | in : Historical Pictures
Author: Beach Combing | in : Contemporary
Author: Beach Combing | in : History Roundups
Author: Beach Combing | in : Historical Pictures
Author: Beach Combing | in : Prehistoric
Author: Beach Combing | in : History Roundups
Author: Beach Combing | in : Uncategorized
Author: Beach Combing | in : Historical Pictures
Author: Beach Combing | in : Modern
Author: Beach Combing | in : History Roundups
Author: Beach Combing | in : Historical Pictures
Author: Beach Combing | in : Ancient, Contemporary, Medieval, Modern, Prehistoric