Author: Beach Combing | in : Modern , trackback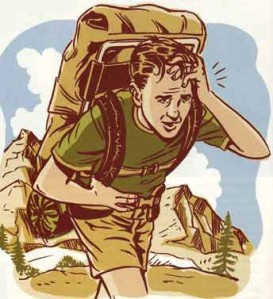 Beachcombing was reading Lost on Everest (London 1999) by Peter Firstbrook last night when he came across a description of the Jesuit Antonio de Andrade crossing the Himalayas in 1624. De Andrade and his men had a nasty experience up in the passes, several feeling ill and De Andrade wrote: 'According to the natives, many people die on account of the noxious vapours that rise. It is a fact that people in good health are suddenly taken ill and die within a quarter of an hour.' Firstbrook comments, p. 54, 'This is probably the first written account of altitude sickness.'
Well, Beachcombing knows of at least one earlier reference and as he is in a Latin American mood today, after his recent visit to the Medical Forensic Service in Mérida (the great human sacrifice controversy of June 2010), and as, more importantly, he is intrigued by Jesuits he welcomes on to the stage another of that order, Jose de Acosta (1540-1600).
De Acosta arrived from Europe in the Americas in 1569 and put his extraordinary mind to capturing in prose the fresh green breast of the New World. The result was the  Historia Natural y Moral de Las Indias (1590) that earned him the predictable but well-deserved title of 'Pliny of the New World'. Beachcombing knows of lots of early Spanish, French, English and Portuguese accounts that show disdain, fear and even hate towards the newly-discovered lands in the sixteenth and seventeenth centuries. However, the Historia Natural is one of the few that might be described as an act of love.
De Acosta made many interesting points in his work, deducing, for example, that there was a land bridge between the new and the old world: his only mistake here was a chronological one – he believed the land bridge still existed. And his scientific mindset meant that he was well placed to understand altitude sickness when in 1572, fifty years before Da Andrade felt nauseous in the Himalayas, his party crossed Pariacaca in the Andes. And, oh did his party suffer: some even begged for confessors because they believed that they were about to die.
De Acosta's stands not only as candidate for the first Western description of altitude sickness, but also as the first western individual to make a stab at solving the mystery of what causes altitude sickness. For, most impressively, De Acosta noticed that those who suffered more had come straight up from the lowlands and the coast.
Beachcombing is glad to acknowledge here the help of an old favourite, a beautiful article by Thayne R. Ford 'Stranger in a Foreign Land' published in The Sixteenth Century Journal 29 (1998), 19-33. However, he wonders (i) was this really the first western description of altitude sickness? Did nothing creep into the classics (Strabo etc) or twelfth to sixteenth century works describing trips towards the east, e.g. William of Rubruck? Or are there even early experiences of altitude sickness from the Alps, Dolomites or Pyrenees (Petrarch etc)? (ii) He would bet his lucky keyboard that there will also be non-European descriptions far predating these Jesuit descriptions, especially in northern India where a written literature survived. He has not though – sigh! – found a single account, note or sentence: drbeachcombingATyahooDOTcom Can any readers give the corrective Beachcombing needs?
As he was finishing this a fellow blogger sent him the following reference, Bonavia 'Acute mountain sickness: Critical appraisal of the Pariacaca story and on-site study' in Respiration Psychology 62 (1985), 125-134. To get it though Beachcombing will have to get the train out of Little Snoring, something that he is always loath to do. He is steeling himself.