Author: Beach Combing | in : Medieval , trackback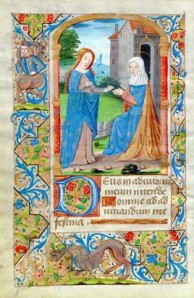 The sex theme continues as Beachcombing can confirm the pregnancy of Mrs B. His wife is suffering from crippling morning (afternoon and night) sickness and little Miss B is proving more and more raucous, especially when her mother is at her worst. In celebration then of procreation and the ways in which it can damage your health, Beachcombing thought that he would gift his readers this fabulous diagram from Brundage, Law, Sex, and Christian Society in Medieval Europe  (Chicago 1990). Beachcombing read this book in a pleasantly sterile monastic library the year after it was published almost two decade ago. He is ashamed to say that he cannot remember much about it bar the following table. However, this diagram is illuminating and a photocopy of it ruined several Mediterranean stucco walls that Beachcombing rented – the perils of sellotape and blutac. Come to think of it, this diagram probably also ruined several relationships but that is another story.
Purists might point out that Brundage gives us here a worse case scenario, but even the best case scenarios were far from our modern day bacchanalia. Still the wages of sin…
Beachcombing apologises for the blur but this diagram has been through a lot and then fell apart on the scanner.