Author: Beach Combing | in : Modern , trackback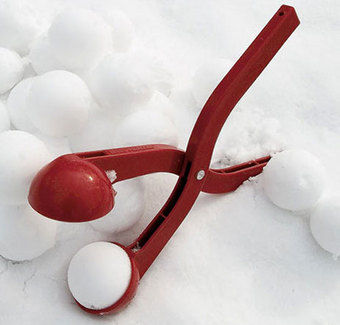 For various reasons beginning with health and ending with this blog, passing through children, changing interests and daily walks in the woods Beachcombing has not sat down to write an academic article for two years. And when he thinks of the two or three pieces on his hard drive that just need some work and fine-tuning he becomes  nauseous. However, in the past twenty four hours something changed. Beachcombing stumbled on a subject, a revolutionary new source and a way of tackling a (very, very) minor difficulty in nineteenth-century history. The title? Well, Beachcombing ain't telling. But he will let on that the keywords will include: 'ice-cream' and 'psychopaths'. Given Beachcombing's new found affection for ice-cream – a food that incidentally he is not allowed to eat – he has determined that he would dedicate a short post to that food,  quoting from one of his favourite iced-cooking sources.
The following is from an early nineteenth century letter from Sicily, where an English sea captain is about to be introduced to the wonders of southern ice cusine at a time when such things were unheard of in his homeland. Imagine him seated at one of those fine old feasts that the island used to host before the local aristocracy was dragged down by their Mafiosi and Piedmont's Rome.
The dessert consisted of a great variety of fruits: these were so disguised in the shapes of peaches, figs, oranges, nuts, so that a person unaccustomed to ices might very easily have been taken in, as an honest sea-officer was lately at the house of a certain minister of your acquaintance, not less distinguished for the elegance of his table, than the formality and the subordination to be observed at it. After the second course was removed, the ices, in the shapes of various fruits and sweetmeats, advanced by way of rear-guard; one of the servants carried the figure of a fine large peach to the captain, who, unacquainted with deceit of any kind, never doubted that it was a real one… And cutting it through the middle, in a moment had one large half of it in his mouth. At first he looked grave, and blew up his cheeks to give it more room but the violence of the cold soon getting the better of his patience, he began to tumble it about from side to side in his mouth, his eyes rushing out of water, till at last, able to hold no longer, he spit it upon the table, exclaiming with a horrid oath 'A painted snowball by God!'. Wiping away his tears with his napkin, he turned in a rage to the Italian servant that had helped him with a 'Damn your macaroni eyes, you son of a gun, what did you mean by that?' The fellow who did not understand smiled, which still convinced the captain the more that it was a trick and he was just going to throw the rest of the snowball in his face, but was prevented by one of the company.'
Apologies for the brevity but Beachcombing wants to forge on with his ice-cream article. The return to academia… However, he'll end by saying he's interested in the early history of ice-cream and ice cooking more generally if anyone has any references: drbeachcombing AT yahoo DOT com