Author: Beach Combing | in : Contemporary, Modern , trackback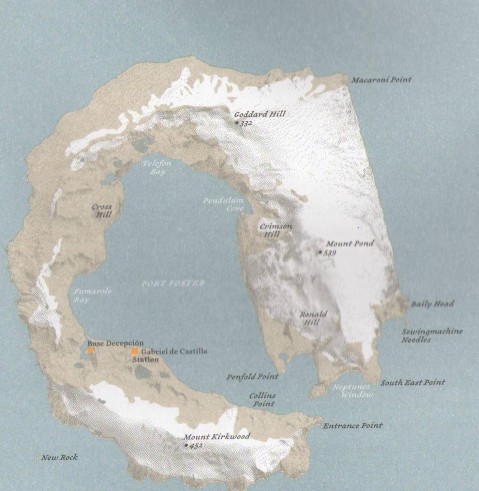 Judith Schalansky, Atlas of Remote Islands: Fifty Islands I Have Never Set Foot On and Never Will (Penguin 2010).
St Jerome, long ago, said that books should not be treasures and Beachcombing, is happy to subscribe: he wants cheap functional paperbacks with a lot of glue on the spine. However, every so often someone produces a work that is so immaculately, beautifully turned out that it is worth shelling out an extra ten pounds/dollars or euros. A week ago one of these rare 'treasures' fell into Beachcombing's hands.
Judith Schalansky is a writer and graphic designer who has put together (with Penguin of all people!) this fabulous selection of fifty trips into the historical imagination. Each of the fifty islands that she has chosen – and that have here been translated from German – is presented visually and textually.
There is a page given over to a sparse and elegant map of the island itself.
There are then, on the opposite plate, a number of rubrics presenting basic details: a time-line for each island, surface area, a list of the nearest locations and population (if there are any residents).
There is a small globe with the island on – though in the spirit of this book the globe is never static, but presented at unusual angles, with, for example, Antarctica on top.
Then the author spends two or three hundred words recounting an episode from the island's history. Beachcombing quotes from St Paul Island – almost at random:
'The shipwrecked crew struggles ashore, and is greeted by two Frenchmen. They come from the island of Bourbon and do not speak a word of English. One of the two men call himself the governor. He is thirty five years old and lame in one leg. The other man, who introduces himself as the subject, is five years younger and in excellent physical condition; he is a splendid climber, for whom no cliff face is too steep. He readily shows the stranded men round the island while the governor crouches in front of a hut at the edge of the crater. The subject refers to him without exception as a very good man. The governor unfailingly describes his subject as a thoroughly bad man. Never have two people been more suited'.
For any who have read Italo Calvino this could be Città Invisibile though with isles and lagoons instead of cities and Venice. In fact, reading the text Beachcombing found himself regretting that IC never got to read the Atlas: he would have loved it.
The book has an introduction that Beachcombing found almost surplus to requirement – though it was interesting to discover that the author is/was East German, a nation uniquely qualified for this kind of work – and the single silliest index in the history of publishing, so silly, in fact, that it must be a practical joke: an A-Z of the placenames on these strands of rock and sand!
Beachcombing has given above a map of Deception Island about a hundred kilometres from Antarctica where Beach earnestly hopes to retire. It is enough to read the placenames – Penfold Point, Sewingmachine Needles, New Rock, Telefon Bay, Macaroni Point, Cross Hill – to hear the surf.
He will round off with a quick list of the islands included for google's spiders to wrap their silk around: Lonely Island, Bear Island, Rudolf Island, St Kilda, Ascension Island, Brava, Annobón, St Helena, Trinidade, Bouvet Island, Tristan da Cunha, Southern Thule, Saint Paul Island, South Keeling Islands, Possession Island, Diego Garcia, Amsterdam Island, Christmas Island, Tromelin, Napuka, Rapa Iti, Robinson Crusoe, Howland Island, Macquarrie Island, Fangataufa, Atlasov Island, Taongi Atoll, Norfolk Island, Pukapuka, Antipodes Island, Floreana, Banaba, Campbell Island, Pingelap, Easter Island, Pitcairn Island, Semisopochnoi, Clipperton Atoll, Raoul Island, Socorro Island, Iwo Jima, St George Island, Tikopia, Pagan, Cocos Island, Takuu, Laurie Island, Deception Island, Franklin Island and Peter I Island.
Beachcombing wondered if readers could bring the list up to sixty – drbeachcombing AT yahoo DOT com: islands that he felt deserved to be  in any such collection include anthrax-scarred Gruinard Island,  Crocker Land (a blank page?), Surtsey and its plumes, Houtman's Abrolhos and its seventeenth-century Dutch lords of the flies, Madeira and the legend of Robert Machim, Montecristo – of course, the Conch Republic ('we seceded where others failed'), Vancouver Island – terrestrial paradise, Tanna where Prince Philip is a god, and Ulysses' Ithica on which Beachcombing once had some lovely tzatziki.