Author: Beach Combing | in : Beachcombed , trackback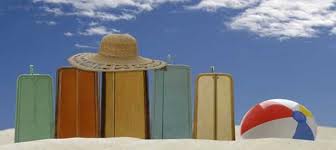 To date, I've put up 322 posts and built up traffic of c. 1400 hits a day with about five hundred daily visitors to my home page: 'the regulars' as Mrs B calls them.  I have also made many pleasant acquaintances by email – drbeachcombing AT yahoo DOT com – and I have enjoyed myself in, otherwise, glum times. Some readers will recall problems with head lice, au pairs, child birth, car batteries, Beachcombing's central nervous system and fried aubergines…
WordPress has done a wonderful job in hosting the BBHB in its first eleven months: I have a yahoo mail account so I know how bad internet multinationals can be. But WordPress does not, for sensible reasons, allow any financial transactions and, as I want to sell books and do other nefarious things, I have had to make this move into the deeper waves of the WWW and swim out to the security of a new site.
I am naturally filled with trepidation and foreboding and keep having dreams about Russian hackers…
If you are reading this at http://www.strangehistory.net/ then you have arrived. If, instead, you are rereading at http://beachcombing.wordpress.com/ then you are trapped in the past and should join the party (ahem) by clicking on the all new Bizarre History Blog. The redirect has been put up and should soon kick in for the two hemispheres.
Thanks to Raoul for his help in setting this up, thanks to Mauro for his advice and assistance with the dark arts of SEO, thanks to Mrs B who looked after the kids while I wrote about buddhist statues in the Baltic, thanks to those many sites that have linked and made BBHB possible and offered advice and amusing anecdotes. Then, most importantly, thanks to the 'regulars' who have written in and been patient when I take a fortnight to reply.
Those who are subscribed and those with feeds will not have their accounts carried over automatically and I did not presume to subscribe people manually: this is your chance to escape! You can though easily sign up on the new site.
When I began writing this blog I wondered whether there would be enough bizarre material out there, notwithstanding several filing cabinets full of material. Now I realise that what is left of my life is not enough to do justice to the bizarre in history.
For example, I'm worrying tonight about whether to run on the 16 April with bizarre marketing techniques in 1950s cinema, the death of Julian the Pagan, another mermaid post or the truth about Romano Prodi…
Fraternal greetings to bizarrists of the world!
Beach
We are the Pilgrims, we shall go
Always a little further:
It may be
Beyond the last blue mountain barred with snow,
Across that angry or that glimmering sea,
White on a throne or guarded in a cave
There lives a prophet who can understand
Why men were born.
But surely we are brave,
Who make the Golden Journey to Samarkand!