Author: Beach Combing | in : Beachcombed , trackback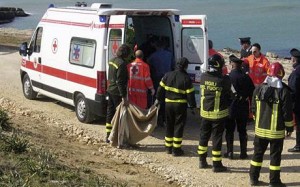 Dear Readers, Autumn flu continues (hence the ambulance on the beach) so this will be a very short introduction to the most important emails of the month.
Ricardo sends in an important notice from JSTOR opening the flood gates of knowledge to the plebs (that is you and me)… At least a fraction. Also if you want to have a heart attack over the currency borrowing of the western democracies here is a trillion dollars 'in the real'. And the quote of the month courtesy of the great Invisible from The Lands of the Tamed Turk: or, The Balkan states of Today by Blair Jaekel, 1910  p. 291: 'After having walked eleven hours without having traced the print of a human foot, to my great comfort and delight, I saw a man hanging upon a gibbet; my pleasure at the cheering prospect was inexpressible, for it convinced me that I was in a civilized country'.
There, it is over… Atishoo. Now onto the posts.
Longevity in the Roman Empire:
Strange Historical Personal Names:
Flight in Seventeenth-Century Warsaw: