Author: Beach Combing | in : Contemporary, Modern , trackback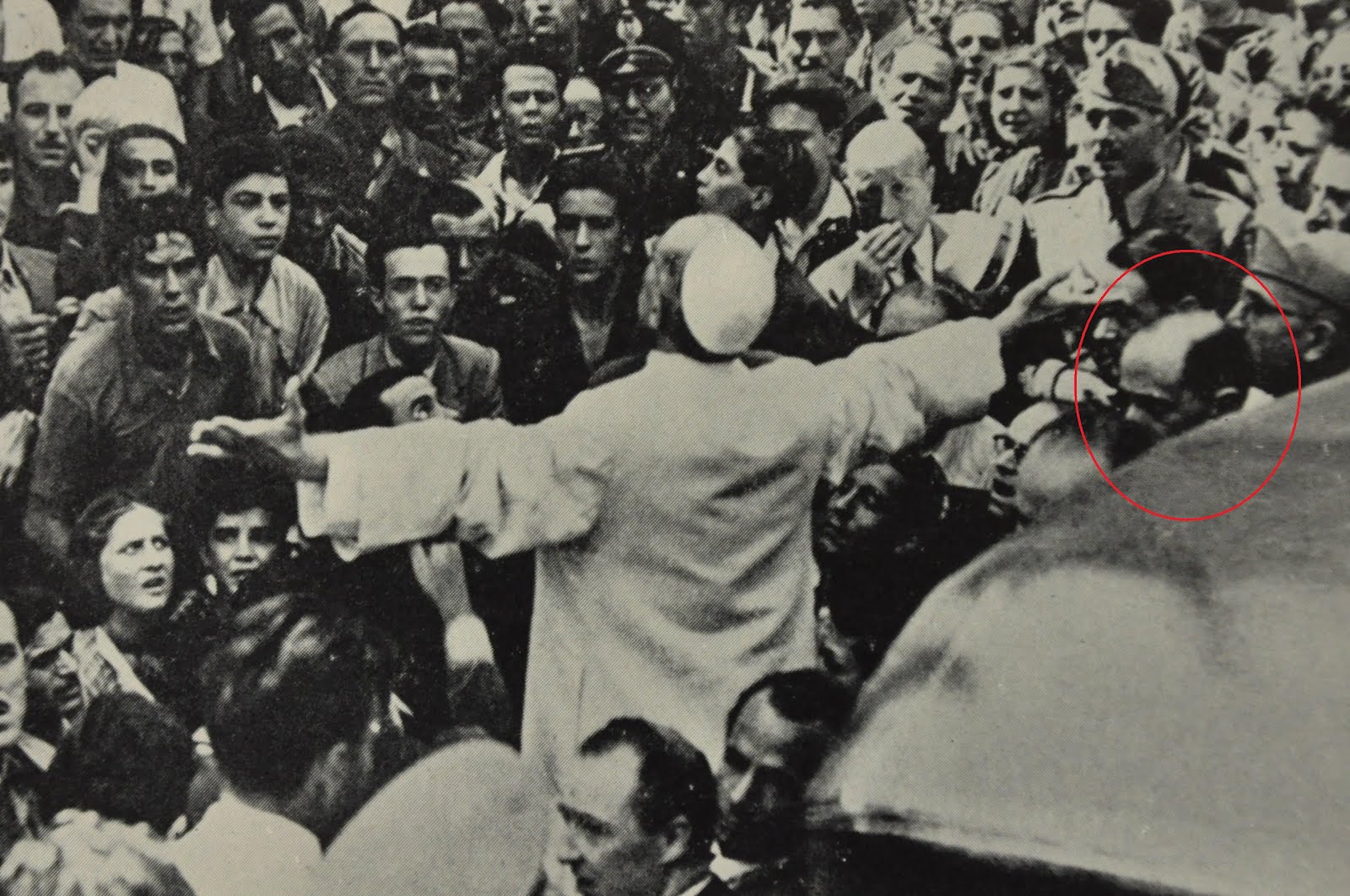 Beach has so far offered up three crowd photo collections: August 1914, Speaking to Crowds and Crowds as Art. Today he thought he'd move in a little deeper with religious crowds from a small file he's been building up over the last couple of years. The picture that head's this post is one of his favourites: and has already been covered in this blog. But briefly we have here Pius XII after the bombing of Rome  standing like Christ crucified while the crowd turns with him. The man 'in red' is a future pope: Paul VI.
From the sweaty intimacy of Rome 1944 what about the regimented anonymity of Muslims united in prayer in one of the world's biggest mosques?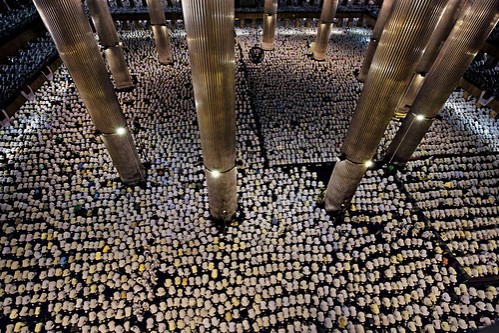 Or the controlled and pious Hindu women before Gandhi at that dangerous place where religion and politics cross-over: with the best of intentions and, generally speaking, the worst of consequences.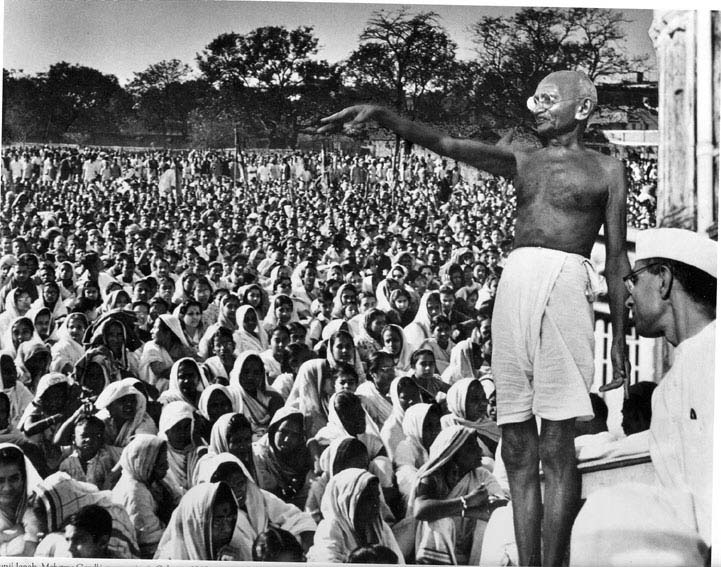 From the bright black and white sun of India to seedy darkness in a London spiritualist meeting. Here is medium Colin Evans levitating (thanks to Splendid Chap) surrounded by the faithful in the black of night: the photograph was taken using infra red. Forget poor old Evans who is up to his parlour tricks – he seems to have controlled the photograph and jumped in the air! – and look at the concentrated intensity of men and women who are close to the truth when they think no one can see them.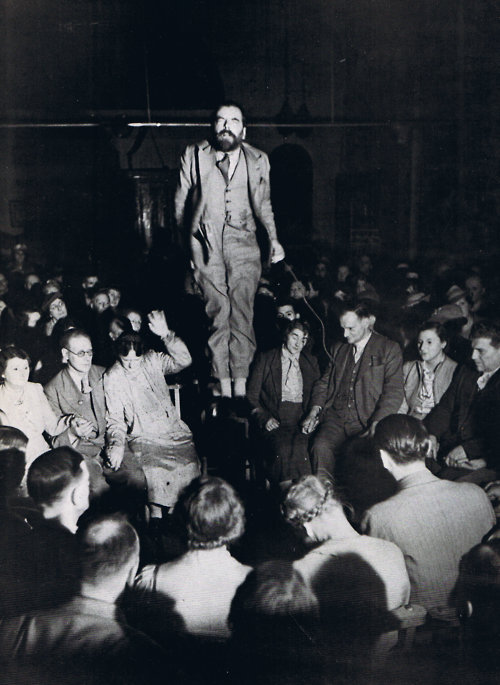 Now to the holy river and two photographs, one in black and white from a classic Life series and the other in colour just to show how much better Hinduism and India are in modern photographs. Bathing and praying in both.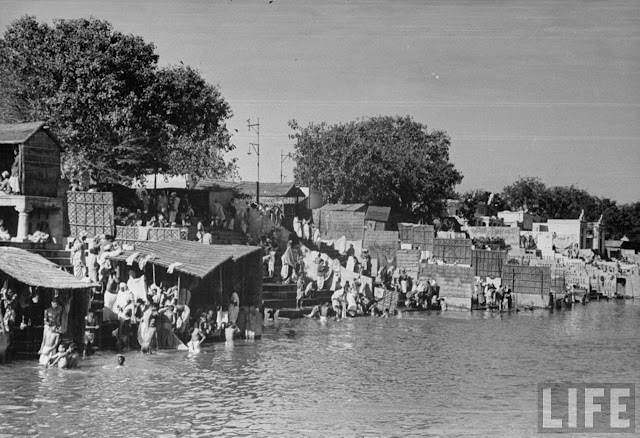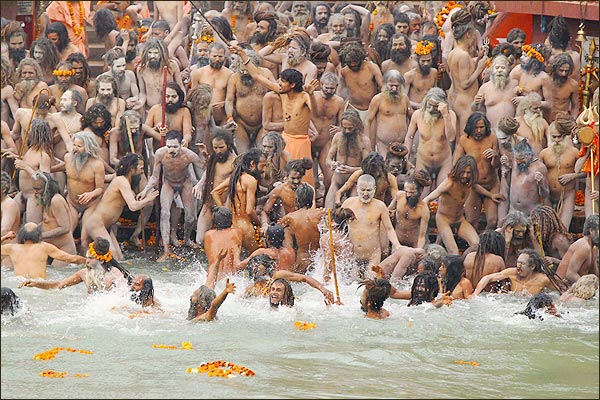 From naked painted men with flower wreathes to the Scottish Hebrides and a staid prayer meeting: this dates to the 1949 prayer revival there. Beach dreams about introducing the ecstatic bathers to the handbag wielding Scottish matriarchs: it is incredible that one species can produce two such very different forms of religious participation.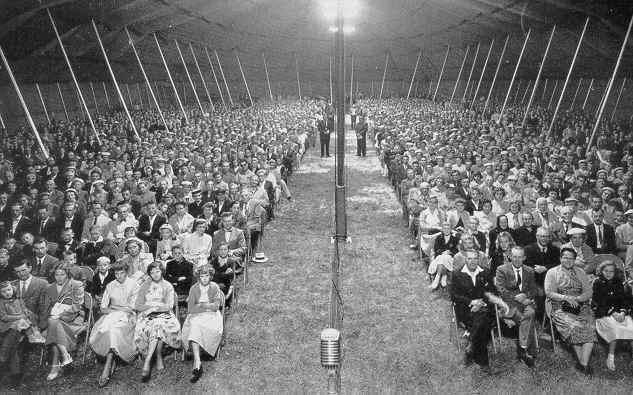 Then  perhaps the most beautiful picture of all because it is so gentle. Christian mystic Concepción Cabrera de Armida walks by in Mexico and the crowds reach out for her virtus. A rough diamond picture. (Invisible writes in with a correction here: The photo you have listed as mystic Concepción Cabrera de Armida of Mexico does not appear to be of that lady. She died in 1937. The clothing in this photo is from the 1960s (a miracle! The Venerable Concepcion, appearing after her death!) and I'm fairly certain that it actually depicts Conchita Gonzalez, one of the visionaries of Garabandal (an interesting, but unapproved apparition series in Spain). This shows Conchita holding up a rosary or crucifix or other sacramental for the Blessed Virgin to kiss–a particular feature of the Garabandal meetings. http://en.wikipedia.org/wiki/Garabandal_apparitions. The Venerable Concepcion was also known as Conchita, so perhaps that is where the misapprehension arose. Thanks Invisible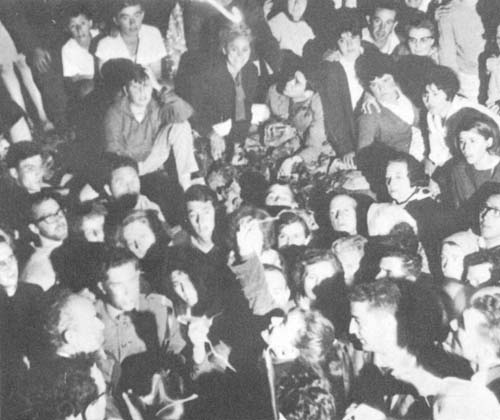 Then some very fine pictures of Muslims in pilgrimage on slow exposure at Mecca.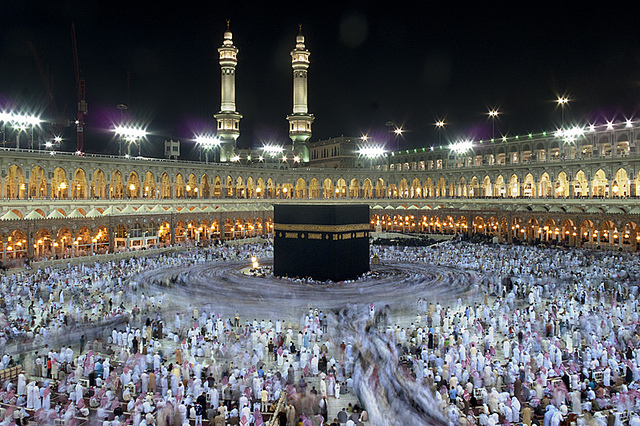 And Thai women in their prayer clothes
And finally an Orthodox Christian celebration in Jerusalem. The Miracle of the Holy Fire: what would slow exposure have looked like here….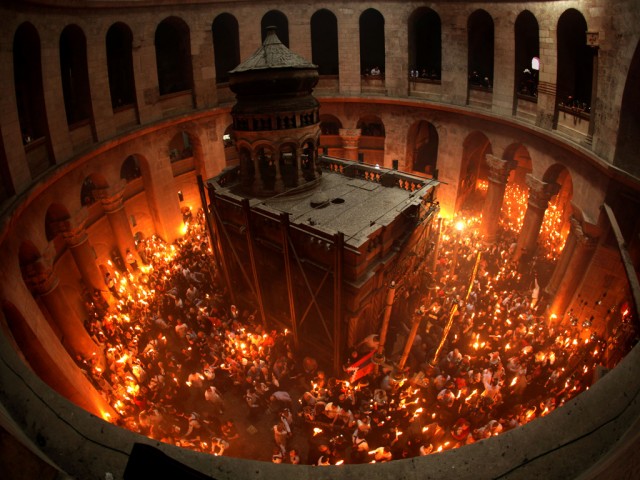 Any other religious crowd shots: drbeachcombing AT yahoo DOT com
***
21 July 2012: LTM writes in with this magnificent photo of the unification church and the famous 20,000 couples get married and Beach has added a picture from the same day of stepford brides and grooms walking forward in their attempt at world domination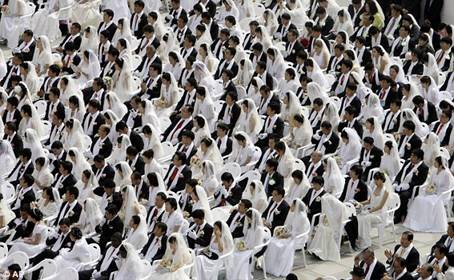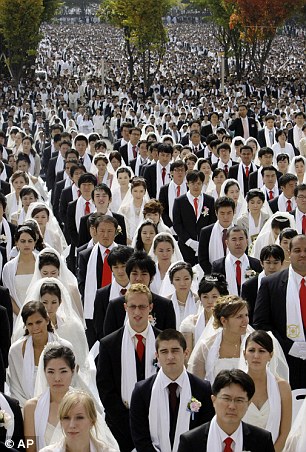 Invisible also has some awesome pictures (plus a correction cut and pasted in the post itself). First Fatima and eyes on the sky waiting for the miracle: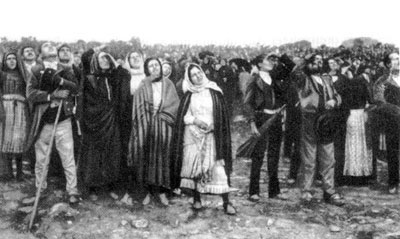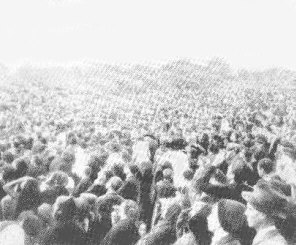 Next up the sick at Lourdes: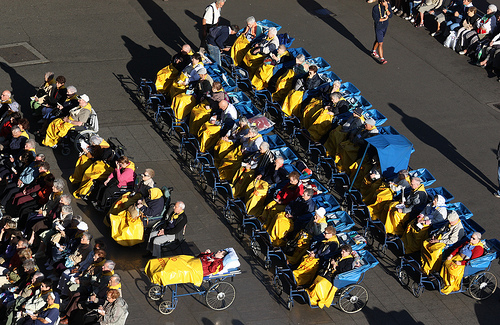 And a pilgrimage in Ireland at Knock (memories of the Hebrides above)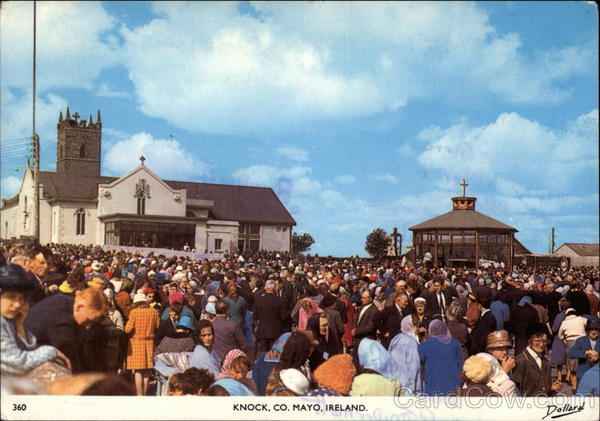 Thanks Chris and LTM!