Author: Beach Combing | in : Modern , trackback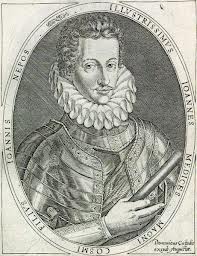 Don Giovanni dei Medici (obit 1621) was the son of the first Medici Count of Tuscany. He had, however, the very great misfortune  to be born illegitimate and though acknowledged by his father, he was never in the Medici's inner circle. It might have been this sidelining that led Don Giovanni dei Medici to become interested in the occult: someone should produce a study, in fact someone almost certainly has produced a study, looking at the kind of personality attracted to occult power as opposed to occult investigation. We have a series of letters describing this interest so the link between Don Giovanni and the occult does not just depend on slander. In fact, enjoy the horror in this description of an inventory of Don Giovanni's possessions after his death.
There is a quantity of superstitious writings, I don't know if they have to do with Kabbalah or magic or perhaps both – but judging from the little that I saw while packing, these are troublesome items that could contaminate anyone who comes in contact… One thing stunned me beyond all limits. There is a calfskin box with Don Giovanni's arms on the cover and inside that a smaller box bound in iron. I was expecting to find jewels or things of that sort – but instead I found a bag containing a book placed between two cushions full of aromatic substances. What is written in that book, I will let you see for yourselves in Florence… Then there is a tiny book and also another book in quarto, both printed in the Hebrew language, and a ring which might be something mysterious… A little gilded box holds a few miniature portraits, and they say that one of these is of Livia [his wife]. I packed a large box with 'Confidential Items' written on the top and filled it with smaller boxes containing things that made me suspicious when I looked inside. Also, there is a knife with some characters written on the handle. (from Edward Goldberg's excellent Jews and Magic in Medici Florence, 230)
It is reminiscent in its way of Archbishop Gerard's death in the rose garden in 1196, when the good old episcopus was found with some questionable occult reading material and was black listed, post mortem. How this stuff terrified our ancestors!
It is difficult to think of anything similar today: shame is pretty much dead. The only thing Beach will want to get rid of before the funeral procession winds through his study are some vhs tapes of 1980s romantic comedies. Other embarrassing post mortem finds: drbeachcombing AT yahoo DOT com