Author: Beach Combing | in : Contemporary, Modern , trackback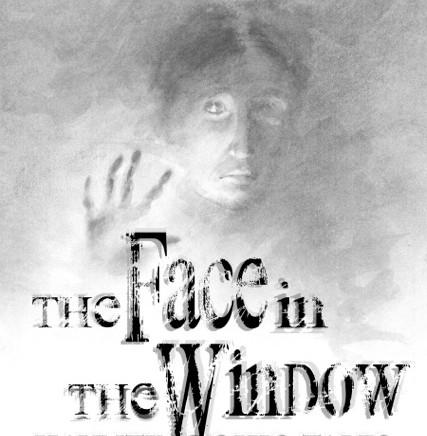 Two useful rules for writing reviews that Beach is about to break. Never write a review about a friend's work and never write a review before finishing a book. Well, today we incinerate these rules and celebrate Chris Woodyard's The Face in the Window because, after having read 80%, it is clear that it deserves the largest possible public. The Face is essentially a collection of ghastly ghost (and quite a few plain ghastly) stories taken from the newspapers of a hundred and a hundred and fifty years ago. These stories are not works of fiction – or at least they are not presented as such. They are eye-witness accounts from men and women who told journalists that they had seen this or that peculiar event.
Chris, who has often appeared in the comments on this website, is best known internationally for her blog at hauntedohiobooks and in her home state for a series of published ghost story collections. She has three things going for her in the Face. First, she has an amazing eye for a good story. Some of the tales that are included in the collection are really chilling: Beach dreamt about the horrid gliding ghost in the third classroom last night, the stuff the Shining was made of.
Second, Chris is no Fort (this is a compliment). She doesn't just stitch uncanny accounts together and then start speculating about the distance of the moon from the earth. She investigates and tries to get to the bottom of each tale: M.R. James with footnotes. Often she finds later accounts that contextualize a story and if the newspaper fails she goes to the census records. And if that fails she goes and intimidates information out of a librarian. You don't want to be on the desk when this lady walks into the reading room with her manila files.
Third, she is a brilliant stylist. Something that always pains Beach is to read nineteenth-century prose (usually written beautifully) in post-war academic tomes, usually written badly. Chris though writes as well as our bowler-hat wearing ancestors and her prose and their prose compliment each other. This means, she's witty, her sentences scan and every page or two she comes out with phrases that stay with you. So on Black Widow Ghosts: 'A thread of dark, dull crepe runs through the newspaper ghost stories…'
And the bad? Well, this collection is subtitled Haunting Ohio Tales and the vast majority of the tales relate to the Buckeye State. There is a danger that some readers won't pick the book up because they think the tales are just too provincial: Beach tried his hand at Malcolm Gladwell style psychology by cutting the subtitle from the page in the image above. Not picking up would be a pity and the literary equivalent of saying that The Dubliners can't tell you anything about human nature because it is limited to one sweaty little Atlantic port. But reading this book – and we still have two chapters to go – Beach does want to say: come on, Chris, apply this model to the whole damn country! Nobody else is doing it as well and you still have forty odd years of productive life left.
Beach is always on the look out for amazing reads: drbeachcombing AT yahoo DOT com