Author: Beach Combing | in : Modern , trackback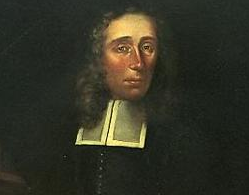 Matthew Poole's seventeenth-century Fortean project was recently celebrated in this place. Beach was unable to track down any of the instructions that Poole chose to employ to direct his project, but we did quote from Increase Mather's Essay for the Recording of Illustrious Providence. There Increase, who was inspired by Poole, joined together with a series of New England divines to settle on a way to gather marvelous material together. Mather's aim was naturally a better understanding of God's workings in the world. The points are a little dry but here we see a rare pre-Fort attempt to get the marvelous into the right boxes.
I. In order to the promoving of a design of this nature, so as shall be indeed for God's glory and the good of posterity, it is necessary that utmost care shall be taken that all and only Remarkable Providences be recorded and published.

II. Such Divine judgements, tempests, floods, earthquakes, thunders as are unusual, strange apparitions, or whatever else shall happen that is prodigious, witchcrafts, diabolical possessions, remarkable judgements upon noted sinners, eminent deliverances, and answers of prayer, are to be reckoned among illustrious providences.

III. Inasmuch as we find in Scripture, as well as in ecclesiastical history, that the ministers of God have been improved in the recording and declaring the works of the Lord, and since they are in divers respects under peculiar advantages thereunto, it is proposed, that each one in that capacity may diligently enquire into and record such illustrious providences as have hapned, or from time to-time shall happen, in the places whereunto they do belong; and that the witnesses of such notable occurrents be likewise set down in writing.

IV. Although it be true that this design cannot be brought into perfection in one or two years, yet it is much to be desired that something may be done therein out of hand, as a specimen of a more large volume, that so this work may be set on foot, and posterity may be encouraged to go on therewith.

V. It is therefore proposed that the elders may concurre in desiring some one that hath leisure and ability for the management of such an undertaking, with all convenient speed to begin therewith.

VI. And that, therefore, other elders do without delay make enquiry concerning the remarkable occurrents that have formerly fallen out, or may fall out hereafter, where they are concerned, and transmit them into the aforesaid person, according to the directions above specified, in order to a speedy publication.

VII. That notice be given of these proposals unto our brethren, the elders of the neighbour colonies, that so we may enjoy their concurrence and assistance herein.

VIII. When anything of this nature shall be ready for the presse, it appears on sundry grounds very expedient that it should be read and approved of at some meeting of the elders, before publication.
Any other early modern anomalists? drbeachcombing At yahoo DOT com