Author: Beach Combing | in : Medieval, Modern , trackback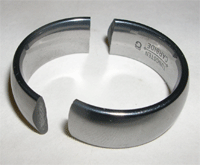 There is a school of thought that says arranged marriages work and, even for die-hard romantics like Beach, there are millennia of proof that they can. But there are also cases from every static, traditional society that leave you shaking at the potential horror of an institution that allows a father or brother to choose who will be his son or daughter's life partner. In fact, in medieval and early modern Europe the only ones who really got to make their own decisions were those who were lucky enough to be destitute: it is a funny thought that 'love' as we modern westerners understand it was the prerogative of the poor. Beach has been, for a while, trying to put together a handlist of the worst cases. Being a father of two daughters he has ended up concentrating on women given by 'dad' to appalling men: here are three that stood out.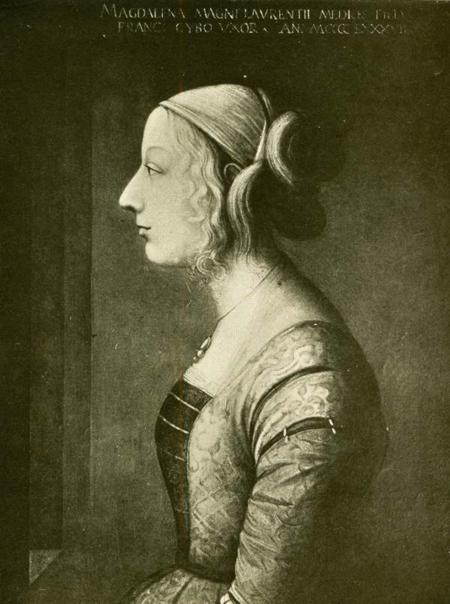 1) Lorenzo the Magnificent had eight children and he took their education seriously. For example,  Maddalena de' Medici (obit 1528) got to study with Poliziano and other great scholars. But when her father came to marry her off he swallowed any affection he may have had and he sent her to the Roman psychopath Franceschetto Cybo, the necessarily illegitimate son of pope Innocent VIII. FC was a card sharp, a drunkard and a thief. Lorenzo's beloved Maddalena had to share his bed at least seven times because they had seven children.  But for Lorenzo his daughter's misery was a price worth paying: Maddelena's brother, Giovanni, got to become Pope Leo X. Maddalena, incidentally, was the favourite of her mother Clarice: Beach wonders what she thought of the match and the papal crown?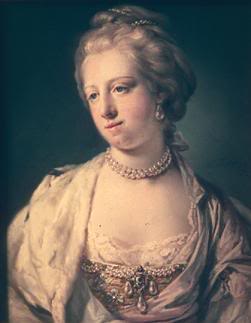 2) Caroline Matilda (obit 1775) was the daughter of Frederick Prince of Wales and sister of George III. At just fifteen this talented scion of the English royal family was married off to her cousin Christian VII of Denmark (obit 1808). Christian was, unlike the ghastly Franceschetto, a decent enough sort. But he was also severely mentally ill, possibly with schizophrenia.  His illness was partly explored through frequent sexual congress with a long chain of women, not including his wife. Caroline, after the horror of her situation had properly sunk in, fell in love with the king's doctor and the rest is predictable enough: she exiled, he disemboweled while still alive. The great question is to what extent George III knew what kind of a life he was sending his sister to: if he did then his own mental problems in later life were a payment of or in kind.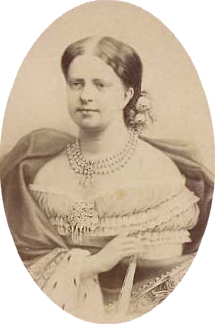 3) Victor Emmanuel II was king of Sardinia and latterly king of Italy also sold a daughter to a scounderel. Indeed, it is not too much to say that he only ever sat on the throne of Italy because he married off Princess Maria Clotilde of Savoy. That old fox Cavour agreed, in fact, with Napoleon III, to marry MC to his cousin Napoléon Joseph  in return for French help in pushing Austria-Hungary out of the peninsula. MC was naturally against because she was a good little girl (it is enough to look at the picture) given over to duty and her future husband was a dissolute, s.o.b. who ran around chasing every skirt through the streets of Paris. He was built like an elephant, she was compared to a gazelle: a pairing that, incidentally, the Kama Sutra advises against. However, as we note MC was born to duty and followed her father's instructions. Victor Emmanuel didn't get Rome but he got Milan and Florence. MC, meanwhile, dedicated her life to charitable institutions and NJ to visiting brothels.
Any other candidates for the worst brothers or fathers in history? drbeachcombing AT yahoo DOT com
Writing this greatly reminded of the marriage of convenience between the likeable Charlotte Lucas and the idiot Mr Collins in Pride and Prejudice: Jane Austen never judges Charlotte.
***
30 April 2013: KR sends in this depressing instance. John de Warrene succeeded his grandfather, John de Warrene, as Earl of Surrey in September 1304, when he was eighteen, and became a ward of Edward I. The following year, Edward offered him the marriage of his granddaughter Jeanne de Bar, which John enthuasiastically accepted, and their wedding took place on 25 May 1306. Jeanne was only ten years old, John almost twenty. Thanks, grandpa. John, at nineteen to twenty, was not happy with his 10 year old child bride. I think it might be likely that the child screamed and cried when he attempted to have marital relations with her, since that would be painful, and frightening, for a child who was too young for sex. (We often read that with such young brides, "the marriage was not consummated until the child grew into a woman."  It seems obvious that once a baby-bride was under the control, and in the bedroom of her "lord" it was entirely up to him, whether she were six or sixteen.) In 1309, John asked Edward for the right to leave his inheritance to whomever he pleased: he soon began to have children from another woman. John asked for a dissolution of his marriage several times. Jeanne de Bar after 1313 was allowed to live in the Tower of London, because John was living with his mistress. In 1317, he abducted (and presumably raped) the wife of his enemy Thomas of Lancaster, Alice de Lacy. John left his first mistress and his several children for another mistress in the 1330's. At John's death in 1347 Jeanne de Bar was awarded a his Lincolnshire property as her dower. They had been married 41 years. Thanks KR!