Author: Beach Combing | in : Modern , trackback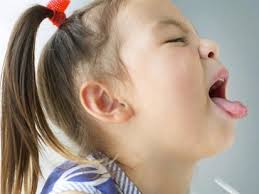 We are in 1862
A correspondent transmits the following account of a superstitious ceremony which took place the other day at Neilston [Lowland Scotland]. The jolly blacksmith there is in possession of a fine young she ass, which, with her frolics, has caused great amusement amongst the boys of the town, while some calculating old gentlemen wondered what could be the use of such an animal. But its usefulness was made apparent in a very queer manner the other day by the appearance of a decent young Irish woman with a child in her arms about five months old, with the request that she might pass her child three times under the ass's belly.
This cure is referenced somewhere, perhaps in the works of Lady Wilde. Anyway the good smith was willing.
Now you must know that the ceremony was not to cure, but to prevent the child taking the hooping-cough. The cuddie was immediately removed from the stable, and solemnly led out to the yard. Meanwhile, the woman had procured a handful of oatmeal, to be given to the cuddie while the child was being passed and repassed under its belly. But care had to be taken lest the cuddie should eat all the meal as three piles were to be kept to be pat into the child's mouth after  the ceremony. Well, all things being in readiness, the rite was about to be performed, when it was suddenly interrupted with such a roar of laughter from the two young fellows who were assisting that well-nigh frightened both cuddie and child out of their senses. But, all being got quiet again, the child was safely passed under the animal's belly three times, and the 'piles' of meal duly put into the child's mouth, to the complete satisfaction of the mother, who said that 'the child would never take the hooping-cough, while it lived, an' I'm very much obliged to yez; an' there's another chil' comin' up in the evenin' to yez, to be treated in the same way.'
The last line is cute. However, there should be no doubting the popularity of this cure in Irish areas. This report is from St Johns, New Brunswick, Canada, with a strong Irish community in the same year.
There is a woman in Duke Street owning a donkey, and it appears that it got bruited abroad that if a child having the hooping-cough were to crawl under the animal's belly, or that of any other donkey, a speedy cure would be the result. Incredible as it may seem, crowds of woman [sic] with afflicted children from 'York Point' and Portland have been going over to this donkey woman for some days past, and the poor little children (hooping at an awful rate) have been crawling under the animal's body in a continuous stream.
A beautiful image this one.
The pressure became so great that the owner of the Doctor [i.e. the ass] at last commenced to charge a York-shilling fee; and on Monday she did a handsome business in that way.
Any other hooping cough cures? Drbeachcombing AT yahoo DOT com
11 Sept 2013: Chris from Ohio Haunted Books has three suggestions from 19 cent newspapers: Pick one: Gas, combustible spirits, or a purgative in a cheerful red. CURE FOR HOOPING COUGH The late discovery of a cure for hooping cough, by inhaling the odors of a gas house, is found to be of real benefit. It has been tried by some Hartford, Ct., physicians, and it is said with success. The children are taken to the gas works, where they breathe the not very pleasant air there produced, and there is something in the chemical combination that cures hooping cough. The people at the gas works state that during the last twelve months 300 cases of hooping cough have been thus experimented upon.  Daily Eastern Argus [Portland, ME] 7 May 1868: p. 4 CURE FOR THE HOOPING COUGH From a London Paper The following recipe has, in many recent instances, speedily cured the Hooping Cough: Take a wine glass full of rum, and two penny worth of spirits of turpentine shake them well together, and rub the child by the fire gently down the neck and chin, night and morning. In a few days the cough will be cured.  [Or the child will combust.]Chronicle [Harrisburg, PA] 22 November 1813: p. 3 HOOPING COUGH The following is stated to be an infallible cure for the Hooping Cough: Dissolve a scruple of salt of tartar in a gill of water and ten grains of cochineal, finely powdered; sweeten this with fine sugar, give to the infant the fourth part of a table spoon full four times a day; to a child two or three years old; half a spoon full; and from four years and upwards, a spoon full may be taken. The relief is immediate, and the cure generally in five or six days.  Albany [NY] Gazette 27 January 1803: p. 3. thanks Chris
13 Sept 2013: RR writes: Your interesting article made me wonder if "hooping cough" and "whooping cough" are the same?  The whooping supposedly refers to the sound the ill person makes as they cough.  However, the word "hooping" makes me question both of them now.  Do you know if there is a circular "hoop" involved here in some explanatory way?  Upon reflection, I'm guessing "hoop" is merely the same sound as "whoop" but spelled differently.  Hmmm…' Several inquiries along these lines and I realised I had no idea myself. The OED, which is usually to be trusted, states: whooping-cough, hooping-cough: A contagious disease chiefly affecting children, and characterized by short, violent, and convulsive coughs, followed by a long sonorous inspiration called the hoop (whoop); the chincough. 1739 E. Montagu Corr. (1906) I. 37 One little boy had whooping cough. 1755 Johnson, Hooping-cough, (or whooping cough, from hoop, to shout). 1873 Spencer Study Sociol. iii. 55 Will it‥be carried off by scarlet fever or whooping-cough?    1937 [see immunotherapy s.v. immuno-].1747 Wesley Prim. Physic (1762) 43 Chin-Cough or Hooping-Cough.    1758 Mrs. Delany in Life & Corr. 475 The Duchess of Portland's receipt for a hooping, or any nervous cough.    1802 Med. Jrnl. VIII. 426 Treatment to be adopted in the latter stages of the Hooping Cough.    1877 Roberts Handbk. Med. (ed. 3) I. 179 Hooping-Cough is generally regarded as an infectious disease, depending upon a specific poison.' OK enough of the OED now. KJ writes with a fascination email connecting to Chris' piece above: My 89 year old British mother reports having been taken to the local gas works near to Croydon (outside of London) as a child to be cured of whooping cough. She adds that she was encouraged to breathe the air deeply until she vomited, thereby cleansing the body of all toxins. She claims that at this particular location there was an area set aside with chairs for the comfort of health seekers. She adds that, her younger sister, a sickly child, was a fairly frequent visitor.   BTW,  the city in New Brunswick is Saint John. St. John's is in Newfoundland! [woops.] ChrisL writes: When i was little, probably about 7 years old, in 1950, my sister and i caught whooping cough.  We were brought up in what was then a very small, rural and remote village in Cheshire. [UK] A recurring pleasure to me as a small boy would be the regular visit to the village of road mending gangs with their steam roller and tar spreading machines.  When we caught the whooping cough, my mother was beside herself having two heaving and wheezing children on her hands with no cure in sight.   Somewhere she had learned that the smell of coal tar could alleviate the coughing so we were dully marched outside and made to follow the road gang, inhaling the hot road tar as we walked. I can't remember whether this produced the desired effect, but I do remember a pleasant afternoon spent following the roller and road gang, inhaling the tar, the steam from the engine and the sooty smoke from its boiler.' I (Beach) should add at the end that we had an aupair for several months who, when a child, had something resembling hooping cough and who had been bundled up by her father and placed in a freezer unit! Thanks to RR, ChrisL and KJ!
1 Oct 2013:  A very old friend of this blog, Andy the Mad Monk writes in: Not sure if it is directly relevant or a coincidence. Pliny the Elder's "Natural History" has several books on medicine, and several recipes with quantities defined. Widely used during the medieval period, up to the 17th C, with many Housebooks having various cures from him copied in them. About a third of the cures he has have a sound scientific basis, even if by a roundabout way. For example: He writes "Catarrhs oppressive to the head can be cured by kissing a mule's nostrils." This actually works! Science behind it – mules are beasts of burden, so not kept in the cleanest conditions, unlike horses. So you go to the mule's stable for some lip action, and as you go in, there is a stench of mule piss, which brings tears to the eyes. This is high in ammonia, which is a powerful decongestant. Nose unblocked! Catarrh cured! In fact, it is so effective that the global pharmaceutical industry (who make billions from selling less effective decongestants) have suppressed the creation of mules. After all, when was the last time you saw one? Besides, mules are largely misunderstood and lonely, and they appreciate the occasional kiss of affection.' Thanks, Andy!
28 May 2014: Janet sends in another case of Ass for hooping cough, Evening Telegraph 14May 1887. On Thursday afternoon a curious incident occurred at within view the Police Office. 'Measles and are prevalent amongst children the burgh at present, and on Thursday a travelling candy man ami rag-gatherer, with a cart drawn by an ass, drew up in front row of houses known as Pirrat's Row, a little off the highway. Two children living this quarter are suffering with whooping-cough. It has not transpired what compensation the proprietor of the ass received for the superstitious use made it, in the belief that it would cure the childrenof  the cough, but after a short conversation the mothers of the two children took up position one each side the ass. One woman then took one the children and passed it through below the ass's belly to the other woman, the child's face being towards the ground. The woman on the other side caught hold of the child, and, giving it a gentle somersault, handed it back to the other woman over the ass, the child's face being turned towards the sky. Tins process having been repeated three times, the child was taken away the house, and then the second child was similarly treated. While this was going on two other childien were quickly brought to undergo the magical cure. In order that the operation may have its due effect the ass 'must not forgotten, and the close the ceremony each mother must carry her child to the head of the animal, and allow it to eat something, such as bread or biscuits, out of tlie child's hand. This proceeding having been performed in turn by the four mothers, the prescribed course was concluded. When began there were not many people present, but before it was finished quite crowd of spectators haul gathered. From inquiries made yesterday morning, and again last night, it the mothers aie thoroughly satisfied that their children are the better of the enchantment