Author: Beach Combing | in : Actualite, Modern , trackback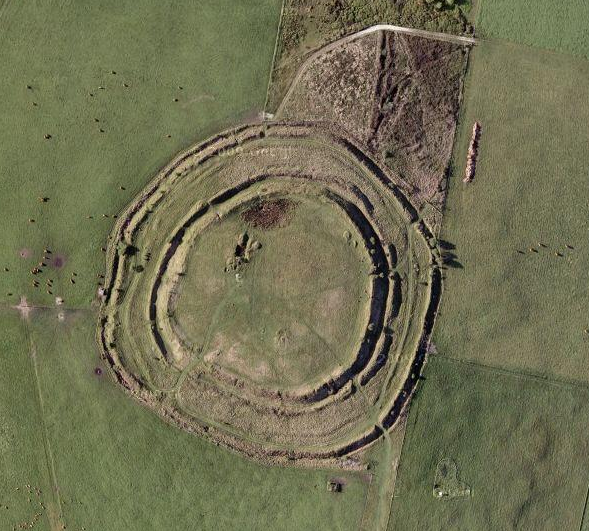 Beach is in search of a ghost battle, only the ghost battle does not seem to have ever taken place. This is not said in the heavy materialist sense that such things cannot happen: though they probably can't. It is said with the frustration of six or seven hours spent looking for this mysterious battle and a complete failure to find it in dusty tomes and the subsequent suspicion that it is a recent invention. Given this blog's proud and proven record of hunting down cobblers and the need of a colleague who is equally desperate to winkle out the truth here are the pitifully few facts.
According to one modern text: 'Samuel Drew himself claimed to have seen King Arthur's ghostly army above [Castle-an-Dinas] in 1798'. Now Samuel Drew (obit 1833) was a notable Cornish author who wrote literally tens of works as books and pamphlets and CaD is in Cornwall. Drew didn't do much history but he did edit A History of Cornwall from the Earliest Records and Traditions to the Present Time in 1824. This book had, in fact, been written by Fortescue Hitchins but was left incomplete at Hitchin's death. Hitchin's work has an extensive and actually very well written passage on Castle-An-Dinas but there are no men with swords in the sky.
There are three possibilities here. (i) somewhere this reference is hidden away and Beach owes a lot of people an apology (in which case sorry); (ii) there has been some chronic confusion and one of several other ghost accounts (including  fairy army and the wild hunt) concerned with Castle-an-Dinas, has been recreated, though how confusion can explain 'Samuel Drew' or '1798' God only knows (Jenner writes about an Arthurian ghost host in 1917); (ii) there has been rank dishonesty and a joker has decided to claim that there was a phantom battle hiding in the immense but little read works of the tedious Samuel Drew. This sky-fighting meme has quickly, in any case, ridden on the back of Google's spiders through the internet and various sites have decided to back up this all too dodgy claim. Wikipedia is an easy victim for these sorts of shenanigans and she* and her editors cannot really be blamed: but some others including the Cornish Heritage Trust should really know better.
Can anyone help? drbeachcombing AT yahoo DOT com
*When I wrote Wikipedia as a 'she' I had an image flash and for a moment saw Wikipedia personified as a vast gargantuan mother of knowledge, volumes and volumes piled precariously on top of each other. A library Britannia?