Author: Beach Combing | in : Modern , trackback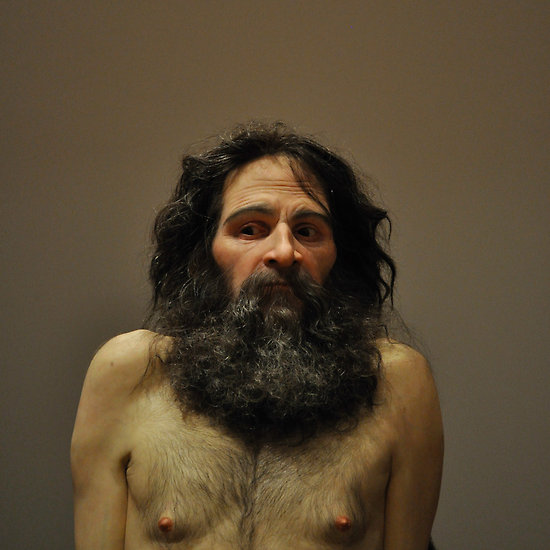 So far there have been two wild men posts: one on wild men from Britain/Ireland and one on wild mem from North America; there have also been some case studies: for any of these follow the wild man tag. These are some extras from around the world. Beach would be, it goes without saying, very grateful for any others (fiction good too): drbeachcombing At yahoo DOT com
1844: Etain (France), a man named Bouillot had lived in the woods for many years and was of 'Herculean' strength. He came to general attention when he murdered a local gamekeeper, who managed though to kill Bouillot before dying. Bouillot was buried at the site of the crime. Ayr Adver 19 Sept 1844
1871: Warrego (Australia), a white man, 'a wild man of the woods' who had gone to live with the aborigines. His beard touches the ground when sitting. Birm Dai Mail 27 March 1871
1881: Armenia, a description of a nude man living in the woods who spoke no language. When dressed the man ripped off his new clothes. Man Cour 13 Aug 1881.
1890: Petit Quevilly (Rouen, France) a man 'in rags' lives in the local woods but buys bread and tobacco with money given by his mother. He was arrested but had to be released because his papers were in order. Not Eve Post 12 Dec 1890
1891: Dargle (South Africa), capture of a Dutch-speaking nude wildman about 35 years of age. He had been living in a cave (next to a farm!) for about ten years: 'was he a man, monkey, devil or the missing link?' 12 Aug 1891
1894 Paratoo (Australia), the police had caught an 'almost naked' man. The man was not coherent but said he was 'Knox'. He was extremely wild and unkempt'.
1899: Feunfkirchen (i.e. Pecs, Hungary): body covered 'by a few tattered rags', hair to waist and bushy beard. 'Identical with a landowner named Krangowitz, who disappeared from his home in 1894'. Hu Daily Mail 3 July 199
For Beach the real education in his reading has been the folklore that grows up around wildmen in places (e.g. France and Britain) where no one is arguing that there is a relict hominid populations: aka yetis, almas, sasquatches etc etc. It is striking that there are parallels between these domestic wild men and the wilderness wild men from the Americas. Does the modern myth of Big Foot actually begin with European legends about misfits who lived in the wood and were reluctant to wear clothes, legends that were then carried over to the Americas?