Author: Beach Combing | in : Contemporary, Modern , trackback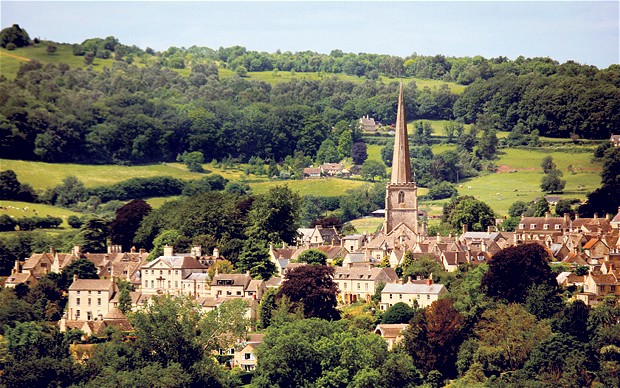 In 1885 a neophyte priest William Herbert Seddon arrived at the parish of Painswick in Warwickshire. Seddon had a strong classical background, he appears for instance in that monument of Victorian learning, The Concordance to the Septuagint, as an important contributor. And he was interested to find, on his arrival, that until the early nineteenth century locals had celebrated a yearly procession for Pan to Painswick Hill: it was a ceremony that Seddon decided to revive. (Seddon had form in reviving ceremonies, he brought back the clipping of the church, which had been 'allowed to drop for a score of years', Chelt Chron, 29 Sep 1906, 7; he also believed that the church clipping had begun with the sacrifice of goats and dogs* in Roman times, Chelt Chron, 1 Oct 1937, 8)
At this point Beach should perhaps just chime in with a little honest-to-God mystification. Eighteenth- and nineteenth-century English villages did not habitually worship or otherwise celebrate Greek gods, particularly naughty, hairy, big-phallussed ones. Without any other evidence to hand the guess would be that this name came about because someone, somewhere, c. 1780, decided that Painswick was the Wic or settlement of Pan and that this merited some kind of celebration. (Just in case there is any residual Grecian paganism out there, Painswick was called Wiche in Domesday and after fell into the possession of one Pain Fitzjohn, obit 1137. Forget the guy with cloven feet then.)
Seddon was particularly excited to learn that the members of the procession in the 1830s had habitually shouted out 'Highgates', which he interpreted as 'aig aitis' (allegedly goat lover? Goat ok, but lover?) The revived ceremony apparently continued up to 1950 when the local vicar, one Jackson, buried the statue of pan (there was a statue?!)*
Now most of the information above comes from Ronald Hutton's The Triumph of the Moon, 161-162. RH is a wanw historian, but he relies here, apparently on one source Timothy Mowl, 'In the Realm of the Great God Pan', Country Life (17 Oct 1996), 54-59. TM is a respected architectural historian and Beach is sure that he will be reliable: though he would love to actually see the article.
Beach has read around this as best he can and he is struck by a couple of things. First, Pan is conspicuous by his absence in local Victorian and Edwardian sources. So much so that if it wasn't (i) for the reputation of RH and TM; and (ii) the inherent credibility of a late nineteenth-century vicar translating highgates into Greek: he would begin to get antsy. The only thing he did find was a poem by James Elroy Flecker (obit 1915)
Have I not chased the fluting Pan

Through Cranham's sober trees?

Have I not sat on Painswick Hill

With a nymph upon my knees,

And she as rosy as the dawn,

And naked as the breeze?
Can anyone bring Pan back to life? Drbeachcombing AT yahoo DOT com
*There is a local folk story about a dog pie offered to the folk of Stroud.
**There may have been more than one statue of Pan. Apparently there was a lead Van Nost Pan that stood for many years in the garden of Painswick House: but that has apparently been moved for fear of it being stolen. Whether or not it was by Van Nost or his workshop we are clearly dealing with an eighteenth-century work.