Author: Beach Combing | in : Modern , trackback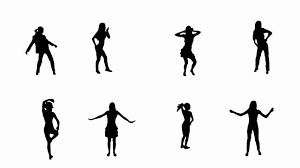 The following is a report from Reuters from Turkey from June 1937.
Pretending to be a ghost, a beautiful young woman in Istanbul, who appeared naked at night in the house of a priest, and danced before him, has made big haul money and other valuables. When he first saw what he described as a ghostly apparition, the priest at once began to pray, thinking that this would banish the phantom. It had the opposite effect, for the ghost's movement became so diabolic, he says, that he fainted. While he was unconscious the ghost led a band of thieves into the house, from which they made their escape with the owner's savings, treasures, and valuable rugs and carpets.
Could this be an urban legend? Nobody is named. The event takes place in a distant country: distant anyway in 1937. The priest (imam?) prays without the intended result. Is the dance supposed to be a seductive belly dance of the kind associated with Turkey: what about the 'so diabolic', are we to imagine a very uncomfortable lap dance on and over the gibbering friar? Wouldn't that though take away from the immateriality of ghosts. Perhaps. In any case, in 1937 it was still fairly illicit to talk about sex in newspapers, though far easier than in 1880. This kind of 'cute' story – stupid religious promise, girl full of eastern promise… – could just about get away with it.
Any thoughts: drbeachcombing AT yahoo DOT com
Alternatively it could be a genuine swindle, though the 'ghost' would have to choose her mark very carefully. Beach has met many lecherous priests.
Here is a modern example of swimming [sic] naked to rob someone's house. Note the lack of verified names etc. 12 July 2013 in the Daily Star.
The 54-year-old robbery victim claims that the couple – who he knew from the local area – visited his home in Tennessee, USA, where the woman asked to use his swimming pool. After agreeing, the woman then allegedly asked her husband to go back to their house to pick up her forgotten cigarettes. It was at this point that the victim alleges that the woman asked if it was OK to swim NAKED in his pool. And, quite rightly, the victim said it was fine. He sat and watched her swim for about 20 minutes before leaving.Going back to his home, the man discovered that he had been robbed of items including jewellery and medication.