Author: Beach Combing | in : Modern , trackback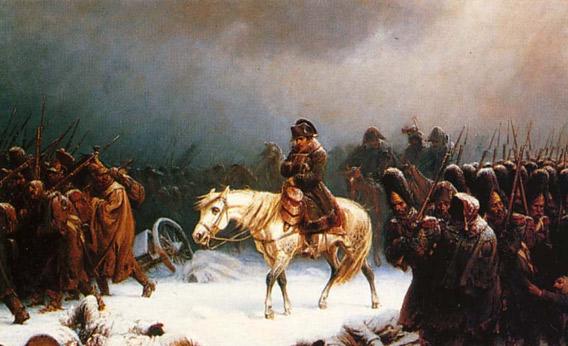 Beach has previously enjoyed 'immortals' fictional and factional characters who have lived through an improbable number of generations. Here is a likely sounding tale from 30 Jun 1894 (Dundee Eve Tele).
A man, who was born 1768, and preserves unimpaired memory, and who was, moreover, in the French Revolution and the Napoleonic wars, has a good deal to tell, and this is the case with a Frenchman named De Savme, who lives with his daughter, aged upwards of 80, at Saratov, in Russia. He was taken prisoner at Beresina, and sent to Saratov, where he has remained ever since, having gained his subsistence by teaching French for 60 years. His father was a colonel under Louis XV. When a child he was sent to the Jesuit College at Tours. Returning to Paris 1790, he found that his father had been guillotined and his mother had disappeared, but he discovered a younger brother at Rouen. In 1798 he joined the army then being formed by General Buonaparte, and afterwards went to Egypt with his regiment, the 2nd Hussars. In the Peninsula, after Saragossa, he was taken prisoner, but with others managed to escape from the prison of the inquisition at Seville, and rejoined the army after wandering the Sierra. In 1812, under Ney, he went to Moscow, and was in the retreat, ending his military career at Beresina, where he would also have ended his life but for the intervention of General Platoff. He inhabits a modest dwelling, for he has not made a fortune teaching, and on its walls is a water-colour drawing of Napoleon as he knew him, drawn from memory 25 years after he had seen him, and another drawing of a young hussar Lieutenant, that is himself. He is not neglected, however, in his adopted country. The Czar takes a personal interest in him.
It is a great story, perhaps a bit too great. Dad guillotined, the Spanish inquisition at Seville, the intervention of Platoff… As Beach has noted on previous occasions, immortals probably live so long because they have pretty tedious lives. The British journalist who reports this is similarly skeptical:
The story seems quite genuine, and the Figaro has started a subscription for him. It is strange, though, that the venerable soldier, who remembers the old regime and the epic time which followed its downfall, should have been quite overlooked during the Franco-Russian enthusiasm.
Can anyone get some documentation on this unlikely survivor of the Napoleonic wars? Drbeachcombing AT yahoo DOT com
Rereading this Beach reminded of stories (some true) of the members of Axis armies left behind for decades within the Soviet Union. This story is effectively asking someone in 2040 to believe in the existence of a very old German forgotten after Hitler's retreat.
Dennis, 31 Aug 2016, I read with interest your note on an "Immortal" from Napoleon's invasion of 1812. If I may add to the list of Immortals, there is the case of Captain Josiah Nesbit Willoughby of the Royal Navy. "Nesbit Wiloughby (born 1777, to survive – amazingly – until 1849) was one of the Navy's great eccentrics.  C. Northcote Parkinson…sums him up shortly and best as "a man of courage, and resource, able, cruel and apparently Immortal". Recognized as such, his peers in the Navy nicknamed him as "The Immortal". His special talent of survival was most pronounced at the French fortress of Mauritius in the Indian Ocean.  Angry at his failure to intercept a reinforcement convoy, he led the four blockading british frigates into the difficult entrance.  Only his own, Nereide, found it's way into the harbor, two of the other ships running aground, and the fourth anchoring out of range of the fortress' guns safety.  During the long hours that followed, Nereide was battered into splinters, Willoughby dreadfully wounded, and his crew massacred.  He was not employed by the Navy again, due to his dreaful injuries, which included the loss of one eye, damage to the other, a smashed jaw, and a neck so torn as to expose the windpipe.  But being "The Immortal" he duly recovered, and went on to an even more unlikely survival.  His Majesty's government, not being willing to utilise the badly harmed Wiloughby, he volunteered to the Czar of all the Russias, and was welcomed into the Russian army with a rank of colonel.  Captured early in the invasion of Russia, he marched all the way to Moscow and then back, as his captors died around him in their thousands. Even then his adventures were not over.  After Napoleon rejected the Czar's polite request for his release, Wiloughby escaped from prison and got clean away. (Eyes of the Fleet, Anthony Price). "He was eleven times wounded with balls, three times with splinters, and cut in every part of his body with sabres and tomahawkes: his face was disfigured by explosions of gunpowder, and he lost an eye and had part of his neck and jaw shot away… and at Leipzig had his right arm shattered by cannon shot." The Immortals list of wounds is frankly overwhelming,
Tacitus from Detritus, 31 Aug 2016, Lets put up for honorable mention Immortal status a certain John L. Burns.  Born 1793.  Served in the War of 1812.  Volunteered for service in Civil War but was turned down because of age.  Worked as an army teamster anyway. Hailed from a little town called Gettysburg and when it was the site of battle in 1863 burns insisted on joining the Union army still in his 1812 Uniform!  Served ably and with valor with the Iron Brigade in the thickest of the fight. He was 70 at the time.  Lived until 1872. When Abe Lincoln came to give the Gettysburg Address he asked to meet Burns.