Author: Beach Combing | in : Modern , trackback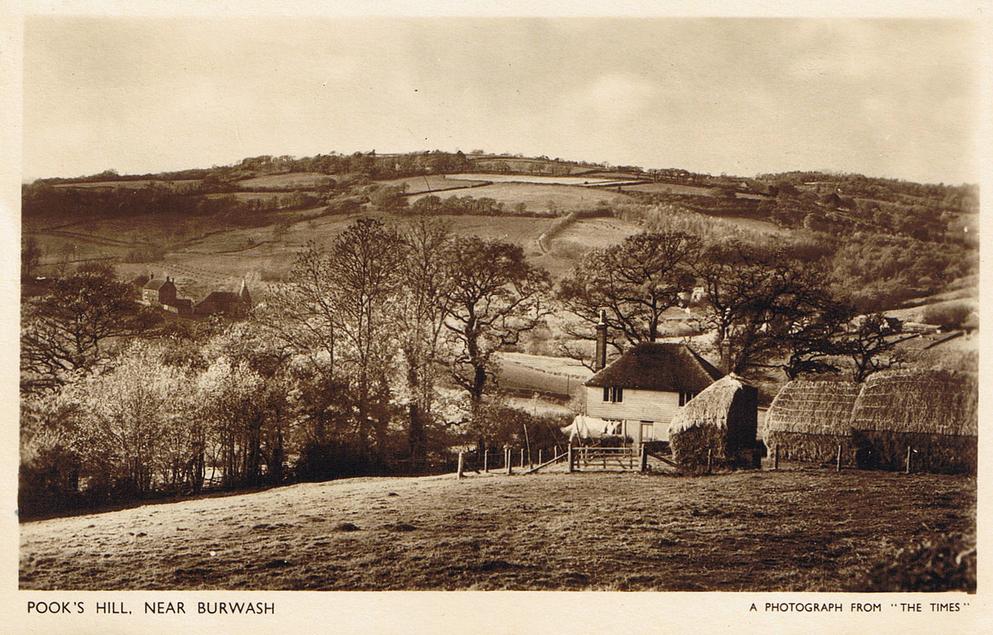 There are two versions of the history of Pook's Hill: the official version; and the official-official version. First, the official version. Kipling wrote in the Edwardian period a book for his children about English history: Puck of Pook's Hill, published in 1906. A fairy, Puck, introduces Kipling's two children to the marvelous wonders of the island story. In writing the book Kipling was inspired by the site of Pook's Hill that he could see out of his window from his house at Batesman's on the edge of Burwash in Sussex.
Now the official-official version. Charles Carrington, Kipling's official biographer discovered that the term Pook's Hill was used in the locality. But he could find no evidence that Pook's Hill had ever been used prior to the publication of Puck: the postcard above, say, dates to 1938. In other words, this was a literary name that had leached out into the locality. Folklorists and historians love this kind of stuff and Carrington probably smiled at the perversion of the world.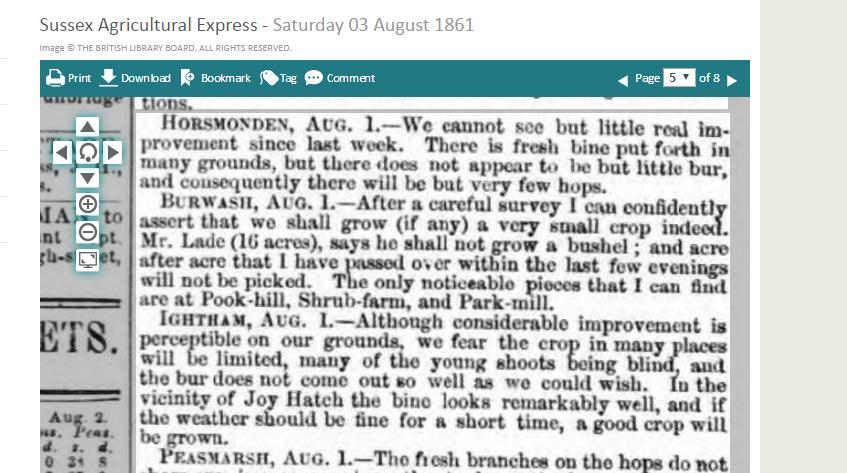 However, Beach, a reactionary, wants to defend the official version against Kipling's biographer. It is true that there was no Pook's Hill near Kipling's house, at least not before Puck was published. But there was, unquestionably a Pook Hill. Note the short reference here to Pook Hill from 1861 at Burwash.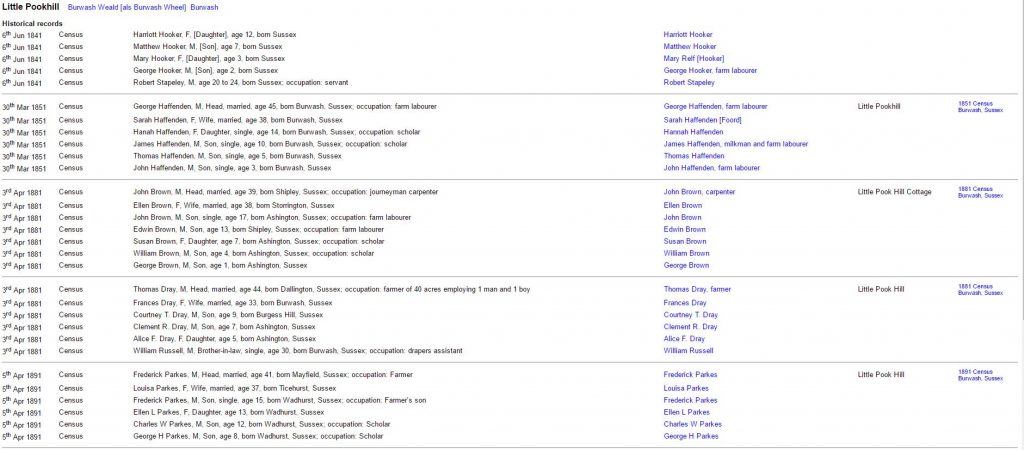 There are also a series of census returns with Pook in them dating from the 1850s onwards relating to a house Little Pook Hill in Burwash Wheel. Kipling evidently thought that Puck of Pook Hill would have been, too, obscure. By giving it the saxon genitive with Puck of Puck's Hill the connection was easier. As one character acclaims in the book.
'Pook's Hill – Puck's Hill – Puck's Hill – Pook's Hill! It's as plain as the nose on my face.'
Other evidence for an early Pook Hill: drbeachcombing At yahoo DOT com