Author: Beach Combing | in : Historical Pictures , trackback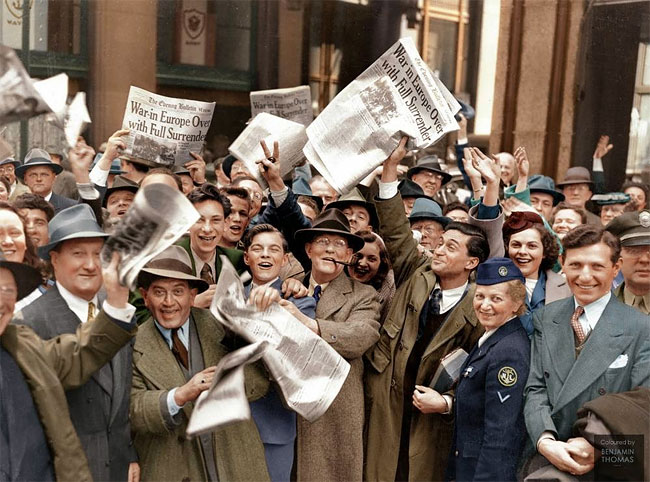 In the US?
29 May 2017: Ruth from WA 'Were you asking if the picture was taken in the US? As far as I can find it was, this is the description I found for it: VE (Victory in Europe) Day, Philadelphia, PA, May 8, 1945 / Courtesy of Temple University, Urban Archives, Philadelphia, Pa.' EC gives a similar link. Thanks!

29 May 2017: Nathaniel 'The color (or "coloured") version of this photo is from "Colours of Yesterday" by Benjamin Thomas, an Australian photographer who apparently has colorized numerous historical photos [Facebook link]:
Per the above link, the original photo is in a Temple University archive, and was taken in Philadelphia, Pennsylvania. Guessing, but the newspaper being held up in the background is The Evening Bulletin (of Philadelphia), which published a collection of WW 2 photos shortly after the war. The original photo may have been part of that.