Author: Beach Combing | in : Modern , trackback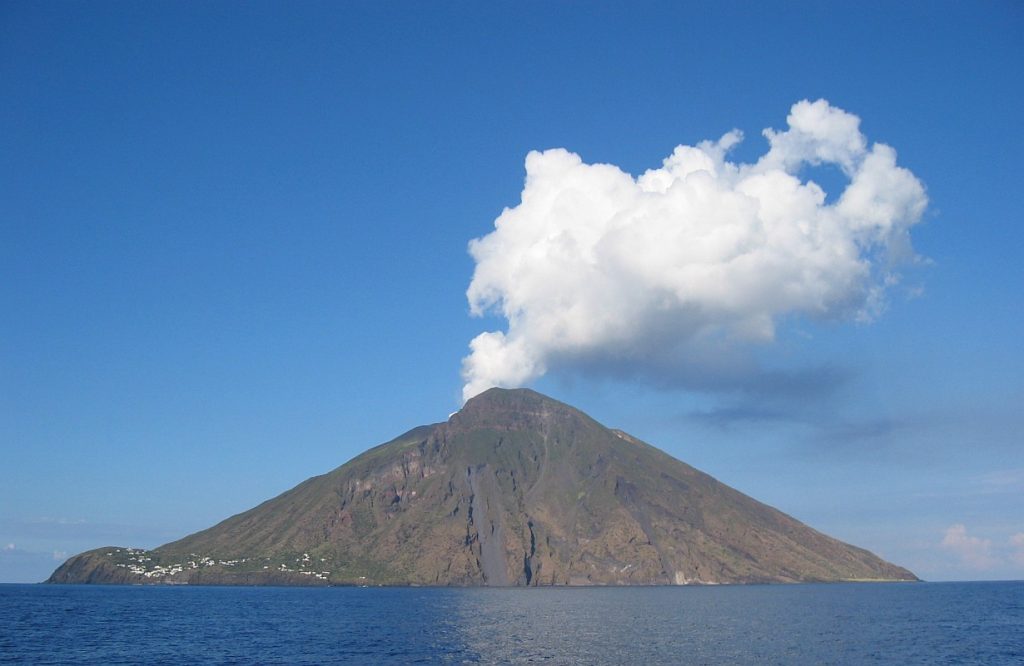 This is a great supernatural stories from 18C England. The earliest version known to this blogger dates to 1793. Note that this is a much later version that claims to be based on actual records. Beach doesn't believe that for a second. Ha! It is almost identical and entire passages word-for-word the same.
An Account of Mr. Booty: extracted from Captain Spinks' Journal, and from the Records of the Court of King's Bench.

Tuesday, May 12, we anchored in Mansat Road, with Capt. Barnaby, Capt. Bristow, and Capt. Brewer. About six o'clock we all four weighed anchor and sailed for the island of Lusara. Friday 15, about two o'clock we saw the island, and about seven came to an anchor in about twelve fathom water. Saturday 16, we [the Captains] with Mr. Ball, merchant of Wentworth, went ashore, in order to shoot Curlews on Mount Strembolo.* Half an hour and fourteen minutes after three, we called all our men to us, when we all to our great surprise, saw two men running with amazing swiftness, and Capt. Barnaby cried out, 'Lord, bless me! the foremost man is Mr. Booty, my next neighbour in London.' He was in grey clothes, with cloth buttons. He that ran after him was in black. They both ran straight into the burning Mountain, and at the instant was such a noise as made us all tremble. Capt. Barnaby said, 'I do not doubt, but it is old Booty running into hell'; and as soon as we came on board, he desired us to mark the time, and write it down in our Journals, which we did.

We returned to Gravesend, October 6. Capt. Barnaby then went for the rest, to congratulate them on their safe arrival. After some discourse, Capt. Barnaby's wife said, 'I can tell you some news; Old Booty is dead.' He answered, 'That we all know, for we saw him run into hell.' Mrs. Barnaby related this to an acquaintance in London; and she informed Mrs. Booty of it. On this, Mrs. Booty arrested Capt. Barnaby in an action of a thousand pounds. It came to trial in the Court of King's Bench. The four Captains, Mr. Ball, and all the men, made oath, that they saw him run very swiftly, and leap into the burning Mountain: that he had on a coat with cloth buttons, (which was brought into the Court, and exactly answered the description.) And that they all set it down in their Journals, which were also produced in Court, and answered the time when he died, to two minutes, as appeared from the Sexton of the Parish, and several others who were with him at his death. In summing up the evidence, the Lord Chief Justice said, 'Two or three may be mistaken; but we cannot suppose above thirty were.' So the cause was given for the defendant.
The story appears in several forms in British folklore: including the trial. This is the earliest version (known to Beach), but the natural suspicion is that we see here a British folk tale transferred to the Mediterranean. In England the storytellers had to make do with holes in the ground. In foreign climes they got to talk about volcanoes which are so much more hellish. Can anyone find an earlier version (than 1793)? Drbeachcombing AT yahoo Dot com
*Stromboli in Sicily?
Leif writes, 30 Jun 2017: The account 'extracted from Captain Spinks' Journal' merges two parts: the tale of damnation and the belief that volcanoes were mouths of hell. Dr. Beachcombing requests earlier versions of the former. Alas, I can only help with the latter, which is at least medieval. What follows is a verbatim quite from the Wikipedia entry on Mt. Hekla.
"The Cistercian monk Herbert of Clairvaux wrote in his De Miraculis (without naming Hekla):
'The renowned fiery cauldron of Sicily, which men call Hell's chimney … that cauldron is affirmed to be like a small furnace compared to this enormous inferno.'
— Herbert of Clairvaux, Liber De Miraculis, 1180
A poem by the monk Benedeit from circa 1120 about the voyages of Saint Brendan mentions Hekla as the prison of Judas. "
Forgive the source. Living in the wilds of Oregon, this writer lacks access to a sufficient library.