Author: Beach Combing | in : Modern , trackback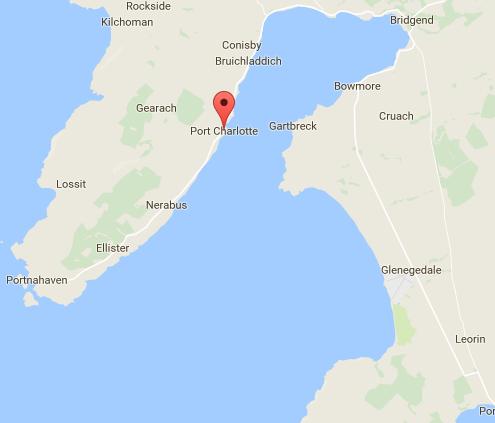 Here is a mermaid story from the Scottish islands 1857 (Anon 1857).
The declaration of two fishermen on the Argyleshire coast appears in the Shipping Gazette. They say: 'We the undersigned, do declare that on Thursday last, the 4th June 1857, when on our way to the fishing station, Lochindaal, in a boat, and when about 4 miles S. W. from the village of Port Charlotte, being then about six p.m., we distinctly saw an object about six yards from us, in the shape of a woman with full breast, dark complexion, comely face, and fine hair hanging in ringlets over the neck and shoulders. It was above the surface of the water to about the middle, gazing at us and shaking its head. The weather being fine, we had a full view of it, and that for three or four minutes. John Williamson, John Cameron. Islay June 9, 1857.
Beach has not been able to track down, online, the Shipping Gazette, for this year. Can anyone help: drbeachcombing At yahoo DOT com. As to the sighting, always assuming that our source is reliable… It is remarkable that the sighting continued for three or four minutes and that the mermaid was within six yards of the boat. In terms of length of time and proximity this must be one of the most promising nineteenth-century sightings.
One slightly curious thing with the description. Looking at the map '4 miles S. W.' from Port Charlotte does not seem a particularly efficient way to describe the location. Wouldn't it have been better to say off Portnahaven or Ellister?
31 Oct 2016: Bruce writes 'On the mermaid of Islay I think your questions about location of the sight of the encounter in the last paragraph of your entry is the key to the matter. Why didn't they use the closest ports and landmarks to spot? The writer likely didn't know about them because he was having fun creating yet another mermaid hoax about those ignorant drunken Gael's out in the middle of nowhere out of whole cloth and didn't check a good map. (Yeah, I'm an uber skeptic, sue me.) when I could still drink i was big fan of Islay's more famous liquid exports.'