Author: Beach Combing | in : Modern , trackback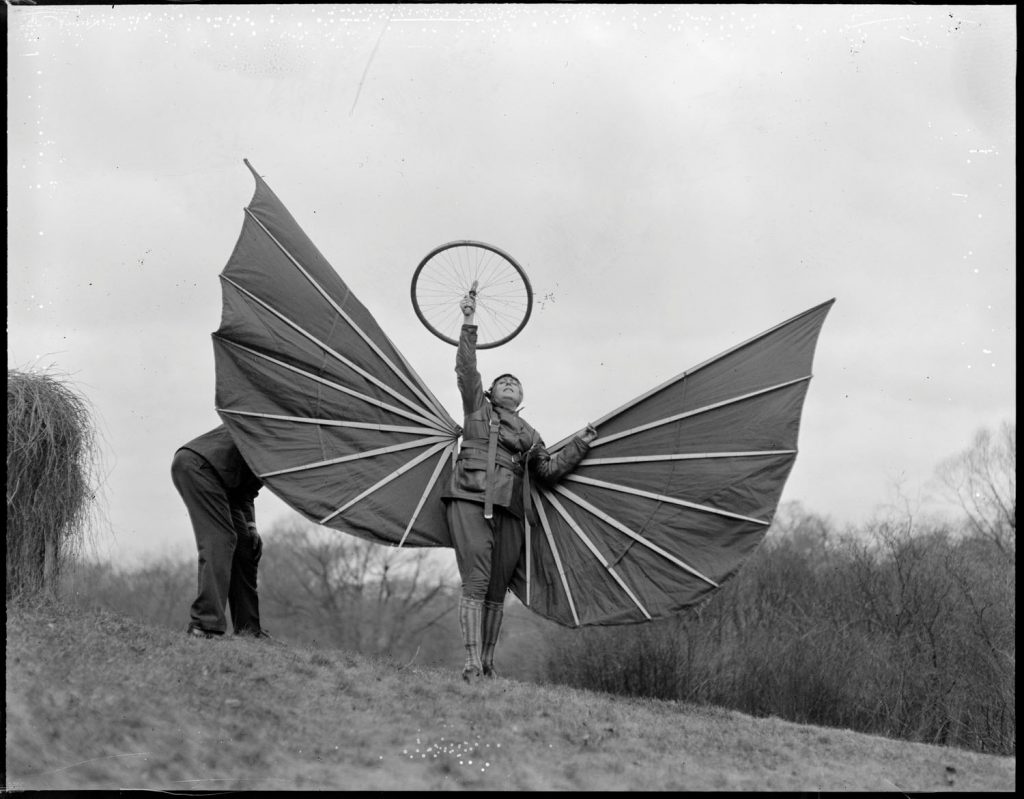 Another in our series of early flight stories. This one comes from France and appeared in the Bradford Observer in 1858.
We are informed that a shepherd, residing in a village in the neighbourhood of Langres, who, a few years ago, made some attempt at flying, has just tried a fresh experiment, not alone and in the night, as before, but in day-time, and in the presence of a number of spectators. Our readers may remember that this man caused to be made for him, by a locksmith, at Langres, two immense wings, which he fixed to his body, and moved by the aid of a simple piece of mechanism. His first experiment not having succeeded in a satisfactory manner, he has since devoted much time and attention to perfecting his contrivance, and having, at length, as he thought, succeeded, he went, a few days ago, into the plain, accompanied by several persons. After fitting on his apparatus, he spread his vast wings, and rose to the height of about thirty yards in the air. Our modern Icarus, however, was obliged to again descend, as he could not manage to direct his flight in any precise manner. Anotber experiment, which the inventor states will be decisive, is to take place very shortly. We invite savants to be present at it, and they will, perhaps, see an obscure shepherd realise all our hopes, and justly merit the glorious name of the Homme-Oiseau.'
The Bradford editor was of the opinion that this was a 'canard': can anyone confirm the story from another source, preferably a French one, drbeachcombing At yahoo Dot com The story came (allegedly) from the Echo de la Haute Marne. At first glance the reference to 'our readers may remember…' etc suggests, instead, that this story did have some kind of foundation in fact. But perhaps the Bradford editor or the first British paper to print this did not have a clipping, just a copy.