Author: Beach Combing | in : Modern , trackback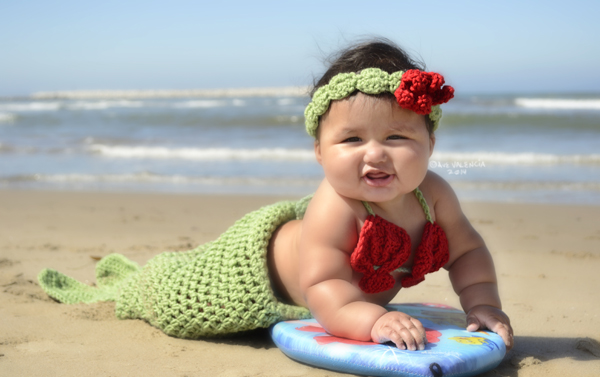 We are in Orkney 1898.
The people of Staxigoe, a village about two miles from Wick, were much excited on Saturday when they discovered that a mermaid had been washed ashore. The head was wanting, but what remained left no doubt in the good folks' minds that a genuine mermaid lay stretched before them. Body and bust of a woman, white skin, with no sign of hair, fur, or scales, arms all correct, with hands, fingers, and finger-nails just as they should be. The body tapered off into a real fish tail, with no resemblance to the tail of the seal. On Sunday pilgrimages were made from Wick to see the 'ferlie', but unfortunately, it was no longer there to be seen. A visitor of the previous day cut off one of the creature's 'hands', and this was so much resented by a native that he tumbled the body over the brae, and we suppose it was carried out to sea. It seems pretty clear from the volume of evidence that the creature was some kind of aquatic mammalian, and it is a pity that it was not preserved until reported upon by an expert. The headless body was two feet long (Anon 1898b).
This was from a Scottish paper to the south: the original report in the islands is not available. However, the John o' Groat Journal gave some more details about the mermaid baby under the title: 'was it a young mermaid?'. It is fascinating how the two accounts differ in details and how these things get mixed up in journalistic transmission. First, we learn that there was a mermaid flap on Orkney at this time (more of this on another occasion).
Our readers are already familiar with the doings of a 'mermaid' which for some years past appeared in the vicinity of Deerness in Orkney. It was described by those who saw it as having the body and bust of woman, white skin, slightly wrinkled like parchment, and destitute of hair, fur, or scales; short 'arms', well-shaped hands with fingers and fingernails. The body tapered off into a tail, not like the tail of a seal, but more like that of a shark. There was much 'speculation' for a time as to how it lived and had its being but at last 'Nether Lochaber' in the columns of the Inverness Courier set the matter at rest by informing the public that the supposed 'mermaid' was nothing more extraordinary than a seal of an uncommon description which, probably, had found its way north from the West Coast of Africa. What was evidently a 'freend' or relation of the said 'strange fish' was tossed ashore at Staxigoe last week by the violent sea storm. It was minus the head, but in other respects it corresponded in appearances to the famous Deerness 'critter', as the Americans say. A number of the townspeople went out to view the find, but were rather disappointed to learn that its full length, with head on, would only measure three feet. (Anon 1898a)
So what was the mermaid baby: drbeachcombing AT gmail DOT com