Author: Beach Combing | in : Modern , trackback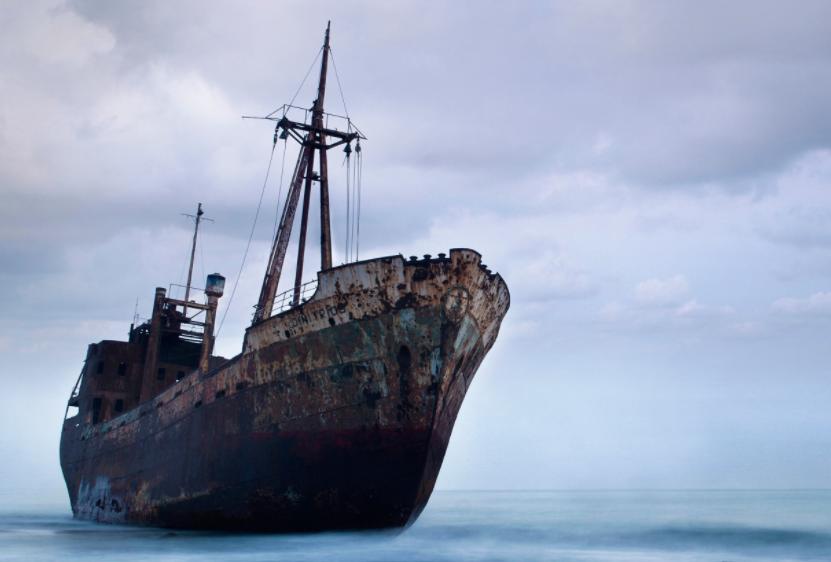 A busy day today, but ran cross this 'charming' sea tale about a ghost wreck: we'll get to the monkeys shortly. There is a book to be filled with supernatural stories at sea: perhaps it already exists. This deserves, in any case, to be jammed respectfully into a footnote somewhere.
The British sailing ship Glooscap, Capt. Spicer, laden with Philippine sugar, which has just arrived at Philadelphia, tells a weird tale in its log:

Mid-ocean, 14th May. Lowering weather; passed battered derelict wreck. Wreck gave chase; impossible to outstrip. Sailors morose and feared to look behind, many becoming almost insane.

21st May. Wreck disappeared. Weather has lifted. Sailors knelt down and thanked God for their deliverance.

The crew affirmed that they had merited the visitation for having thrown overboard four monkeys which had been given them natives of Iloilo.
Sunderland Daily Echo, 7 Aug 1899, 1
The Daily Echo was actually a shipping Gazette. The story did, from there, its rounds in the British papers and, then, vanished. Beach presumed at first a bit of welcome falsification from this or that journalist: particularly as Glooscap is a legendary Amerindian figure who once took a ride on a whale. But actually there was a Captain Spicer and there was a Glooscap. This, of course, doesn't rule out a bit of journalistic fancy, but it is strange that no letter subsequently appeared in the press. A great joke, or did the Glooscap somehow accidentally hook a small wreck with a trailing rope…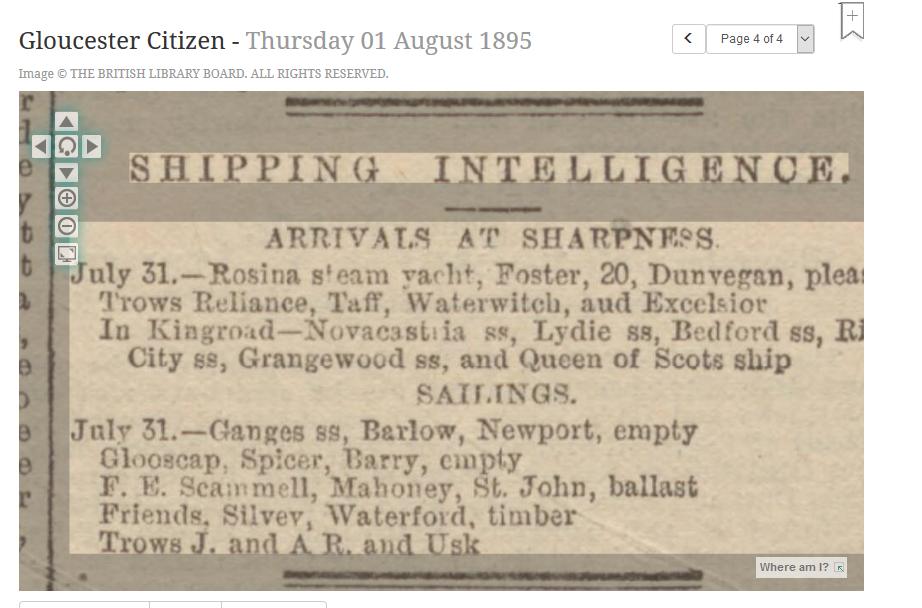 Other thoughts or another ghost wreck: drbeachcombing AT yahoo DOT com
30 Dec 2017: NH writes in
Did you discover the archives for the Glooscap?
Capt Spicer's account book shows the ship to have been in Manila on 28th March 1899, and St Helena by 20th June via 'Anjer' April 26th. That seems likely to be Anyer in the Sunda Straits of Java, all of which is consistent.
There are also diaries but sadly none for the critical date digitised – and I assume they would have been,
A crew picture from 1904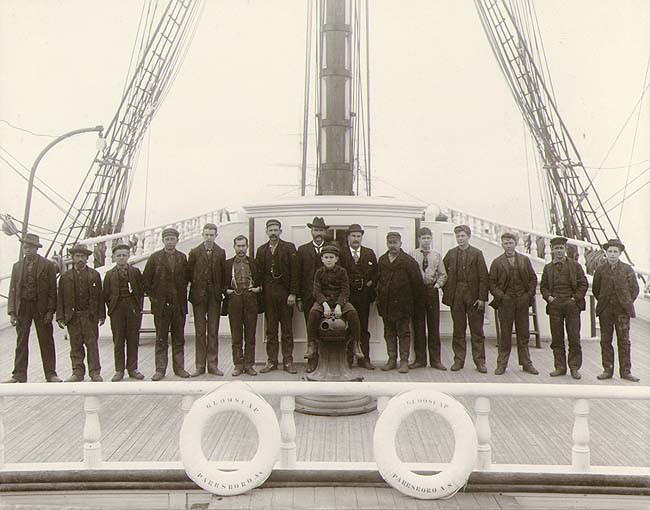 (Beach adds: there are probably some monkey murderers here!)