Author: Beach Combing | in : Modern , trackback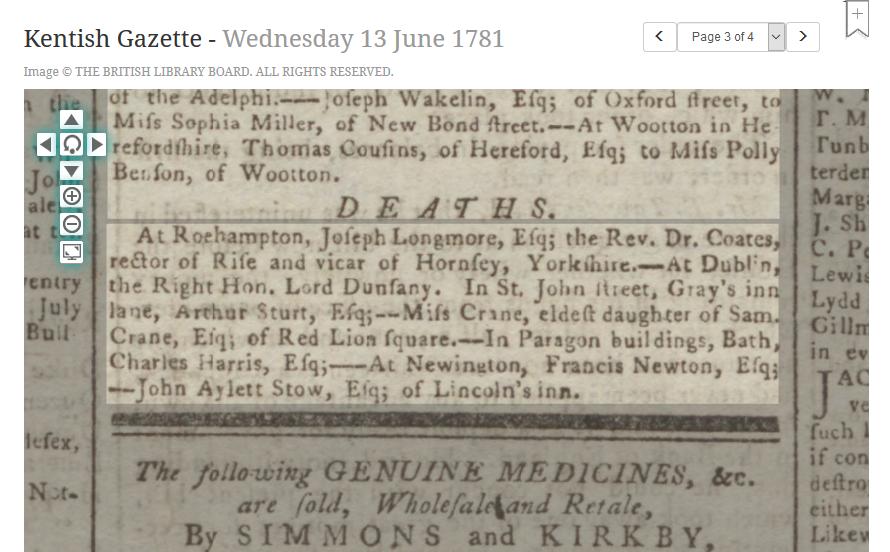 Beach recently reach ran across this will in an early nineteenth-century publication, Kirby's Wonderful Museum, vol IV, p. 259. Enjoy.
I do hereby direct my executors to lay out five guineas in purchase of a picture of the viper biting the benevolent hand of the person who saved him from perishing in the snow, if the same can be bought for that money ; and that they do, in memory of me, present it to Edward Bearcroft, Esq., a King's Counsel, whereby he may have frequent opportunities of contemplating on it, and by a comparison between that and his own veritue be able to form a certain judgment which is best and most profitable, a grateful remembrance of past friendship and almost parental regard, or ingratitude and insolence. This I direct to be presented to him in lieu of a legacy of three thousand pounds, I had by a former will, now revoked and burnt, left him. John Aylett Stow, June 1781.
Sceptical? So was this blogger, but then, he ran into the contemporary news report at the head of this post and the following contemporary report from the Scotsman, vol 43 (1781).
Edward (obit 1796) went on to a glittering career serving in the cabinet in various roles and as an MP. The long life of this story perhaps had something to do with the possibility of slapping a famous man publicly. Can anyone else come up with bitchy legacies of this nature: drbeachcombing AT gmail DOT com John had style.