Author: Beach Combing | in : Modern , trackback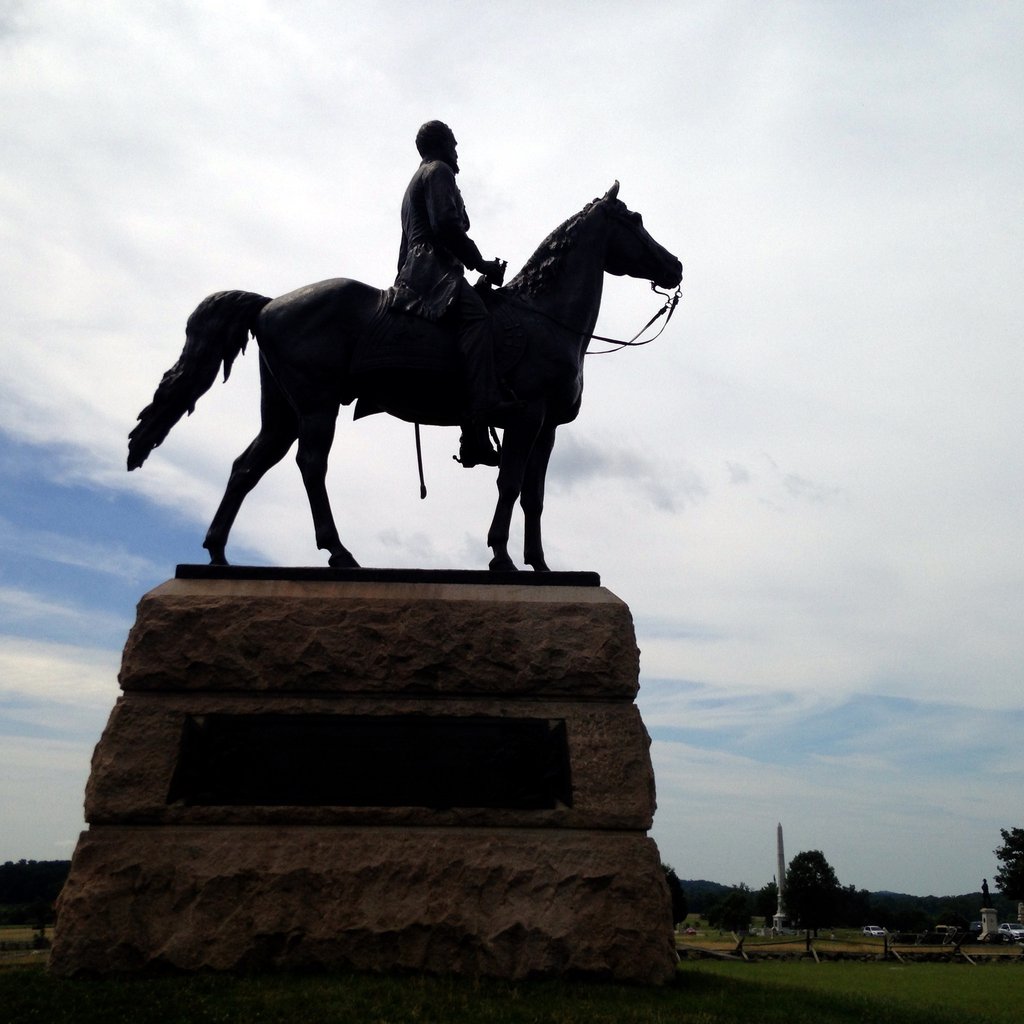 One of the grimmest statistics of the American Civil War is Nathan Bedford Forrest's assertion that he had twenty-nine horses shot from under him: J. O. Shelby had a more modest twenty-four horses on his tally sheet. With great respect to these two Confederate warriors, there is always the fear that their claims are exaggerated: they came from a bragging culture and belonged to the bragging wing of the Confederate army.
An interesting case that we can very easily document are, though, the fortunes of General Meade's horses: described in contemporary letters to his family. Meade, the man who defeated Lee at Gettysburg, had a certain fondness for his mounts, particularly Baldy and reported on their adventures and misadventures.
At Centreville, 1861, Baldy was hit in the leg. At Sharpsburg 1862 Baldy got shot through the neck: a second horse that Meade got on in the same battle was shot in the flank. After Fredericksburg in 1862 a Confederate sharpshooter killed a horse Meade was riding. At Gettysburg Baldy got a bullet in the stomach, but somehow made it to the back.  Another of Meade's horses was hit by a shell at Weldon Railroad in 1864.
It is an extraordinary list and lovers of the happy ending will be glad to know that Baldy was sent home and survived the war. Baldy walked, in fact, in Meade's funeral procession in 1872 and only died in 1882. Some there, at this fine horse's end, may have remembered that Meade had believed the horse was 'done for' at Gettysburg twenty years before! The magnificent photograph at the head of this post shows 'Old Baldy with a rider' on that battlefield. But, while revering the memory of Baldy, Beach is particularly struck that a not abnormally reckless Union general had six horses shot from under him in and after battle. Extraordinary!
Other horse statistics from the civil war: drbeachcombing AT gmail DOT com