Author: Beach Combing | in : Ancient, Medieval, Prehistoric , trackback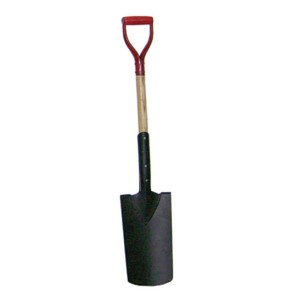 Beachcombing has long looked for books that fit his stated mission: 'the outlandish, the anomalous and the curious from the last five thousand years'. But he has almost invariably been disappointed by just how few books pass muster and also at the poverty or lunacy of those few that do. There are, however, exceptions and Beachcombing wants to present one here that risks oblivion: Ronald Jessup's Curiosities of British Archaeology (Chichester 1974). Beachcombing regularly enjoys dipping into the second edition from Phillimore.
At first glance the title might evoke bad Indiana Jones: 'the time I found Boudicca's grave'; 'the mystery of Stonehenge', 'Tintagel and the UFOs'. But the book is actually an exceptional and intelligent read. Essentially Jessup put together a selection of sources from the sixteenth century to the nineteen fifties relating to archaeology (and more generally the past). He edited them perfectly – there is even a little untranslated Latin! – and gave them witty sub-headings.
To talk up his witty sub-headings will seem like  a rather desperate praise ploy. But their titles really are very witty and this  becomes evident at the beginning of chapters where the  sub-headings are set out together. We give here the partial contents of 'Printless Feet or Fable and Legend'.
Minoan Margate?
–        Or Gatrian Margate
A figtree blocke sometimes I was
The Shippe Swalower
A Golden Corselet
Better than Precious Ointment
It strikes Beachcombing that if we could take the capital letters out this would pass as an e.e. cummings masterpiece. Some of it even scans!
Jessup put the selections together with the help of a number of archeaology greats including Mortimer Wheeler  – whose second wife Mavis is Beachcombing's all time favourite flapper – and Stuart Piggott. This was the last generation of British archaeologists who cared about the past more than about 'Structuralism, Hermeneutics and Post-structuralism in Social Digs' – there's no e.e.cummings in that.
Criticisms. Beachcombing has the sort of small mind that jumps over sonnets in poetry anthologies because they are too lengthy. As such he sometimes finds that the extracts chosen by Jessup go on a bit. Of course, if he was being paid for this review then he would certainly have read every single clause. But, as it is, he can be honest about his laziness, not least because it is a vice shared by the @generation. Having said this, the book is one to come back to and graze on and there is little worse or less necessary than systematic grazing.  Prussian cows get indigestion.
And where can you get your copy? Well, Beachcombing got his for fifteen pounds over the web and it turned out to be an ex-library copy from Newborough. But that was at the very beginning of the internet age. Tonight he sent Snegly his computer wonk/assistant an amazon marketplace copy for one English pence plus postage: perhaps Snegly will go easy on Beachcombing next time his blogger friend downloads a Russian virus.