Author: Beach Combing | in : Beachcombed , trackback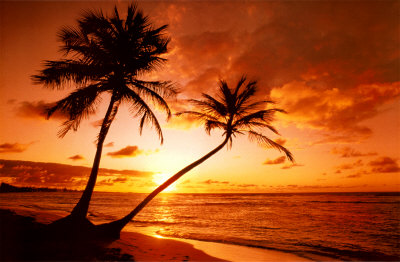 Dear Readers, 1st November,
With the spirits of sacharine-hungry children rolling around the streets of Little Snoring last night – Halloween and all that – Beachcombing had been planning to post some triumphal stuff up about his new (if as yet slight) Bizarre Bibliography and a record thirteen thousand visits in October!
Instead, he has been forced to put on his penitential sack cloth, get on his knees and beg forgiveness. It transpires that Beachcombing – fact-based blogger supreme – made four appalling mistakes this month that his readers had to bring to his attention.
Not only did he (i) misattribute a quotation to Sarah Palin (thanks Dwight), he also (ii), while getting heated up about the pre-Raphelites, gave the credit for a (pretty horrible) painting to the wrong artist (thanks Jane H.) and then, (iii) he said (very, very wrongly) that Stephen Schneider had written the Weather Conspiracy when actually Stephen S. had been criticising it (thanks Ben). Then, (iv) if that wasn't enough, he misquoted John Prine (thanks Greg).
Calliope will be sharpening her nails on Beachcombing's whitened bones if he keeps on at this rate…
However, apologies over, Beachcombing has collected thirteen (lucky for some) of the most interesting email threads from October below. He hopes his habitual readers will enjoy these as much as he has. Nothing like sinking a bit deeper into the mud pit of knowledge…
1) Super-Centenarians in the Roman Empire:
3) Harry: A 175-year-old survivor of the Beagle:
4) Last Scalping:
5) Pytheas and the mysterious sea lung:
6) Treasure Message:
7) Hunter-Shoppers:

8 ) Mayan Blood and Mayan Victims:
9) Baron Munchhausen and Jack the Ripper:
10) Boiling mice in the name of history:

11) Nineteenth-century witchcraft:
12) Politicians and maps:
13) After the Funeral:
Beach
PS Wooden spoon of the month to Claridges who still refuse to send Beachcombing a picture of the last kingdom of Yugoslavia, room 212. Are any intrepid readers stopping for a night there?