Author: Beach Combing | in : Medieval , trackback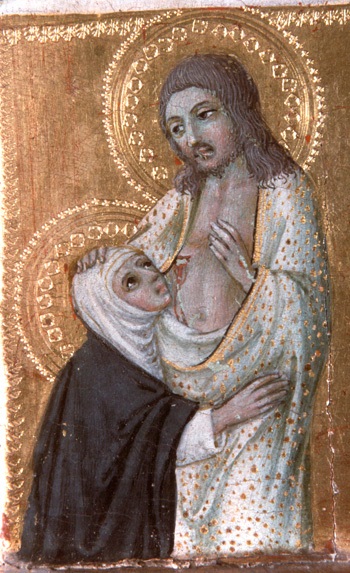 Beachcombing sometimes begins his posts with naff excuses about why he can't write much on this or that occasion, but today the pressure is really on: exams to be marked, the ill to be visited, books to be sent, syllabi to be written, course packs to be checked, the trauma of saying goodbye to much loved students… So with no more ado he will fall back on a personal favourite of his, Christian cannibalism.
Of course, Christian 'cannibalism' refers to the Eucharist when Christians (or at least non-Protestant Christians) believe that the bread and wine transmute, in mass, into the blood and body of Christ. Modern Christians are for the most part blasé about this: no one really thinks of the Eucharist as eating the flesh of another human being. In fact, it only really came home to Beachcombing a few years ago when explaining Christian belief to a class full of Chinese students: he can still remember the looks…The pagan Romans too were horrified to learn that Christians ate each other: memories of rumours of sexual impropriety among antique followers of the cross. There is a lot of room for cultural (mis)understanding here.
The Middle Ages, however, positively made hay with the subject. There are several saints lives where the wine and bread miraculously transform into dripping hunks of, well, body parts and the congregation celebrate as the miracle of the mass is confirmed. In the later Middle Ages, meanwhile, as the Reformation comes closer there are particularly worrying final hurrahs as Catholics celebrate the consumption of blood. An excellent book here is Wonderful Blood: Theology and Practice in Late Medieval Germany and Beyond by Caroline Walker Bynum. Just to give a sense, her chapters include 'Blood Frenzy' and 'Blood as Drops' and 'Blood as Social Survival'.
There are also some interesting reflexes in art buoyed along by that key Christian moment when Thomas inspects Christ's wounds. Take, for example, the work above where Catherine of Siena takes Christ's blood into her mouth: Catherine was one of those we politely call a 'mystic'.  Or a personal Beachcombian favourite: in this altar piece by Pacino Buonaguida the twelve apostles suck Christ's blood through fistule or mass straws connected to Christ's umbilical. Sobering stuff.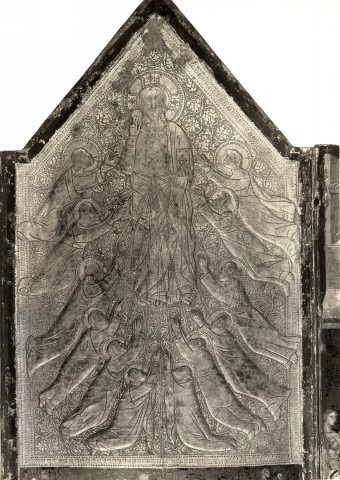 Aaargh it's already 5.00 am. Back to the grind. The pleasantest moment of the day has passed. Other examples of Christian cannibalism? Drbeachcombing AT yahoo DOT com Just three more days to go.