Posted by Beachcombing in : Beachcombed , trackback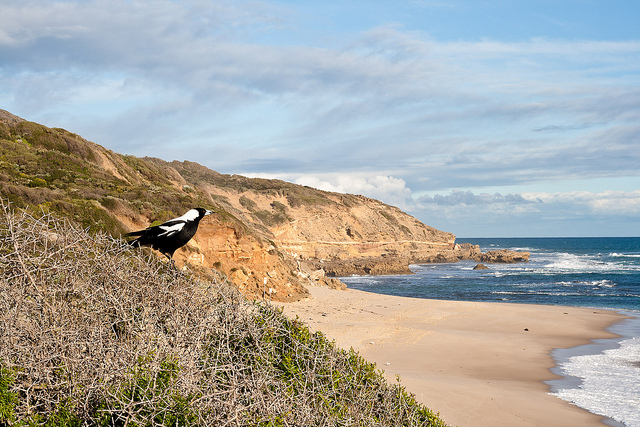 Dear Reader,
The Beachcombed post is normally the moment when Beachcombing takes pause. Today, however, there is simply no time. Mrs B is back, but until Easter there is no danger of things slackening. Perhaps by then we'll have an aupair?
So enjoy the following ten thousand best words from readers' emails from this month.
Huge apologies for unanswered emails. Beachcombing hopes to get to these as soon as term will allow. Many have not yet been opened…
Beach
Escaped Lions: Leslie writes in: This instance of an escaped lion only happen a year ago, so it's not as historical as the other fun instances. But it is still fun (if you can call escaped lion stories fun). It happened in Zanesville Ohio, not far from where I live. This guy owned a private zoo, and someone made a very unfortunate mistake . . . well, long story short there were so many animals that escaped that wildlife expert Jack Hanna said it was like "Noah's Ark wrecked in Zanesville." They had to shoot to kill, since Jack Hanna informed them tranquilized lions would only get angry and they are very good hunters in the dark. I found the story from the BBC to make it seem more international. Tacitus from Detritus writes on the same topic:  Zaneville is more or less the Battle of Somme regards escaped wild things.  Happened last year and if I recall rightly the low life owner of this mangey menagerie committed suicide after opening the cages.  Final toll more one sided than day one Somme:  18 tigers, 17 lions, 8 bears, three cougars, two wolves and a baboon who might reasonably be considered the brains of the outfit.  The Zanesville SWAT team got a lot of good stories to tell.' Invisible has four New York Times archive stories: (1), (2), (3) and (4).  Colleen, meanwhile, is thinking of the tragic figure of Harold Davidson. As she points out it is not an escaped lion story as such but a lion features prominently. Davidson had been sacked as a vicar for supposed dalliances with prostitutes. In his attempts to clear his name he went to eccentric ends. 'For the summer season in 1937 Davidson worked at Thompsons' Amusement Park in Skegness, where he was billed as "A modern Daniel in a lion's den". He would enter a cage with a lion called Freddie and a lioness called Toto, and talk for about ten minutes about the injustice he felt had been meted out to him. On 28 July, he was moving through his act when he accidentally tripped on the tail of the lioness. Presumably perceiving this as an attack, Freddie the lion attacked and mauled him. Renee Somer, the 16-year-old lion attendant, entered the cage and fought the lion back using a 3 ft whip and an iron bar. Davidson was taken to Skegness Cottage Hospital with a neck injury and broken collar-bone and lacerations on his upper body. The lion had mauled him at the neck leaving a gash behind his left ear.' Thanks Invisible, Colleen, Tacitus and Leslie!!
Irish Giants: MacMac writes in with this brilliant piece: The Irish Giant is an enigmatic character to be sure.  But the creator of the Giant, and the back story associated, would test the fancies of Munchhausen.  I can also address for you the fate of the body. I have researched for several years an Australian petrified giant displayed to the public of Sydney in May 1889.  He was known as the "Marble Man of Orange".  His creator was one Guiseppe F. Sala.  In tracing his exploits, I discovered that Sala under the pseudonym Salle was in fact one of the carvers of the original Cardiff Giant.  He was not the originator of that hoax, the honour of which belongs to George Hull, who intended to lampoon religious zealots faith in the literalness of the Biblical "there were giants in the earth".  Sala confessed his part in 1902, and Hull named him that year just prior to his own death. Sala was one of two stone carvers engaged in Chicago and kept on site with "buckets of beer" so that they wouldn't wander off for a drink and give the game away.  Having observed the success of the 1869 Cardiff Giant in gathering coin from the curious, Sala moved to Troy NY where gainful employ as a monumental sculptor (the Clock Tower in Buffalo NJ is adorned with his statues) soon gave way to a hoaxing of his own with a "petrified man" in New Hampshire.  I've traced his (and his sons) exploits through at least six more hoaxes, including the Irish Giant (see below) and the Australian Marble Man, and even a second Marble Man after debts forced the sale of the first. If you would indulge me, rather than re-write the episode, I've lifted from an earlier draft article of mine (with footnotes) not as yet having found a publisher.  I hope you find some amusement in the story. "Back in 1876, New York had been scandalised by the exhumation and abduction of the body of the recently deceased retail magnate Alexander T. Stewart.  While ransoms had been sought for return of the body, accusations levelled and rumours floated, the corpse had still not been found by 1879.  In August of that year, Guiseppe Sala put in a clandestine appearance before one Judge Hilton with a confession to a tale of treachery involving international grave robbing, petrifications and a New York femme fatale.[35] Sala claimed that towards the end of his time in Troy [1876], he had fallen in with a gang of three men and a woman of "rare beauty" and "notorious past", both banker and controller of the gang.  Sala had bragged to the woman of knowing the secret of petrifying bodies, seeming to imply he could turn old or fresh corpses to stone.  Soon Sala found himself discussing schemes of substituting petrifications for buried celebrities, or "resurrecting" bodies for a ransom.  For a sum, Sala then embarked with the gang for London with no less an intention than digging up the body of the infamous American traitor Benedict Arnold and ransoming the body.  The local police confounded their plans, and Sala with two members of the gang departed for Ireland.  Sala traveled there with another stone-cutter named Dye or Dyer, and another gang member named E. J. Ford, whose father had been Superintendent of the Poor back in Troy county.[36] An initial scheme once in Ireland was to disinter a statue to be secreted on the property of the Earl of Leitrim that would be exhibited as "the true St Patrick".  This idea quickly gave way to another equally audacious. In May 1876, Sala carved a limestone colossus at the coastal village of Green Isle, located about 10 miles north of Belfast and 2 miles from Carrickfargus.  The body was secreted away on a farm owned by an accomplice named Coleman located close to the Giant's Causeway.  In June, the figure was unearthed in County Antrim and claimed, to the great astonishment of the Irish who flocked to the site, as the petrified body of none less than the mythical Irish Giant, Finn MacCoul.  With due apologies to purists of the Feanna myth cycles, MacCoul will forever be mainly associated with the more populist legend involving the creation of the Giant's Causeway. This story goes that the geological feature was created by the hurling of rock's at a rival Scottish giant Fergus during a legendary feud.  With the close association by geography, the claimed petrified body was also known as the "Causeway Giant". [37] The giant was a sensation at first, and was attended by a throng of sightseers intent on viewing the 12 foot 2 inch [3.7 metres] high figure with the heroically non-petite 6 ft 6 inch [2 metres] chest, weighing in at over 2 ton (2.03 tonnes) and with six toes upon one foot.[38] The gang appeared not to have heard of the legends of an entire "petrified city" beneath the waves of Lough Neagh just a few miles south of their chosen location, or they could have swollen the petrified population.[39] Sala claimed that he departed Ireland at the end of May 1876 just before the "discovery".  After a successful exhibit in the area local to the find, the "Irish Giant" was taken by Dye or Dyer to Dublin, thence to Liverpool and Manchester with viewing at 6 pence per head [40].  An interest in the Giant was sold to a local entrepreneur named Kershaw, and the giant shipped to London.  The strangest item in left luggage history was occasionally reported upon in local papers through the years.  The Strand of 1895 claimed it had been abandoned by Dyer without Kershaw's knowledge, and ownership was disputed in the courts.  Sala's story instead was that suspicion had been aroused concerning the Giant's genuineness and the police had prevented further exhibition until this was resolved.  The Irish Giant's unfitting demise in the 1940s was noted recently in Fortean Times, which reported that the body—cleverly nicknamed "Patrick"—had apparently been used to fill a WWII bomb crater [see Fortean Times 217:72]. RIP Patrick the Causeway Giant. Sala went on to tell Judge Hilton that on the return to New York the gang soon plotted robbing A.T.Stewart's body from its vault. The idea developed over several more meetings almost up to the actual event, but when Sala demanded more money to play his part in the scheme, the lady banker cooled his involvement.[41] Sala's accusations against Ford and others soon quietened when he was paid a small stipend and travelled to Troy with detectives to point out accomplices.  On arrival there, Sala claimed the money was not sufficient to betray the culprits, fearing reprisals. Judge Hilton and his detectives lost patience, and the grave robbing tale eventually appeared to be little other than a false lead.[42] Stewart's remains were never recovered. [35] New York Times, 14 August 1879, p. 2 [36] New York Times, 15 August 1879, p. 5 [37] The Galveston Daily News, 2 January 1878, col G [38] The Strand Magazine, December 1895, pp. 646-647.  The Leeds Mercury,1 June 1876, p. 2. [39] See James Joyce, Ullyses.  It is an Irish superstition based on frequent discovery of petrified wood [known locally as "petrified potatoes"] along the shore.  See Buckland, W., 'On the Occurrence of Nodules [called Petrified Potatoes] found on the Shores of Lough Neagh in Ireland', Quarterly Journal of the Geological Society, 1846, v. 2, issue.1-2, pp. 103-104. [40] Liverpool Mercury, 8 July 1876; Fortean Times 215:75 [41] New York Times, 14 August 1879, p. 2 [42] New York Times, 15 August 1879, p. 5; Fanebust, W., The Missing Corpse: Grave Robbing a Gilded Age Tycoon, 2005.' We are in awe of Mac Mac!
Snakes and St Patrick: Karen writes in: In response to "Snakes, Fairies, and St. Patrick" wherein you were wondering about prechristian Irish mythology regarding snakes, this seems to be applicable. I say seems to be, because the author, A. V. Koltypin, did not give the reference on this page. However, since Fomorian lore is of Irish origin, if this quote is valid it must have come from Irish myth. Mr. Koltypin does mention that sources are in his book, apparently written in Russian.It mentions "holding an arm in a snake nest" a curious thing in a land without snakes.  "Truly, to fight against Fomorians was all the same to punch a wall by head, to hold an arm in a snake nest, or to substitute a face to flame." One more interesting note: here we might have the first source for the saying "It's like beating your head against a wall" which we all still recognize to this very day… Thanks Karen!
British Obsessing about WW2: KMH writes: Since the USA has engaged in politically difficult  conflicts since WWII, (Korea, Vietnam, Iraq, Afghanistan) the war has receded from the public consciousness. The only ones left who participated in it are now approaching their nineties. If the British had suffered through another period of hostilities in the 70 odd years since WWII it might also have had the same effect. The economic recoveries of Japan and Germany (and perhaps also Italy)  may have helped to redirect their political attention away from the war. And now China has entered into its economic boom era. Russia is still focusing on WWII perhaps because its communist leaders rejected help with economic recovery through the Marshall Plan. The large quantity of military aid to Russia in the war seems to have been forgotten about. To both forget and forgive can take quite a while, but  without learning lessons from history we are bound to repeat it. Battles from the US Civil War are still being re-enacted – a reflection of the traumatic effect of this war on the American  spirit.  Thanks as always KMH!
Humber Stone: Southern Man writes in with this extract from Colin Wilson's Poltergeist. A huge ancient stone called the Humber Stone, near my home town, Leicester, as similar legends associated with it. It is also known as the Hell, Holy and Host stone, the last two suggesting it was once used for ritual purposes. It is believed to have been washed down the valley of the River Soar by an ice-age glacier. At the time of writing (1981) the Leicester planning authorities are thinking of building a housing estate around the site of the stone, and the Old Humberstone Historical Society has been approached about the possibility of excavating it and superintending its removal. In the Leicester Mercury, Mrs J. Bailey of the Society is quoted as saying that the Society doesn't want to excavate because of what has happened to others. She speaks of a young man who placed a clock on top of the stone – and it promptly stopped; a clockmaker could find nothing mechanically wrong with it, but it still refused to start. Mrs Bailey had an interesting suggestion about moving the stone: 'Talk to it. I believe that if you told it that it would be removed to a safe place where no damage would come to it, there would be not trouble. I believe there would be disastrous results otherwise… The article mentions events that sound similar to the 'curse' on the Irish stone circles: in the nineteenth century, William Pochin of Barkby investigated the Humber Stone, and then had an accident with a firearm in which he blew off half his hand. The farmer who owned the land allowed his plough to break off parts of the stone in the eighteenth century; legend has it that he never again prospered and died in the workhouse. A curate who covered over the stone (it was almost totally buried in the ground in the early nineteenth century, as it is again today) was thrown from his gig shortly afterwards. Another issue of the Leicester Mercury specifically suggests that the stone is associated with 'supernatural' forces. A ten-year-old boy named Billingham startled his art teacher by drawing a creature with a goat's head, long curving horns, a man's body and cloven hoofs. He explained that it was a thing he often saw at the end of his bed. The house he lived in was close to the Humber Stone. The boy's mother subsequently decided to move from the house, alleging it was haunted; the people who took it over also moved within two months . Mrs Billingham said that she and her husband had once heard crying when the children were in bed; they went to investigate and found they were quietly reading. 'My husband and I saw a cat which jumped on our bed. We searched for it but couldn't find it. We never owned a cat. I felt I was never alone in that house'. In this case, the Humber Stone seems to affect several houses in the area. When they told their neighbours why they were moving, the neighbours described waking up in the middle of the night and seeing a monk in an attitude of prayer in their bedroom. Two exorcisms had been carried out in nearby houses. A few days later the Mercury followed up the earlier story. Mrs Billingham's parents still live in the area, and they contacted the reporter to report their own experience. On one occasion, they stayed in the house overnight, looking after the children while the Billinghams were away.  On the night in question we went to bed about 11 pm and fell asleep. However, I was roughly awakened, feeling that my life was being choked out of my body. Although I couldn't see anyone in the darkness, I suffered the terrible sensation of being strangled and could actually feel someone – something – exerting a vice-like grip around my throat , so much that I was forced back into the pillow. It was not a nightmare. I was fully awake, but unable to scream. I shook my husband from seemed a trance-like slumber. He immediately switched on the light, and although we couldn't see anyone in the room, the temperature had dropped considerably. I was unable to utter a word… [I don't know] whether it was because I am slightly psychic that the presence was drawn to me. I only know that I could sense evil in that house. Her husband, like Mrs Billingham's, never experienced anything unusual, but 'did witness the extremely disturbing effects on his wife, daughter and grandchild'. Thanks SM, particularly for the typing!!!

Dutch Mermaid: Trevor writes: In 1403 there a major dyke breach from the Zuiderzee leading to extensive flooding, 50 years after William V had awarded Edam civil privileges and the right to build a harbour, which led to a rapid increase in wealth but afaik no great problems with Haarlem. The first known reference to the mermaid is 200 years later on a gable stone on the old Purmer Gate in Edam, 60 years after Charles V had ordered the connection with the Zuiderzee to be dammed to prevent flooding, putting an end to Edam's maritime ambitions. So I figure her function is wistful, rather like pub signs of Queen Vic in post-imperial Britain. The Muiden mermaid also deals with shifting sands. Before Muiden was fortified and before the munitions factory it was presumably a small collection of filthy fishers' hovels with a toll house, and the rhyme she speaks to the fishermen after they've let her go is Muden sal Muden bliven, Muden sal nyet becliven = more or less There's always be a Muiden, Muiden will not endure. How poetic, the contradiction, say van Gouw & ter Lennep  None of this answers the question as to how a woman with the tail of a fish coped with clogs.' Thanks Trevor!
White Ladies: Invisible sets off the chase with what a very useful handlist: all hail Invisible! 'You ask: Any other white women ghosts?  Surely you do not want to open that particular can of ectoplasm? One could write a wholeseries of books on Ladies in White as they are ubiquitous in world ghost lore. Explanations?  No more than for any other kind of ghost.Take your pick from some of the following options: 1)      The nun (either walled up for sexual dalliances or as a memory of the Dissolution of the Monasteries.) I've always thought that some of these "nun" ghosts were simply medieval women in their habitual wimples/coifs read by romantic 19th century witnesses as religious garb. While some nun ghosts do appear in medieval literature (usually as souls requesting prayers to spring them from Purgatory), they are primarily a post-Reformation vision, with their heyday in the 19th century. Think The Nun of Borley, with her planchette-driven saga of illicit love and bones in the basement.   2)      Murder victims, usually aristocratic ladies or servant girls seduced and abandoned 3)      The ghostly bride, either left at the altar or dying on her wedding day. 4)      Willow-the-wisps/Swamp gas. There are tales from the Gettysburg battlefield (many from soon after the battle) about human-shaped, luminous apparitions. It has been suggested that these were the methane of decomposition rising from shallow graves. 5)      Earthquake lights in a portal area interpreted as human figures (See Michael Persinger) 6)      Apparitions of the Virgin Mary 7)      "Stone tape" recordings of Druid priestesses or Vestal virgins 8)      A "nymph" "recorded" in a "field" of water (See T.C. Lethbridge in Ghost and Ghoul) 9)      Something to do with the custom of burying the newly baptised in their chrism robes. 10)  Echoes of the Burial in Woolen Act—the dead were shrouded in white/whitish cloth, so their ghosts must return in white as well. White was a preferred burial garb color for women and children from the 17th century (and possibly earlier) through the 1920s, perhaps because women were often buried in their (white) nightclothes and young childrens' clothes were primarily white, signifying innocence. Look at a collection of post-mortem photographs or portrait miniatures for confirmation. In many parts of Asia, white is the mourning/funeral color and white-clad ghosts are the rule rather than the exception. The Philippine Islands have a particularly rich tradition of vampiric white lady ghosts. 11)  A reflection of the pallor of death  My question is: if witnesses see a veiled woman in white, what factors determine whether that apparition is interpreted as a classic ghostly woman in white, a ghost bride, a ghostly nun, or the Virgin Mary? Women in white are often seen as an omen of death, such as the White Lady of Falkenstein or the Hohenzollern White Lady.   The Habsburgs also have a White Lady who appears at Schoenbrunn Palace. The idea of White Ladies as an omen of death naturally leads us to the famous Australian "White Ladies" funeral directors. Here's a useful overview of some US White Lady legends.   One of the more fascinating ghosts in this category is that of Lady Hoby, who appears with a black face and white clothing, like a photographic negative.    Oh and a white lady meets the fairy tree!  Blanching in horror…. Radko meanwhile comes in with a Czech version (just so no one is tempted to get parochial here) 'Hi Dr Beach, After reading your last entry about the white women ghosts I thought I'd share a legend from my home town, Cesky Krumlov.  The legend states that the white lady disappeared and never appeared again but there are numerous reports of sightings to this day. My former neighbour who is a skeptic in all things supernatural swears that when working in the castle he saw the white lady also. I'm bigger skeptic than him and believe he was hallucinating. RadkoTale of the White LadyPerchta Rosenberg, graceful, lovely daughter of Jindrich II. Rosenberg, spent a happy childhood on his father's castle in Cesky Krumlov. When she grew up, the daughter of the powerful lord had many suitors. Her father married her off against her will for John of Lichtenstein, although noble lord and powerful, yet very rough and rude, who had recently widowed. Fine, gentle Perchta's life by his side was full of slights and suffering. In the castle of Lord of Lichtenstein lived mother and sister of his deceased wife. They persecuted and harrased Lady Perchta whenever they could. Slandered her to her husband, imposing hard work on her, having no kind words for her. Her marriage has become her hell from which there was no way out. In vain she prayed for her husband's heart soften, in vain she wrote desperate letters to his brother: "Deliver me from these evil people, and thou shalt have merit, as you deliver the soul from purgatory." She had no help, because the manners of the day did not allow a woman to leave her husband, even if he treated her the worst way. Only the man's death broke the bars of her prison. Happy to return to the paternal castle, there she was the good spirit and its kind patron of all that suffered. Experienced grief wrote her face indelible features of suffering and banished forever laughter from her cheeks . Serious, thin, prematurely faded, bearing gold, wavy hair in white veil, she passed through halls and courtyards of the castle, overseeing her brother's estates. Death, that she met here in 1476 in the forty-ninth year of her life was a painful blow to both Rosenberg Lords, but also the poor all over the wide region. They never stopped weeping for her and soon they saw her in their dreams. White Lady, as she was called, appeared at the castle in Czech Krumlov, in Rožmberk and the other Rosenberg castles in white, flowing dress, with keys at her belt passing through corridors, the halls toward future events. Her smile was a sign of coming happy times.She had the black gloves and a face covered with sadness if bad luck or death was approaching. White Lady watched over children of her relatives and protected them from all evil. When nannies fell asleep from tiredness own babies in his arms, cradled and soothed them. Nannies who knew her, she in no way interfered with in this behavior. Great care the white lady gave especially to the last descendant of his family Peter Wok. Once, when nannies fell asleep again, came to the cradle and caressed with little Peter so he wouldn't cry. Among the  nannies was one, which only recently came to the castle and did not know anything about the White Lady. She woke up and saw the baby Peter in the hands of a stranger, an unknown lady and snapped at her: "How dare you, take your hands of small baby Peter? What is that baby to you?" She wanted to take the child from the white lady, but she held it closer and she replied angrily: "That I care about this child because it is my family. How dare you question me?" She turned to the maids that woke up with the noise and rebuked them: "Why are not doing their duties, as is right and proper? From now keep yourselves in charge of the child!" She went to the nurse and she said to her: "Look after the child, as required. Once he grows up tell him how much I loved him. And show him the place through which I approached to his cradle and walked away again." When these words were spoken she bent over the cradle, the baby smiled, she kissed him and then disappeared in the wall, turning in a light, white cloud. Since then she hasn't appeared in the castle. When Peter Wok came and heard the message from the White Lady, he had the wall, in which she disappeared torn down and allegedly found in those places a great treasure. Here's a link to the Cesky Krumlov castle website with the story in Czech and there are couple of pictures of Lady Perchta and one picture of Petr Vok, the baby mentioned in the story, though he is all grown up in the pic. I should also mention that despite him allegedly finding the big treasure according to the story he bankrupted the Krumlov Rosenberg estates.' Thanks Invisible and thanks Radko!!
Patrick and Confusion: Jonathan Jarret from a Corner writes in with a new Patrician theory from a Cambridge scholar. 'Roy Flechner's argument more or less requires on an early fifth-century floruit for Patrick. The Life of St Germanus appears to show a Roman civil hierarchy functioning as late as 429, and London was still defensible around 457 if the Anglo-Saxon Chronicle's entry for that year can be trusted (which is hard, given the path that any such date must have had to written record even in the Chronicle's obscure sources), but how much longer could a decurionate have persisted? Who on earth would have been *taking* the taxes they were supposed to raise, and for what? There is some case for the structures of government hanging on longest in the north-west of England, though, where Carlisle seems still to have had a bishop as late as the 630s, so those who see Patrick as a Strathclyder might line up with Roy anyway… All so much conjecture, of course, given what you rightly say about the sources, but it ties up with several of your regular topics so I thought it was worth pointing out to you!' Thanks Jonathan!
Invisible Libraries in Computer Games: Wade writes: I'm not sure who started including books within video games, but from its beginning World of Warcraft, like Skyrim, has had books scattered throughout the game, most dealing with WoW lore. Someone should be able to identify the Ur-game that started this. I looked online, but had no luck. Here though some real experts step in. Howard writes: It never occurred to me that your "Invisible Libraries" series might include videogames/computer games. I'm not sure where you draw the line, but I'd draw your attention to The Sims 3 suite of games. Now, The Sims 3 is the largest-selling computer game franchise in history, but most players tend to be adolescent girls, so I wouldn't be surprised if you're not familiar with it. The library in The Sims 3 is a true invisible library, in that you can't actually read the books, but your characters and the non-playing, in-game characters can. Here's a partial list of books that characters can read in-game. It's in an ugly table format, and I can't easily copy it into an email. Many of the book titles contain in-jokes and pop-culture references. For example, Grant Rodiek, Point Farmer, is a reference to the lead software developer for the series. Game of Thorns is a reference to Game of Thrones. For "Jimmy Sprocket" read "Harry Potter." And so on. I believe there's a TV Tropes article about this, but I know better than to look that up. Unlike most other invisible libraries I've seen, The Sims 3 also includes cookbooks, how-to and self-help books, sheet music, and other books which actually help your in-game character achieve higher skills. Progressing in the game actually requires reading books, either to gain skills or simply to keep your character entertained enough that they don't become depressed and pee on themselves. Also, your in-game character can learn "writing skill," and create new books that you can add to the invisible library. If your character sells these to the bookstore, you can subsequently find NPCs reading the books you've written. On the subject of literary invisible libraries, I don't believe you've mentioned The Book of Hali, (an ancient disquisition on soul, mind, and body, and the clear inspiration for the Necronomicon) which appears in several tales by Ambrose Bierce, got namechecked by Dunsany, Chambers, Lovecraft, et al, and is consistently ignored by the legions of Lovecraft scholars who seem to have sprung up like eldritch, rugose mushrooms in the last few years. Tony also adds an angle to this: Having readable books in-game is actually a fairly well established mechanism for establishing the 'lore' of a gameworld in computer role playing games (cRPGs). It has the advantage of allowing players who are interested in such things to read the neato backstory, and allows the players who want to just hack at goblins to get on with business. Here is a list from Baldur's Gate (BioWare, 1998) the books labelled 'History' were all readable: Here is the list from Morrowind (Bethesda, 2003)… Morrowind was installment 3 in the Elder Scrolls series, of which Skyrim is V.  I'm not sure what the first game to have used in-game literature would have been. If you get too deep into the '80s, storage limitations made what could be put on disk fairly limited. When a game had a more text than could be packaged in software, a separate manual would be published and when some event happened, the player would be instructed to "Read paragraph 27″. A good example is Wasteland (Interplay, 1988). Apparently at least one book item in that game triggered a direction to read a specific paragraph. I suspect Might and Magic IV (New World Computing, 1993) would have had in-game readable lore (probably packaged as scrolls rather than books though), but I haven't been able to find a list of non-combat items for that game. And Ultima probably had them by Ultima VII (Origin, 1990), but same problem. (Not that I've devoted ton's of time to looking for item lists for cRPGs that were published two decades ago… they're probably out there somewhere) There's probably an interesting phylogenic tree of the cRPGs that could be drawn, but I don't think I could get funding for it.

' SY finally notes: I was thinking how many strategy games – this moves beyond invisible libraries – actually include rule books as 'trading guides' etc in the box. The most dramatic example of this was the novella The Dark Wheel, included in that hoary old classic Elite.' Thanks to Howard, Tony, SY and Wade!!
Churchill and Waterloo: Wade did a lot of the necessary spade work here, though as he notes still no real sources. First website Wade links has: 'On January 15, 1965 Churchill suffered another stroke — a severe cerebral thrombosis — that left him gravely ill. He died nine days later on January 24, 1965, 70 years to the day of his father's death. His body lay in State in Westminster Hall for three days and a state funeral service was held at St Paul's Cathedral. This was the first state funeral for a commoner since that of Field Marshal Lord Roberts of Kandahar in 1914. It was Churchill's wish that, were de Gaulle to outlive him, his (Churchill's) funeral procession should pass through Waterloo Station. As his coffin passed down the Thames on a boat, the cranes of London's docklands bowed in salute. At Churchill's request, he was buried in the family plot at Saint Martin's Churchyard, Bladon, near Woodstock, Oxfordshire, England.' Beach loves the ideas of the cranes of London bowing to their dead master. And another site that is sceptical. Beach can't help but thinking someone with a good knowledge of British railways could kill this legend – not that we would want to, of course: As his coffin passed down the Thames on the Havengore, the cranes of London's docklands bowed in salute. The Royal Artillery fired a 19-gun salute (as head of government), and the RAF staged a fly-by of sixteen English Electric Lightning fighters. The state funeral was the largest gathering of dignitaries in Britain as representatives from over 100 countries attended, including French President Charles de Gaulle, Canadian Prime Minister Lester Pearson, Prime Minister of Rhodesia Ian Smith, other heads of state and government, and members of royalty. It also saw the largest assemblage of statesmen in the world until the funeral of Pope John Paul II in 2005.  It has been suggested it was Churchill's wish that, were de Gaulle to outlive him, his (Churchill's) funeral procession should pass through Waterloo Station. This is complete myth. Though President de Gaulle did attend the service and the coffin departed for Bladon from Waterloo Station, there is absolutely no connection. In fact, Churchill did not plan his own funeral as commonly believed; he made a few suggestions, but there was a private committee which made the plans, and he was not on it.' FP writes in 'Hello, After reading your recent post  "Churchill, De Gaulle and Waterloo" and particularly the line that a railway expert could kill the myth, I thought I would write in with a comment. At first sight, railway geography would seem to support the myth.  To get from London to Bladon, Waterloo would not be your first choice of station.  The obvious departure station would be Paddington, from which a train can get to central Oxfordshire very directly.  However, if the organisers definitely wanted to include a journey down the Thames, the problem is that Paddington is a long way from the river: it would be a case of a road procession from St Pauls to Tower Hill, a barge from there to the West End followed by a second road procession through Mayfair and Bayswater.  Waterloo is not only almost on the riverbank, but there is a fairly direct rail route from there to Reading, where the train can join the main line from Paddington and on to Oxfordshire. Moreover, for obvious reasons the train was hauled by the locomotive "Winston Churchill".  Although the railways were nationalised in 1947, in England and Wales the former railway companies had survived as largely-autonomous "Regions" within British Railways.  "Winston Churchill" was built by the Southern Railway, and in 1965 (although only a few months from withdrawal) was based at Salisbury, on the Southern Region's lines out of Waterloo.  It is probably safe to say that at that time there were no loco crew at all on British Rail who were qualified both to drive "Winston Churchill" and to drive trains from Paddington to Reading; on the other hand almost all Waterloo-Reading line steam crews would have been able to handle the engine.  It is also likely that special work would have been needed to make sure that a Southern Region engine would even have been able to run on the Paddington-Reading line safely.  In other words, using Waterloo solved two issues: how to get the procession from boat to train easily, and also how to ensure the right engine could be used on the train with minimal special effort. I hope the above is helpful to you.  On balance, I think it is highly unlikely that the use of Waterloo was purely to annoy De Gaulle – although I can imagine that when it became apparent that Waterloo would be the most straightforward terminus to use, it would have raised a few wry smiles on the planning committee!' Thanks FP and Thanks Wade!!!
Romani in Eleventh Century England: Karen writes in: Phoenicians were traders for tin, and travelled to many countries. Perhaps they also traded in slaves. Celts were known to hire themselves out as mercenary warriors at times. Even to distant lands. (Galatia was a settlement of Celts, and although these were probably not from Britain, certainly it shows that mercenaries could and did go far afield for opportunity.) Warriors are known to take slaves as booty. There is no reason to think that Celtic people had no slaves from other countries. There were soldiers in England from many areas of the Roman world. Higher ranking officers sometimes had slaves, or brought wives. Royalty, especially, was known to have slaves, and often a taste for exotic ones. Also English royals did marry royals from Europe. In those days, DNA tests did not exist, so it would be impossible for a king or prince or lord to tell if a baby was really his, especially if he were Spanish, Portuguese or a swarthy Eastern European himself. The era of the gravesite is a time marked by wars and pestilences, with rough knights hardly more than terrorists of the peasants in Europe. In such confusing times, who knows who was brought to England or by whom? This Romani DNA, while found in a gravesite from 950 or 1000, could have been passed down for many many generations in England, and indeed may still be in some small population of very "white" English persons.' thanks Karen!!
Somehow Still Walking: Ricardo sends this in from Escaping the Bonds of Earth The Fifties and the Sixties by Ben Evans "Aboard Voskhod 1, four years later, he would sit shoulder-to-shoulder with two men from very different backgrounds. Neither Konstantin Feoktistov nor Boris Yegorov possessed test-piloting credentials, but had established themselves as experts in the fields of physical science and medicine. Feoktistov, indeed, was lucky to be alive at all. Born on 7 February 1926 in the south-western Russian city of Voronezh, close to Ukraine, he was caught up in the Great Patriotic War shortly after the defeat at the Battle of Moscow. Amidst the retreating remnants of the Red Army, his mother gathered her belongings and, with the young Feoktistov, joined the steady stream of refugees fleeing eastwards. At a village where they stopped to rest, Feoktistov met a group of Red Army soldiers, one of whom remembered him trying to enlist a short time earlier and offered to make him a scout. In early July 1942, Feoktistov provided his first information to his superiors; information which earned him a commendation from his commanding officer. Then, walking the streets of Nazi-occupied Voronezh, he was stopped by a patrol, marched around the city and ordered to stop near a pit. Shortly afterwards, Feoktistov felt a sharp pain close to his chin, as a bullet grazed his throat, after which his legs caved in and he toppled face-first into the pit. The Nazis, thinking him dead, left. Feoktistov waited until nightfall, crawled out of the pit and returned home. In later life, a scar on his neck and the proudly-worn medal `For Victory Over Nazi Germany' would be his mementoes of the day – and night – when `Kostya's' luck held out." Thanks Ricardo!!
Stalin Suffering the Children: Wade writes in with this youtube link to an interview with the elderly Gelya (she made it!: go to 4.50). Merv writes, meanwhile,  'Geyla survived into adulthood well into her seventies. (?) She died in 2004 during a trip to Turkey. You can find more information here, you need to do google translate from Dutch.' Tacitus from Detritus includes this photograph for tyrants with children.Thanks Tacitus, Wade and Merv!!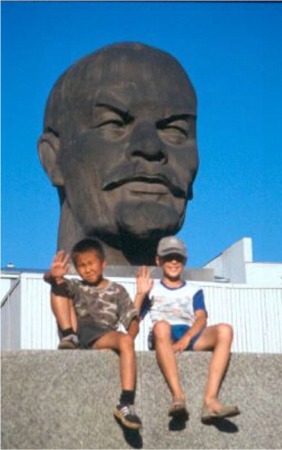 Procopius: Michael Z, a grand old partisan has written in with this objection: 'DB, why can't Brittia be Ireland?  Ireland is indeed a major island, close in size to Britain.  Not to be overlooked is that the term Great Britain was coined to include Ireland as part of (greater) Britain. Also, if Thule is Greenland, then an estimate of it being ten times larger than Britain is about right (excluding the northernmost part, too cold for the Romans to have accessed).' Beach would take the point about Thule, though had the Romans got that far to the north? But with Brittia, Brittia seems to be on the wrong side of Britain. However, it is interesting that Procopius does not mention Ireland, something that had appeared in every classical guide for the previous seven hundred years (though with different names).' Thanks as always Michael!
Fairies and Vegetation: Invisible very kindly sends in fragments from a chapter of Katherine Briggs entitled 'Forgotten Gods and Nature Spirits'. Beach is not particularly struck by any connection between these nature spirits and vegetation. They seem more the personification of certain forces in nature: particularly unpleasant and dangerous ones. However the Gwyllion and the goats come close to the idea of assistance in livestock terms and the final tale, dating from 1900 (?), might fit into the idea of a connection between a fairy and growth? 'The nature spirits are the rarest of all the fairies in these islands and yet traces of them can be found in many places. The Calleach Bheur, the Blue Hag of the Highlands, appears to be the personified spirit of Winter. She herds the deer, and fights Spring with her staff, with which she freezes the ground. When at length Spring comes, she throws her staff under a holly tree under which green grass never grows. It is the Cally Berry in Ulster who is in perpetual conflict with Fionn and his followers. Black Annis of the Dane Hills of Leicestershire is a hag-like creature of the same kind. Her name is said to be derived from Anu or Danu, the Celtic goddess, mother of the Tuatha de Danu. In Wales, the Old Woman of the Mountain leads travellers astray. She is one of the Gwyllion, the hill fairies of Wales. They are friends of the goats, as the Cailleach Bheur is of the deer. Occasionally they come down from the mountain and enter human houses, where they must be hospitably entertained. A gentler and more benevolent mountain spirit is the Ghille Dubh of the Gairloch district. He was seen in the second half of the eighteenth century dressed in leaves and moss. He looked after lost children and led them home. In spite of his kindness five lairds of the Mackenzies set out to shoot him. Fortunately, they found no trace of him. A more excusable attempt was to poison the Each Uisge, who lived in Loch na Beiste in the Gairloch district by putting hot lime into the water. In this they did not seem to succeed as he was seen again in 1884…. In Germany there are spirits which guard the cornfields; the only trace of such a belief which I have found in Britain is in a tale told to me in 1959 by Jeannie Tobertson, the folk-singer who is one of the travelling people of Aberdeenshire. It was told her by her grandmother as a personal experience. Mrs Robertson's grandmother, when she was a girl of fifteen, had, like the other girls of her family, a pony of her own. Hers was a little beauty, of whom she was very fond, and she looked after it very carefully. This particular year there was a poor harvest, and the farmers were unwilling to part with their grain, even for money. The girl was determined that her pony should not want, even if she had to steal for it. One night they camped near a fine field. Where the corn was standing in shocks, ready to be led. That night, after the rest of the camp was asleep, she stole out and went to the field. It was a bright moonlight night, as clear as day. She stooped to pick up a sheaf, and something moved beside her. She glanced aside, and saw a wee, wee woman, as big a year-old child. The little creature did not seem to notice her, but jumped on to one of the sheaves, and leapt from shock to shock. The girl drew back. Though her horse starved, she felt she could not steal from that field. Step by step she crept away, and still the little woman leapt from sheaf to sheaf. So they girl went back empty handed.' Pam adds 'Also, I've been poking around (in a rather distracted manner, I admit) regarding the subject of nature spirits, as discussed in your blog of March 16.  If Evan-Wentz is to be believed, the idea that fairies help in the growth of plants is a Neo-Platonic one and goes back to at least the 16th century (if I'm remembering correctly!).  Which suggests to me that it was probably a belief amongst the scholarly occultists rather than something the local cunning man or woman might adhere to.  (Then again, who knows?)  (I believe there was also some reference to this Neo-Platonic idea in Paul Devereux's Fairy Paths, but he may have gotten it from Evan-Wentz as well.) I've been meaning to copy out the passage(s) from Celtic Faith (& etc.) for a week and a half, but things are rather chaotic on my home front as well.  I'll try to get to it soonish.  (Any excuse to comb through the fairy lore, et al., is welcome.)' Thanks Pam and thanks Invisible!!
Japanese Torpedo Boats: First Ricardo writes in with this superlative site on the war of 1904-1905. Then Mike Dash with some background information. 'Back in the 1980s I had cause to investigate some of these rumours for a study of the ways that the "moral influence" of the torpedo and the submarine affected naval strategy prior to the Great War. As a result I have a file which reveals the following: One can certainly say that the Russians were not simply misled by sightings of Hull fishing trawlers – they reported being tracked or attacked by both Japanese torpedo boats and Japanese submarines (which in 1905 were even less seaworthy than TBs) off the coast of Denmark, and again in the Mediterranean and off the coast of Sumatra. There were also reports of minelayers and even lights in the sky that were interpreted as Japanese balloons seen scouting at night – early UFO reports, if you will, which tie in well with a number of contemporary "airship scares" across the world. Prior to the disastrous Dogger Bank incident, in consequence, the Russians had already opened fire on French, German, Swedish and Norwegian merchantmen in the Baltic – the only difference in these cases was that they missed. The Russians put several men ashore at Vigo to give their side of the Dogger Bank story to the outraged British (it did not help that the incident had occurred on the 99th anniversary of Trafalgar). These men proceeded to Paris where an international court of enquiry was convened. Their leader, Captain Klado, stuck firmly to their story and argued that if no torpedo boats had in fact been present, lookouts on five different ships must have been simultaneously struck by identical hallucinations. To be fair to the Russians, there was one way in which Japanese torpedo boats might have operated in the North Sea without access to friendly ports: a class of warship known as the torpedo boat carrier, which carried very small TBs on deck. The British had one such ship called HMS Vulcan, which carried six small TBs and could winch them out and launch them as required. The French had a similar ship called the Foudre. The Japanese didn't, but perhaps it didn't seem impossible that they could have adapted a ship to carry out this task – by 1905 they had already proved themselves surpassingly competent at everything else. To be even more fair, the underwater threat from torpedoes was very much an unknown at this point. The Japanese were equally jumpy, and fired wildly at suspected Russian submarines off Port Arthur in May 1904. And I should close by pointing out that poor old Rozhestvensky's men were not simply making these demons up from nothing. The scare was actually set in motion by a useless Tsarist agent by the name of Captain Hartling, who was sent to Copenhagen with 300,000 roubles and 540,000 French francs to spend on acquiring intelligence. Some of this money was disbursed on paying locals to report sightings of anything suspicious, and one is tempted to suspect Hartling and his hapless Danish coast-watchers felt a certain pressure to justify the disbursement of this remarkable budget. At any rate, the captain began to wire back alarmist reports of sightings and of Japanese plans to attack with submarines, torpedo boats and mines to Russia daily. These were forwarded to St Petersburg without being checked. What happened in the North Sea seems to have been men giving shape to imagined demons – but the imagination was Hartling's, not their own.' Then Tacitus from Detritus of Empire has this comment. 'A partial analog to the Japanese torpedo boats in the north sea might be found about ten years later. In the panic stricken days of August 1914 rumors were rampant regards the tens of thousands of Russian soldiers who were landing in Scotland and boarding trains for London.  Supposedly they were going to shore up the collapsing Allied front in Belgium.  Lots of folks believed this, and even the Germans were a little concerned.  As to how the hopelessly inefficient Russian military managed to marshall these redoubtable legions through Murmansk or Archangel in such a short time, well, nobody cared. But perhaps the North Sea contains some interdimensional transit portal?' Thanks Tacitus, Mike and Ricardo!!!
Fairy Sighting: Fey writes: 'The question of fairies, belief and fairy experts is a fascinating one. Let me give some examples. There are out and out believers: e.g. Signe Pike and Eddie Lenihan. They are not scholars and can get away with it. Janet Bord author of Fairies: Real Encounters with Little People is a serious type and I suspect that she believes. 'My personal view is that traditional fairy lore had developed from various stimuli, namely belief in nature spirits, primitive races, pagan gods and the spirits of the dead. Personal sightings, on the other hand, could be the results of imagination, fabrication, or the externalisation of unconscious archetypes. If these were the only explanations, then none of the Little People seen were objectively real. Can this be true? I honestly do not know, and I am not going to pretend that I do, but if I were to allow myself a flight of fancy, I would speculate that some of the Little People might be real, and that they live in another world which exists parallel to ours.' Katharine Briggs says in some place – can't find it! – that the Cottingley Fairies don't seem real to her because they look too much what Edwardian Fairies should look like. Does this not imply a certain patience that fairies can exist? Perhaps, perhaps not. Or what about this from Welsh scholar Robin Gwyndaf? 'Once upon a time there was a boy who lived on a farm, high in the hills of north Wales. Occasionally when he was not needed to help with the housework or on the farm, or when he just felt like wandering over his 'country estate', he would leave the farm yard, walk along Cae Bach (the little field) until he came to Y Giat Goch (the red gate. Once through this he was right in the centre of a circular piece of land about ten yards in diameter . The grass there was always green – unusually green – and always fine and even, like velvet. There the young lad would sit for hours and dream his time away. Nowhere would he be happier than in that green circle of land near the red gate, because there the fairies would come and take him with them on a long journey, over the Foel Goch hill, Llangwm village nearby, and the Berwyn mountains, to a wonderful land of beauty and plenty, sweet music and dance. The author of this essay was that yong boy! I mention my childhood recollection not to emphasise the power of imagination, but to point out that the belief in the fairies persisted in Wales into the late forties and early fifties of this century.' This surely implies belief in a scholar?' Thanks Fey!
Breathing out Last Breath: Invisible writes: 'On the subject of last breaths, behold! the Last Breath of Thomas Edison, the Wizard of Menlo Park.  On the subject of breath as power, of course, there is Genesis 2:7 for the ultimate breath transfer. And John 20:19-23 When it was evening on that day, the first day of the week, and the doors of the house where the disciples had met were locked for fear of the Jews, Jesus came and stood among them and said, "Peace be with you." After he said this, he showed them his hands and his side. Then the disciples rejoiced when they saw the Lord. Jesus said to them again, "Peace be with you. As the Father has sent me, so I send you." When he had said this, he breathed on them and said to them, "Receive the Holy Spirit. If you forgive the sins of any, they are forgiven them; if you retain the sins of any, they are retained." There is also a tradition among watchers at the deathbeds of Victorians and saints to catch the "last tear" of the dying. I think I remember this detail from the life of St. Therese of Lisieux. There is a medical explanation for this last tear, which, given my unsettled files, escapes me, but it was common practice to wipe the tear with a piece of linen and preserve it in a crystal vial/reliquary. Mere sentiment or collection of a powerful primary relic? I suppose the same spirit motivated secret royalists to dip handkerchiefs into the blood of King Louis at the guillotine. One wonders which has more power: breath or blood? Obviously breath was considered more ephemeral or the witch could have breathed into a quickly sealed container instead of into her successor.' Thanks Invisible!
Pulling Things Out of Rivers: First is Louis with some corrections for the tank story. 'Actually BT tanks were notorious for their thin armor, which became very clear during the Winter War and the Nomohan incident and which prompted the Red Army to change to the T34 faster then previously scheduled. And, the tank was probably on its way to the Neva Bridgehead, on a pontoon, during a relief offensive for Leningrad, as can be read in this English language website:  Second is Tacitus from Detritus: Here is a link to one of my favorite river finds.  An early confederate submarine of which no reliable record has ever been produced.  Dredged up by accident in 1878.  Technically found in a bayou coming off of Lake Ponchartain, but clearly designed for use against an impending Union attack on New Orleans.  Even the thought of entering the treacherous muddy waters of the Mississippi in this glorified tin can alarms me! Then Jakub: 'How about the opposite: pulling boats out of the ground? This happened a few years ago not far south from Warsaw, Poland. In a pond in an apple orchard a 500-year old ship was found and dug out: a 34m-long grain-punt. 500 years earlier Vistula, which is notorious for changing its course (and thus a most unsuitable container for long-lost artefacts), flowed through what is now the apple orchard on the border of a place called Czersk – once the capital of an entire province, dwindled into a tiny village once the river that gave it its prosperity decided to pack up and move a few miles eastward, leaving boats like this one in the middle of a sandy plain  (link in Polish). Next is Invisible: My personal favourite [creepy warning!]: I visited the Steamboat Arabia museum a couple of years ago. The amount of organic materials – leather, cloth, foodstuffs – that survived is simply astounding. Apparently the sites of several other wrecked steamboats buried by the shifting river are known and await excavation. The remarkable thing about the Arabia excavation and museum is that it was done entirely without public funds – the Hawley family (with friends and supporters) paid for the arduous, large-scale excavation, the conservation of the artifacts, and the museum out of their own pockets. The book The Treasures of the Steamboat Arabia by David Hawley gives a step-by-step account of the difficulties involved in getting the steamboat and its cargo out of the tons of mud that covered it and includes color photos of many artifacts. An extraordinary story.' Some great stuff from Jim W here. 'Similar to the Arabia steamboat recovery was  the USS Cairo sunk in the Yazoo River during the Vicksburg Siege of the US Civil War.  Found by old-style geophysics (magnetic dip needle) nearly intact but broken in half during recovery.  Massively displayed in National Military Park as half original and half reconstructed.  Museum contains quantities of personal and military gear recovered in very good state of preservation. On the other side, the CSS Arkansas  is still buried under a mainline levee near Sunrise, LA.  She was badly damaged during the Vicksburg Siege and escaped downriver to her coup de gras at Baton Rouge. Steamer Desoto discovered under a bean field near Missouri River, IA, again by 1960s vintage geophysics (flux-gate magnetometer).  Excavated and on display with large quantity of personal and trade goods.  Carried supplies and equipment to Montana gold rush before snagged. Meandering, large-flow, high sediment rivers like the Mississippi/Missouri system do this kind of thing as a matter of course, generally leaving the wrecks hundreds of yards to miles from the present courses in old meanders. Reference the Mississippi Confederate submarine:  The Grand Gulf State Park Museum, Port Gibson, MS has (or had several years ago) a submersible home-built from an old boiler that was supposedly used for bootlegging from Louisiana to Mississippi back in the good/bad old days of Prohibition.' Norman writes: Haven't had any luck tracking an image of it down yet (still working on it), but I remember once seeing a crucifix in a museum in New Brunswick (Canada) that had been recovered from a river. It was made of bone (or maybe ivory, I misremember), and was of the type that missionaries would give out to the local Indians (in this case either Mi'kmaq or Maliseet). The cool thing about it was that the wrists and ankles of the figure, where they were attached to the cross, had been scraped so thin that they had nearly snapped off. Archaeologists conjectured that the natives had scraped thin shavings of the figurine into a broth which would then be fed to sick people – apparently a conflation of religion and magic, or perhaps a misunderstood interpretation of the old "this is my body…" routine that the indians took literally.' thanks Norman!! Thanks Norman, Louis, Jim, Tacitus, Invisibile and Jakub!!
Earliest Roman Ghost in Britain: Invisible writes in From More Ghosts & Legends of the Wiltshire Countryside, Kathleen E.E. Wiltshire, p. 48 Many people believe a Roman Centurian is sometimes seen riding along the Roman road at Bulkington, near Poulshot. He is said to be wearing a full red or crimson cloak, which streams from his shoulders as he gallops alone. (Collected at Hilmarton Women's Institute, November, 1975) p. 156-7 A very strange story is told of a gentleman who lived in the Salisbury disrict, but at the time was engaged in excavations of a late Bronze Age field near Bournemouth. he was returning home one evening, and had reached a spot near the Roman road, between Sixpenny Handley and Cranbourne Chase, just before the Wiltshire border. He saw in the distance a horse-man, going in the same direction as himself, and as they came nearer he was surprised to see that, though a beautiful animal, with flowing mane and tail, the horse had neither bridle nor saddle. Its rider seemed chiefly clad in a long cloak, his arms seemed to be bare, and he was waving some armament over his head in a threatening manner. He kept up with the car for about a hundred yards, then suddenly vanished. The next day the archeologist drove along the road again and found the spot where the rider had disappeared was a low round barrow which he had not noticed before. He looked for some object, such a bush, which he might have mistaken for this man, and found nothing. A friend of his who lived near Sixpenny Handley asked a number of people int eh district if anyone had seen such a ghost, and an old shepherd had said, "Do you mean the man on the horse that comes out of the opening in the pine-wood?" The gentleman said he had no doubt that the pre-historic rider, with his horse, lies buried in the "low, round barrow."  Kings Barrow, two hundred yards north of Boreham, near West Wood and East Kennet, is one of the largest in Wiltshire. It is 206 feet in length, 56 feet in width, and 15 feet in height. It was opened in 1800, when two human skeletons, the horns of a stag, the tusks of a boar, and fragments of pottery were found. p. 158' Thanks Invisible!!!
A happy April to all who have got this far!
B