Author: Beach Combing | in : Contemporary, Modern , trackback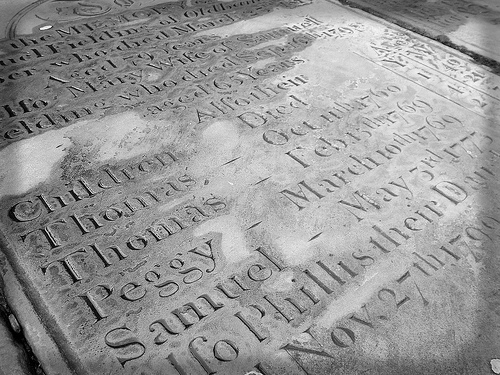 A very delicate subject this, but one that Beach couldn't get out of his head having spoken last night to a woman who had lost her only daughter while in her 50s. If the nightmare of all nightmares should happen and a child die what might be written on the gravestone? A 1930s letter page that Beach happened upon came up with some lovely epitaphs taken from tombs around Europe. Here, for example, is an Italian one for a child who did not make it to the evening of his first day..
'E questo il mondo, Non mi piace, Addio' [Is this the world, I don't like it! Farewell!]
This one in Southwark Cathedral duplicated the Italian  for a young girl who found life 'a tragic play, she came, saw't, disliked and went away.'
Walter de la Mare, the poet of children, or better the poet 'with a child's soul':
Here lies but seven years old, our little maid,
Once of the darkness, oh, so sore afraid,
Light of the world, remember that small fear,
And when nor moon nor stars do shine, draw near.
Something breaks inside when I read that.
Then there is the more upbeat Masefield:
A little child with laughing look,
A lovely white unwritten book;
And a random, anonymous verse for a one-year old:
Time cuts down all
Both great and small
A second Italian grave (Genoa) turns everything on its head: 'Oh little angel, pray for your parents'.
From a family that had lost five children in Ripon's lovely cathedral a line that sounds surprisingly modern: it would make a good tabloid headline.
'Still living, still lovely, still ours.'
There are the Biblical or Christianised epitaphs
II Kings, iv: Is it well with the child? It is well!
And
For if of such is the Kingdom of Heaven, it must be Heaven indeed.
And most sure:
And he asked, 'Who gathered this flower?' And gardener answered , 'The Master!' And his fellow-servant held his peace.
One other from memory: an agonizing line (in a graveyard near Dunkirk) from Britain's worst year.
'A piece in the mosaic of final victory, into your hands, oh Lord, my only son'
Now the UK's greatest 20 cent poet, certainly the English-speaking world's most underestimated in recent times: duck beneath Kipling's' screams of rage and pain from WW1.
My son was killed while laughing at some jest. I would I knew
What it was, and it might serve me in a time when jests are few.
Kipling's Jack died in the trenches aged only 18. And what about his  'An Only Son'?
I have slain none except my Mother. She
(Blessing her slayer) died of grief for me.
And again
On the first hour of my first day
In the front trench I fell.
(Children in boxes at a play
Stand up to watch it well.)
And finally for a young RAF pilot
Laughing through clouds, his milk-teeth still unshed,
Cities and men he smote from overhead.
His deaths delivered, he returned to play
Childlike, with childish things now put away.
'Childlike, with childish things now put away…' Mosquito bites and microscopic bed bugs to a world where children die before their parents! Other gravestones or poems, drbeachcombing AT yahoo DOT com
Also memories of a dead child who often comes to Beach's mind.
***
11 July 2012:  Two heart-sinkers from Invisible. Olivia Susan Clemens (1866-1890): [Daughter of Mark Twain] Warm summer sun, shine kindly here;/ Warm southern wind, blow softly here;/ Green sod above, lie light, lie light –/ Good-night, dear heart, good-night, good-night. And Anne de Gaulle (1928-1948) who had Downs, her father on her death: 'Now she is like all others'. Thanks Invisible!
14 July 2012: Chris writes in with Ben Johnson: Farewell, thou child of my right hand, and joy;/ My sin was too much hope of thee, lov'd boy./ Seven years tho' wert lent to me, and I thee pay,/ Exacted by thy fate, on the just day./ O, could I lose all father now! For why/ Will man lament the state he should envy?/ To have so soon 'scap'd world's and flesh's rage,/ And if no other misery, yet age?/ Rest in soft peace, and, ask'd, say, "Here doth lie/ Ben Jonson his best piece of poetry."/ For whose sake henceforth all his vows be such,/ As what he loves may never like too much.' Thanks Chris!