Author: Beach Combing | in : Modern , trackback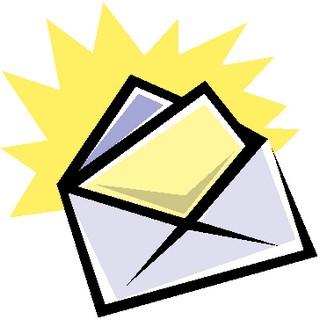 Today is not a day to celebrate. Those bastards who provide Beach with his internet supply have been playing games for a week now. Beach finds himself, this morning, stranded without a signal. In desperation he has, therefore, been reduced to typing up the following post, putting it on a pen drive and giving it to Mrs B to take to work and put up. Mrs B is, of course, completely tech-savvy, but she ain't, she made clear, wasting time with tootling details like getting illustrations, or lovingly-crafting tags. The next week is going to be rough…
We are in the nineteenth century and, as so often this summer, we are in Lancashire, where the folk talk funny.
During the last few years, the relatives of five different families at Middleton and Heywood, of the names of Tonge, Hardman, Oldham, Hopwood, and Davenport, have been hunting after large fortunes which they say have been left them by their ancestors, who died (some of them) several centuries ago in foreign parts. The registers at nearly every parish church in the county have been diligently searched in order to enable the parties to substantiate their claim to the properly, which consists of money in Chancery estates, near Stockport, and buildings and land at Liverpool and the neighbourhood.
Beach has first to confess that he has not the slightest idea what is going on here. So their ancestors die wealthy, perhaps out in the dominions. Their money then falls into the hands of the state, chancery? Is that the idea? If so they were shockingly naïve: think a County Palatine cargo cult. Writing to the government asking for money!
The astrologers and fortune tellers have hundreds of times been consulted on the subject, and on Friday morning the 5th inst., one of the party named Ashton Tonge, received a letter from London, stating that a dividend of £4000 would be paid at ten o'clock on Saturday morning, the 6th June, 1846, by a certain solicitor, who would meet the legatees at a certain place. The letter bearing the London post-mark was shown; the Tonge legatees were in great delight and spirituous liquors were resorted to, but on the Saturday they were sadly disappointed, as there was neither money nor solicitor to consult.
In other words it was all a practical joke… Cruel but perhaps it cured them of their expensive astrology-fuelled hobby? Other letter jokes: drbeachcombing AT yahoo DOT com Beach remembers in his teen years – oh unhappy days – sending out various official looking letters drafting male adolescent friends to a war then raging. This was on a trusty old typewriter or perhaps a commodore 64, Beach can't recall.