Author: Beach Combing | in : Modern , trackback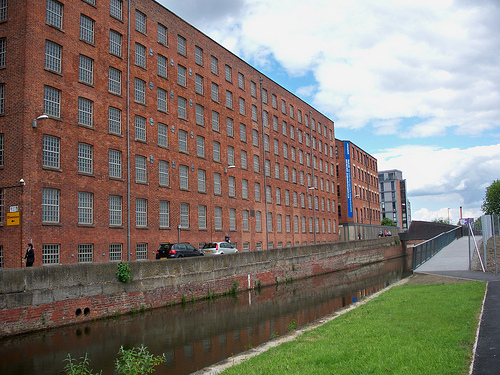 Rochdale is a rather frightening town in northern England in the County of Lancashire. We have visited the religious eccentrics of this part of Britain on several occasions before: including the search for the wandering Jew in Burnley (on the wrong side of the Pennines), and Christ in an egg in Leeds (on the right side of the Pennines). In fact, there is so much religious fervor on occasion that the northern shires can seem like a crazy religious revival in the American Midwest. But here there tends to be more private acts of eccentricity than in the US: though we wait to be contradicted drbeachcombing AT yahoo DOT com Personally Beach blames Pennine rain and a surfeit of John Wesley and Adam Smith: a potent even deadly combination. Anyway back to Rochdale and the mid nineteenth century.
On Friday, Saturday and Sunday week, two men, one of them named Baxter, confined themselves in a room at Rochdale, obstinately refusing to take anything but water, saying that they should translated to another world on Monday.
Beach's eyes opened very wide when he read that rather strange sentence. Presumably the two would be heading to Mars or perhaps summering on Venus. But no the next sentence suggests that we are very much in Christian cosmogony.
When the day arrived, however they found themselves yet remaining in this lower world, where they still are. One of them, it is said, gave up a good situation at a foundry a few weeks ago, to prepare himself for the journey. The deluded men founded their convictions on the 12th chapter of St Luke's Gospel.
The 12 chapter of Luke is very meaty and we have visited it recently in relation to the unforgivable sin. This reference here is presumably: 'be ye therefore ready also: for the son of man cometh at an hour when you think not'. But quite how Baxter and his unnamed companion got Rochdale and an absence of food and drink from this is quite another question. Presumably one of them had a direct telephone line to the deity.
Readers may be shrugging their shoulders and saying 'so what', this stuff is happening all the time. Well, perhaps in the modern metropolises and conurbations it is fairly every day, in fact, typically it doesn't even make it into the newspaper. But in a booming weaving town in nineteenth-century England it shows commendable eccentricity. Wonder what happened to those two…