Author: Beach Combing | in : Medieval, Modern , trackback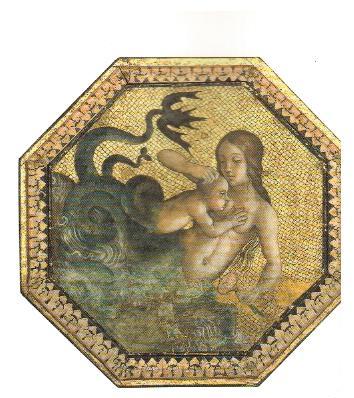 Beach is feeling very shallow today and so he thought that he would celebrate a wonderful new book that arrived through the post: Alison Luchs, The Mermaids of Venice (Brepols 2010). Why shallow? Well, he can't celebrate the scholarship of the good Prof Luchs because he hasn't read any of her words yet (another post, another day). He has rather been luxuriating in the stupendously beautiful images of Venetian mermaids from the high renaissance spread through the book. We live in a world where Amazon sells erotica on dinasour sex (kid you not) and where online sites offer release for every imaginable erotic quirk: two of Beach's most visited articles are (i) on incest in ancient Egypt and (ii) adult breast-feeding and the humours. God help us all. But mermaids? They are half animal! Sometimes they appear with mirrors and combs and some crass long blonde hair. Are you really going to fall in love with a fish tail? Happily married Beach would have said no and considers the Little Mermaid the most pernicious part of the Disney Pantheon. But that was before he met the mermaids of Venice. Above you will find a renaissance mosaic and below this stunning mermaid from the Ducal Palace. If Mrs Beachcombing ever initiates divorce proceedings that's where you'll find Beach, knee deep in water, staring up, shielding his eyes from the sun and from that face.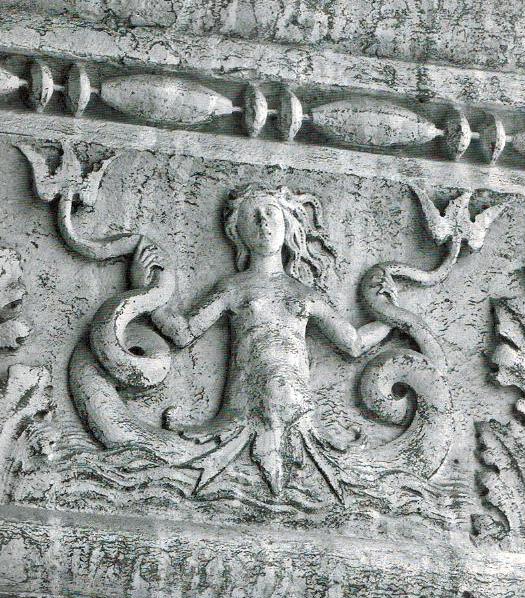 Most of these mermaids look as if they've lounged out of a Botticelli piece, but there are also these harsher more Mediterranean beauties.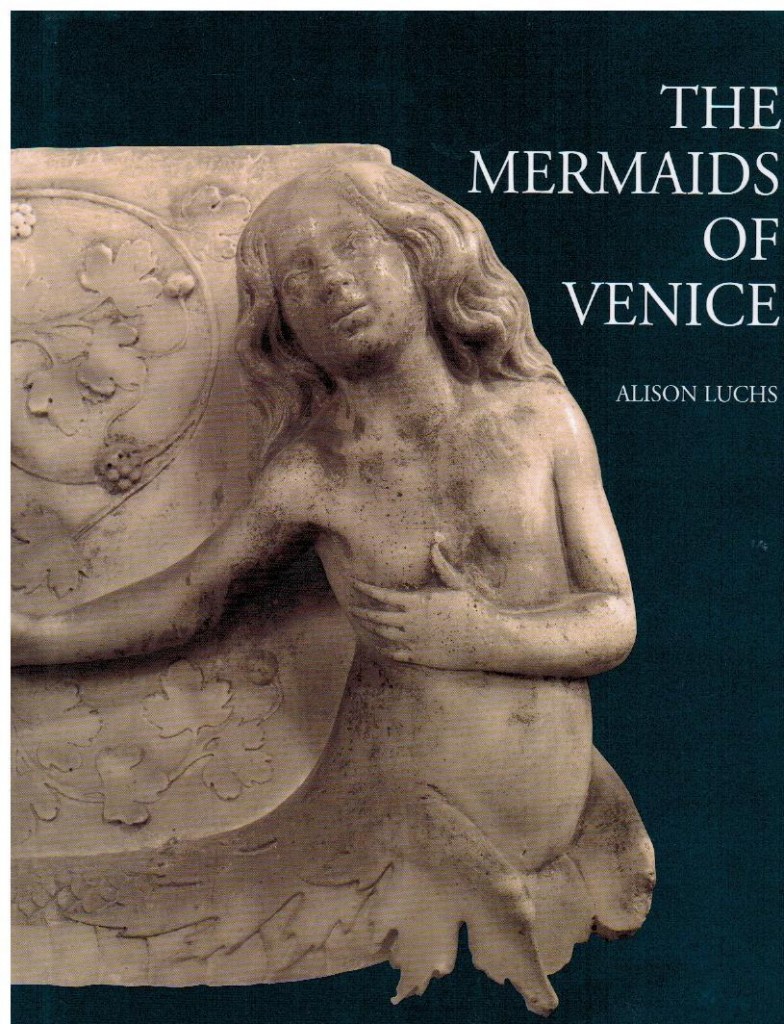 It takes a real master to be able to make a bronze subject attractive. But wow.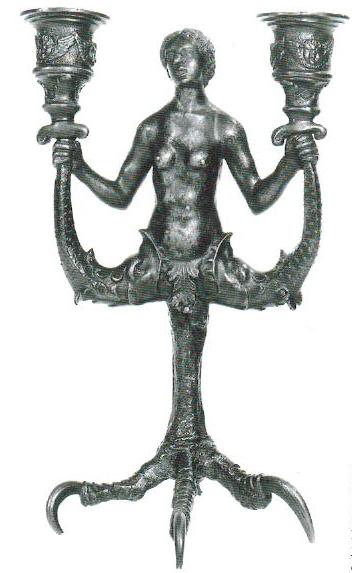 This is a bronze that just didn't work. Note that dangerous Renaissance habit of putting breasts on a man's body.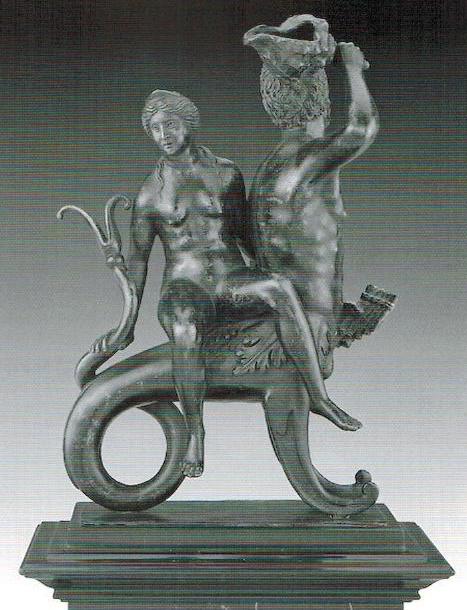 From the chapter headings we gather that these mermaids very often appeared in churches and funerary monuments: do you want a mermaid on your tomb, sir? The faces are extraordinarily delicate. The one alarming thing is the preponderance of putti (cherubs). Those miniature gits symbolise the decline from true Renaissance values and the final destruction of what was positive in the Middle Ages: it is no accident that Andy Warhol's fairies are rather cherubic. Putti should have been farmed like veal and the sold off to Pacific Islanders. Instead, the nasty little winged things fluttered their way into sixteenth-century renaissance art and gardens (as statues).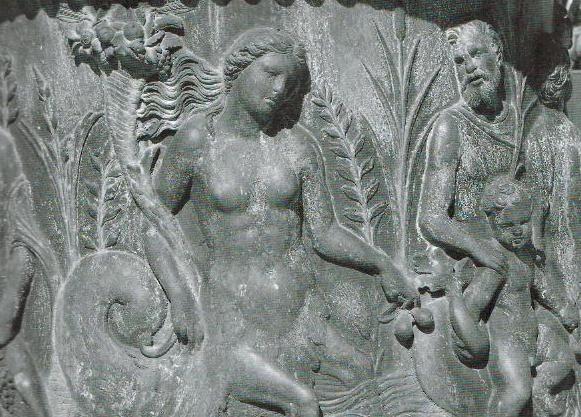 Then there are also sketches and books… We hope to come back to Alison Luchs' work in the near future and give it the attention it certainly deserves. For now though enjoy this sample of images.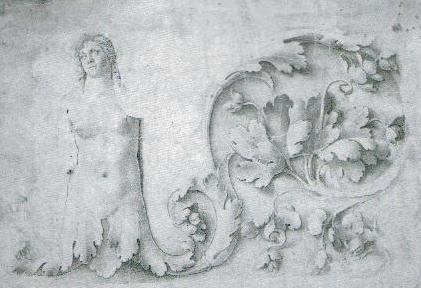 Other beautiful mermaids: drbeachcombing AT yahoo DOT com