Author: Beach Combing | in : Contemporary, Modern , trackback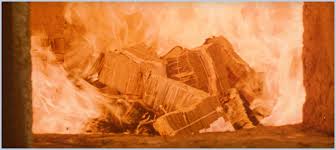 One of the great things about fairies in traditional communities is that they make for the perfect alibi. If someone pushes down the landlord's fence then, of course, it was the fairies that did it. If a man is a beaten out walking along a midnight lane then the fairies did it. If a boy servant vanishes from a house the fairies have taken him: until he's dug up by the peat-men twenty years later. All of these cases are (believe it or not) taken from newspaper and book reports relating to nineteenth-century Scotland and Ireland: where the guilty parties were, instead, all too human. Here is more of the same, though a particularly vivid example, from Lifford in the County Donegal, January 1914:
An amazing case of Irish superstition was heard at Lifford Sessions when Judge Cooke liberated a domestic servant, Winifred McCarron, 25, under the Probation Offenders Act. She pleaded guilty to the theft of £300. The money had been drawn in notes from the Ulster Bank, Londonderry, to buy farm for Michael McCaul, who was getting married. A fire occurred in Michael's bedroom on November 17, but only a suit clothes was burnt. Burnt paper was found in the drawer where the notes had been. The McCauls, thought this meant that ill luck was coming the house, and was warning against the impending marriage, which was put off. The grandfather clock stopped at the time, and this was also taken as a sign. The marriage was put off, and Michael left the house. Answering the judge, Michael said he thought some supernatural power or the wee folks had burned the notes and also the photograph of the prospective bride.
How do we get from believing that the fairies did it to seeing poor old Winifred in the dock? Unfortunately no explanation is given. Perhaps she just fessed up seeing the mess that she had created. Certainly, there seems to have been a certain leniency on the part of the judge: leniency was not always common issue back then.
Counsel for the prisoner said she burned the notes out revenge in anger against some person. Prisoner was allowed out, she undertaking to assist McCaul in obtaining the money from the bank for the burned notes, the numbers of which are unknown.
Perhaps this was a crime of jealousy? Was Winifred in love with Michael? Other fairy crimes where the fairies are alibis: drbeachcombing AT yahoo DOT com