Author: Beach Combing | in : Modern , trackback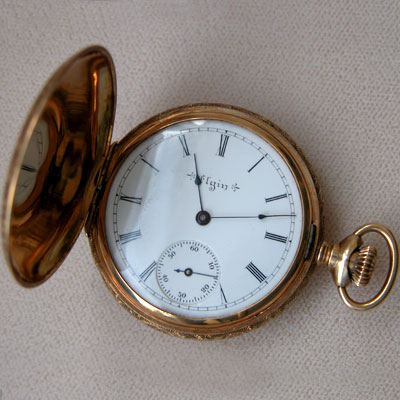 This wrong pocket story sounds like an urban legend though there are a worrying number of exact facts. Beach is going to try and turn up the story elsewhere and see if it is repeated. Any help? drbeachcombing AT yahoo DOT com
During the running at the Cartmel (North Lancashire) Steeplechases Meeting on Whit-Monday, Mr. Ratcliffe. J.P., of Boarbank, Grange-over-Sand, had his pocket picked, while on the grand stand, of a gold watch and chain, valued £50. Information was given to the police, but little hope was entertained of the recovery of the watch, as Mr. Ratcliffe had no knowledge to the appearance of the thief. In the course of last week the superintendent of police at Ulverston received a letter from Liverpool gentleman to the effect that he, with Party friends, were on the stand at the Cartmel meeting, and that on his return home he found a gold watch and chain in his pocket. At first he deemed this the result of practical joke on the part of some of his friends, but as they all disclaimed any knowledge the watch, his next inference was that the pickpocket must have dropped the watch into his (the writer's) pocket mistake for that of a confederate. If the Superintendent would send-a description of any watches missing at Cartmel the one in his possession would be returned if it corresponded. The description of Mr. Ratcliffe's watch was sent; it was found to be identical, and has now been returned to its owner.
Anon, 'Strange Recovery of a Watch', Manchester Courier and Lancashire General Advertiser (15 Jun 1895), 20
Note the similarity to a story previously shown on this site, the pickpocket's diamond ring, where again an innocent party gets a bonus and the criminal loses something: is 'the wrong pocket' just another version of this?  Brunvand offers several modern examples. Interesting, too, is the role of watches in Victorian culture. They were typically the most valuable thing in someone's pockets and were an obvious target for a pickpocket. What would be the most valuable thing on our person, today: a laptop?