Author: Beach Combing | in : Contemporary, Modern , trackback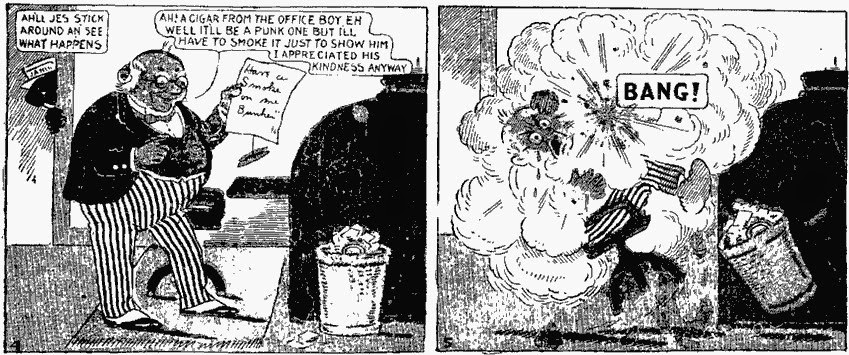 Bored, got nothing to do? Here's a thought. Why not blind a friend for a lark? There are a couple score newspaper stories from 1850-1950 of workmen, companions and complete strangers giving victims pipes that have been doctored with gunpowder. Typically the smoker puts a match to the shag of tobacco, takes a deep breath and then has the pipe blow up in his face. Done in an intelligent fashion the consequences were probably not so bad: after all exploding cigars were a staple of European jokers from 1900-1950 (see the image at the head of this post). But jokers and gunpowder… The temptation to add a couple of grains too many must have been strong, and even a very slight flare could temporarily blind the victim, while a slightly bigger bang could send fragments of pipe into the victim's eyes or face. Beach here has collected a series of these stories from 1850 to about the time of the First World War: this is certainly not a complete list, but a useful remember of idiocies past.  Another reason to be glad that you were not born in 1864.
1870: note the strange predominance of Scottish reports in what follows.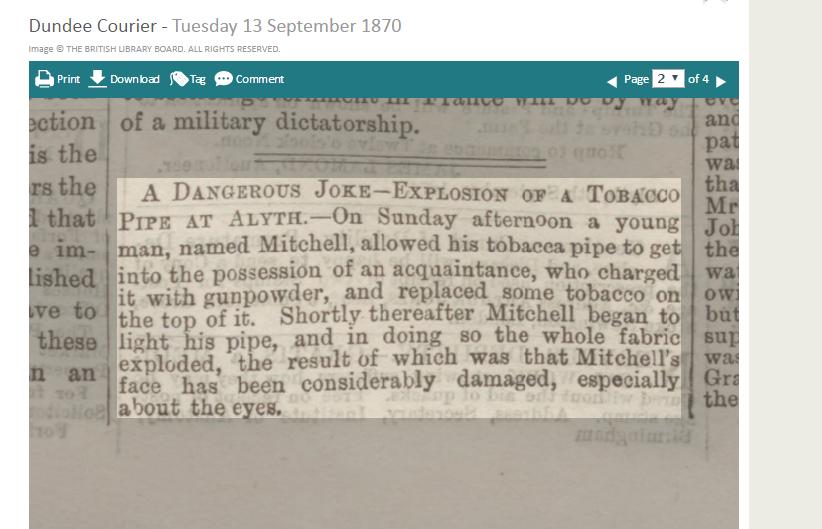 1874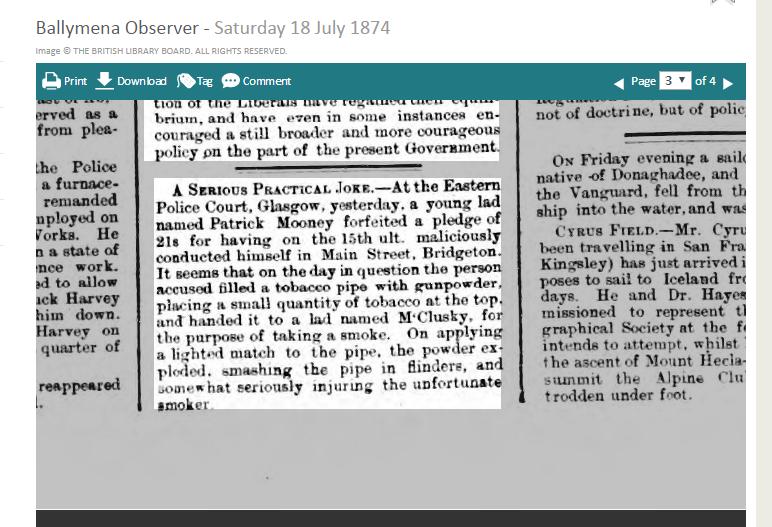 1884: again and again the eyes are damaged.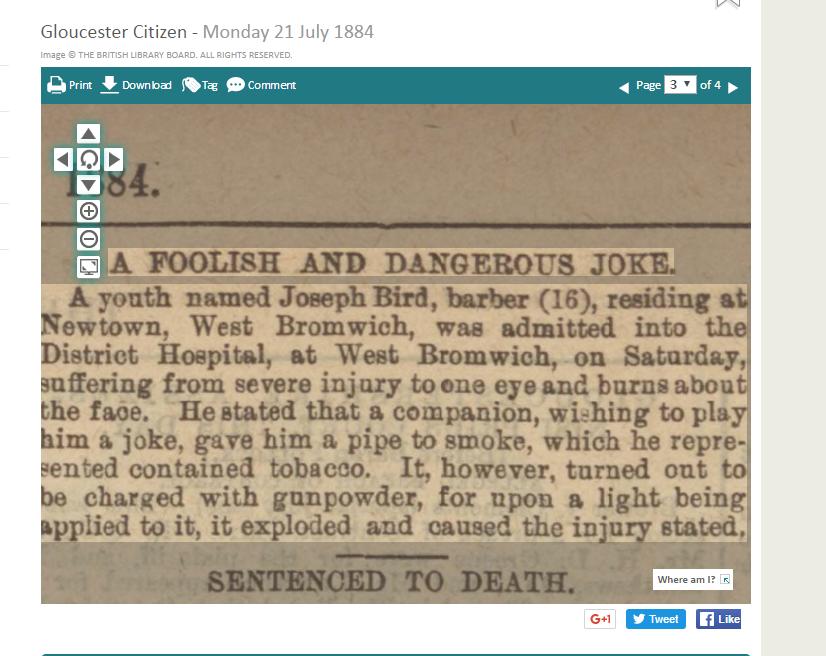 1885: you always know it is bad in a Victorian publications when 'miscreants' are involved.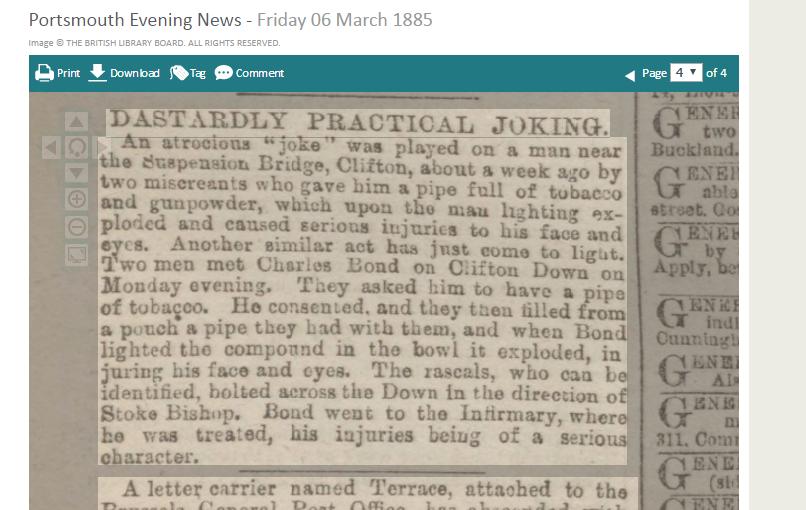 1886: 'a case for the birch rod' !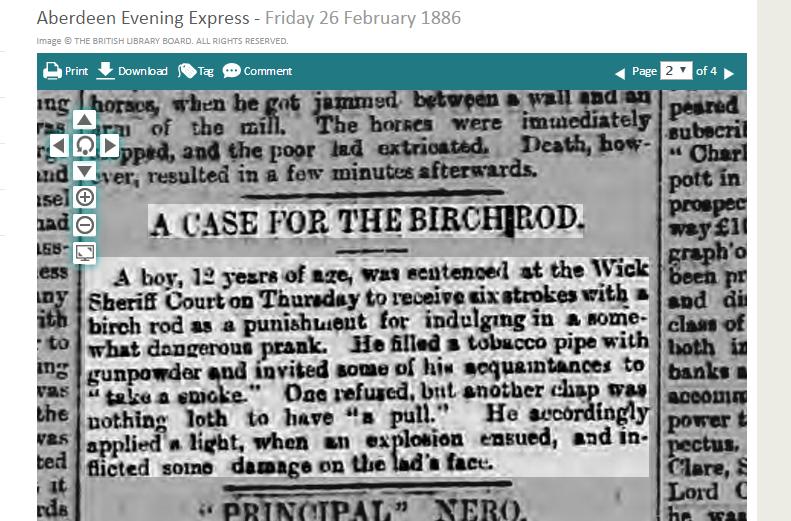 1890, March: only one Irish reference.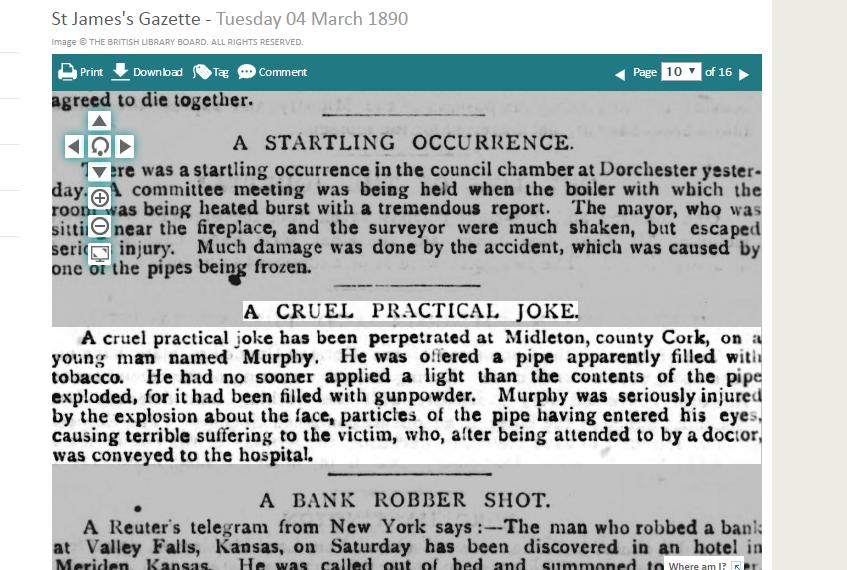 1890, May: note the 'by no means original idea': this was presumably a common occurrence without serious injuries.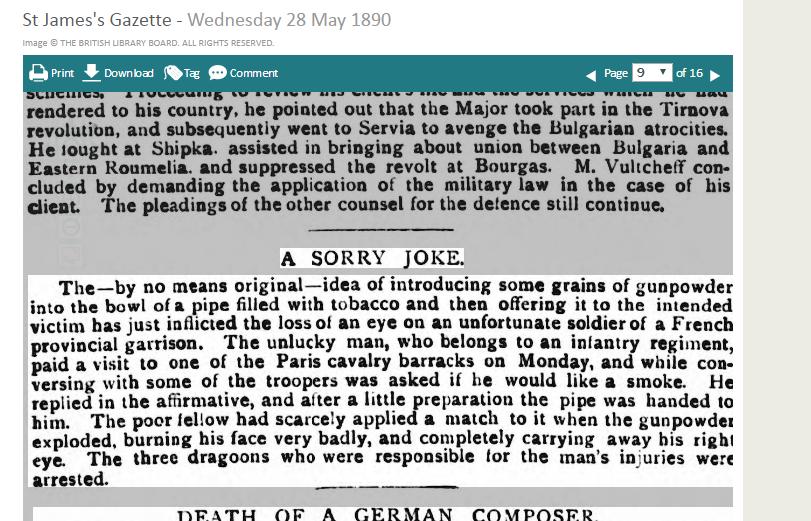 1891: note here and in 1890, May, the presence of soldiers. They had easy access to gunpowder but what about all these young lads?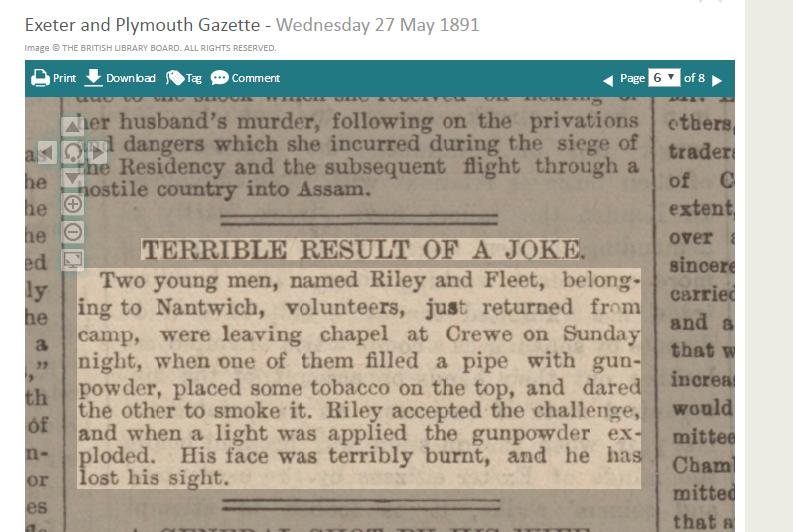 1893: Back to Scotland.
1894: more soldiers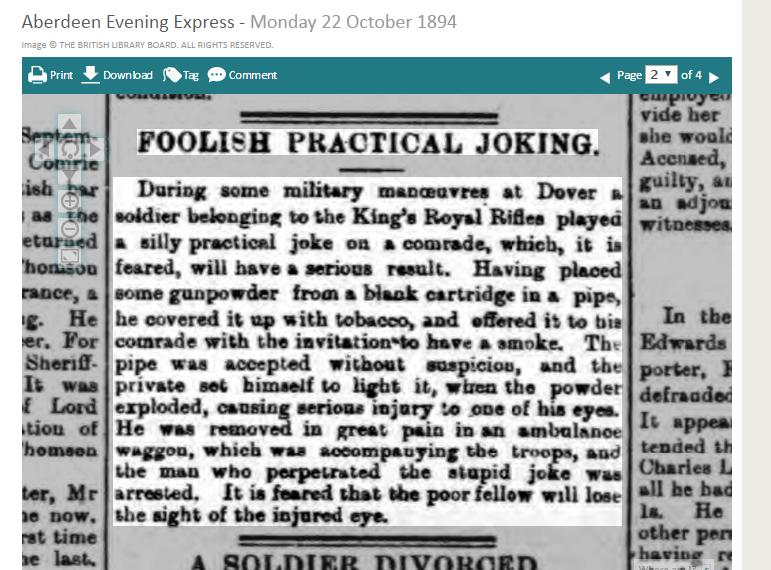 1897: Quarrymen, another profession with access to gunpowder.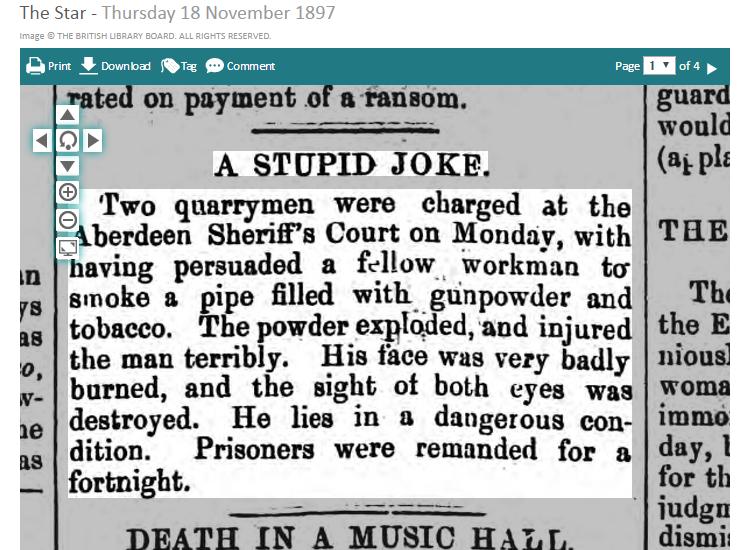 1901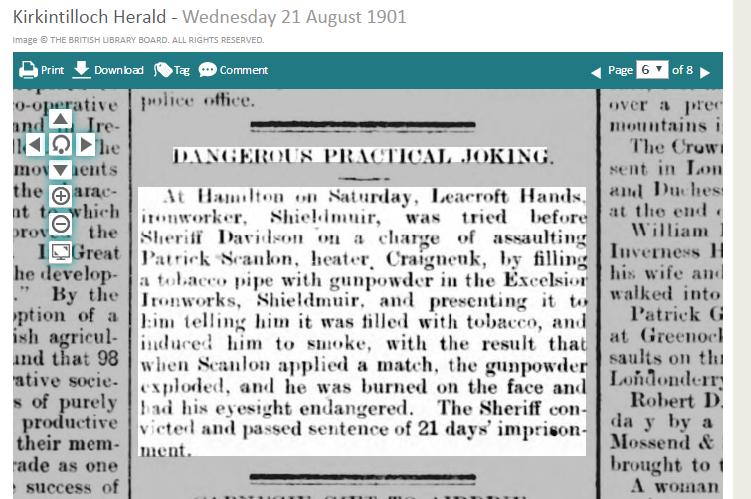 1905: 'from a fog signal…'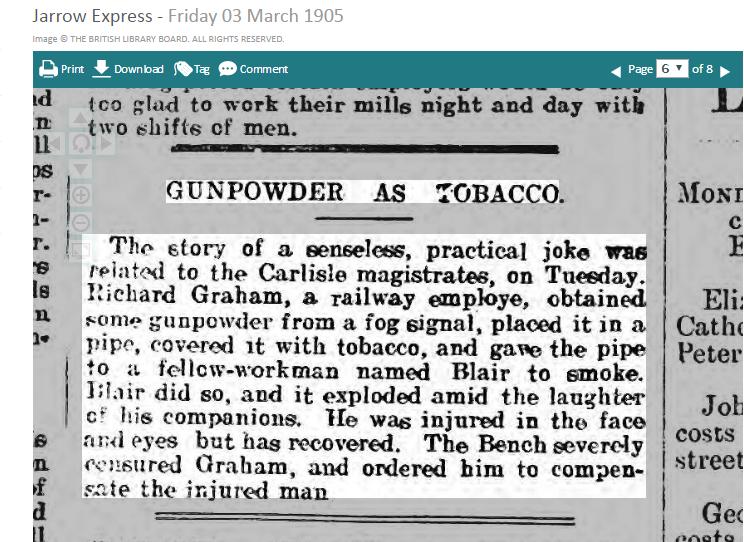 1922: this report is interesting for its length. Note the magistrate trying to stamp down on gunpowder joke outrages at the end: there must be no more practical jokes with gunpowder.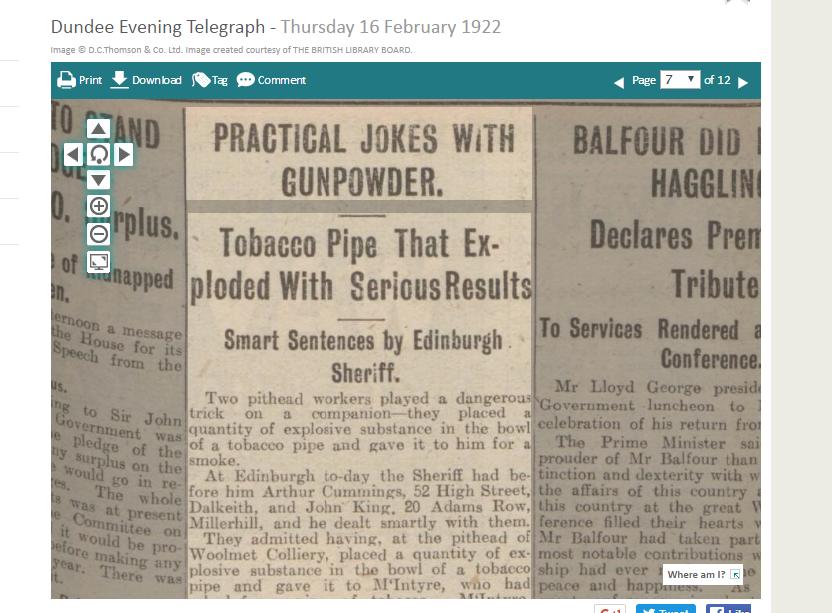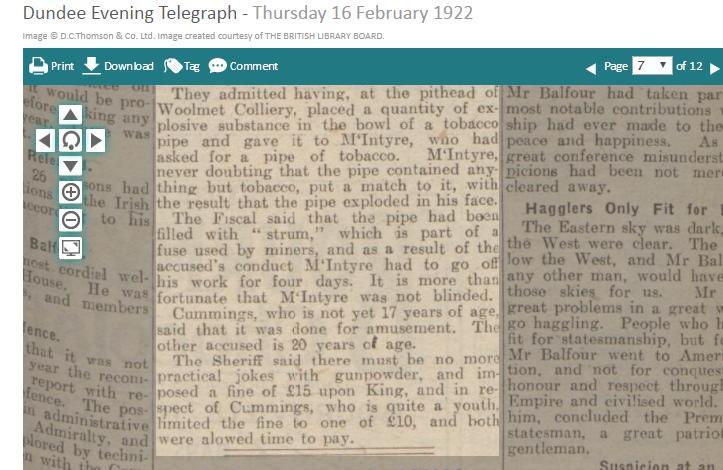 Can anyone add to this sorry collection: was the joke big in the States (where presumably gunpowder was more easily attained): drbeachcombing At yahoo DOT com