Author: Beach Combing | in : Modern , trackback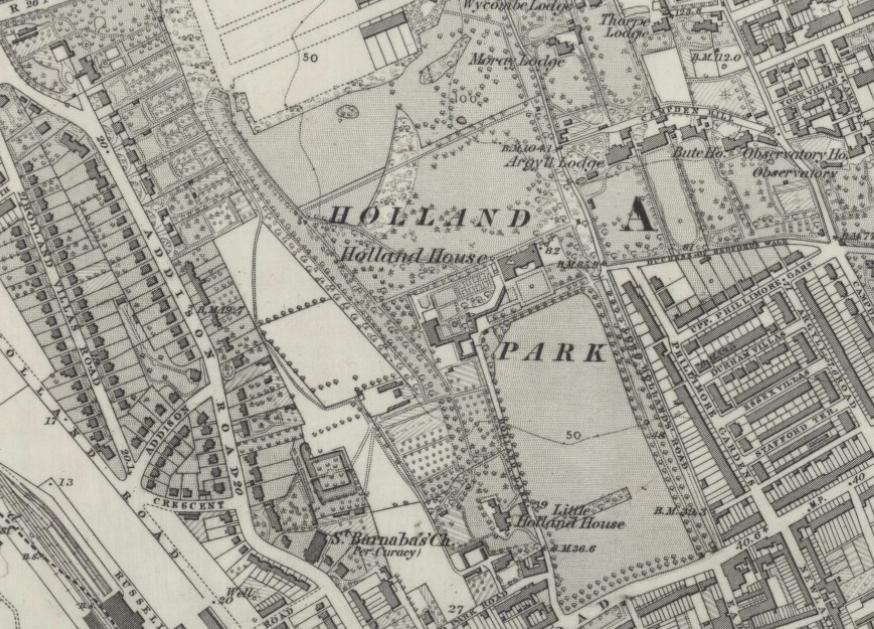 This is a fabulous and often overlooked 'fairy' sighting. The inverted commas on 'fairy' because it is difficult to know quite what to make of this. The story appeared in the third volume of Thomas Crofton Croker's Fairy Legends of Ireland, only it comes from London or the outskirts of that city, c. 1800. First some background:
For nearly half a century, a weekly dinner party of literary men took place at the house of Joseph Johnson, a respectable and honest bookseller in St. Paul's Churchyard. Johnson was the publisher of Captain Steadman's work on Surinam, and as the captain lived at Hammersmith, he usually came to town [London] on the morning of the weekly dinner, by the Hammersmith stage [coach].
Hammersmith is now, of course, deep within the capital. Back then these were all green fields: the OS map above is from about a century after these dinner parties as the red brick houses swarm into the shires. Now Steadman and Johnson take us into a very select group of Londoners including Henry Fuseli, Thomas Stothard and William Blake: men who loved to talk about and to draw and paint fairies.
As the coach was proceeding at its usual rumbling rate towards London, Captain Steadman was aroused by a very uncommon sound in the air and on looking out of the coach door his surprise was increased by the apparition of a little fellow, about two feet high, dressed in a full suit of regimentals with a gold-laced cocked hat, and a gold headed cane striding along the footpath 'and raising such a devil of a sough [wind]' that the captain's astonishment knew no bounds. He rubbed his eyes, looked, doubted, and looked again, but there to visible certainty was the little man striding away, swinging his arm, and 'swishing his cane', in full force, going at the rate of nine miles an hour, and leaving the coach far behind him.
When we walk fast we walk at about four miles per hour. The 'little fellow' then was going at an impossible speed: though, of course, his existence is a far graver problem than his speed.
Away he went at this prodigious pace, until he came to a green lane, which led to Holland-house, up which he wisked with the greatest nimbleness. When the coach came opposite to the lane the little man was nowhere to be seen.
Then the belief statement in the fairy.
This was related by Captain Steadman at dinner, the very day it occurred, and he continued to affirm his belief in the appearance of the goblin to the day of his death.
Any parallels? Drbeachcombing At yahoo DOT com Any other road running fairies?