Author: Beach Combing | in : Modern , trackback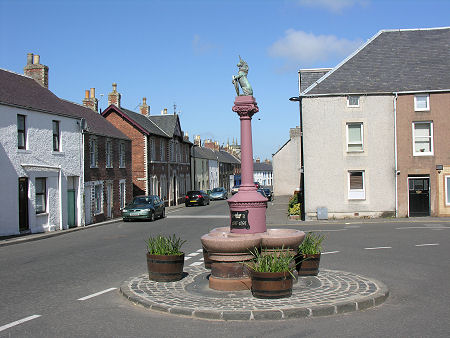 We have seen on this site, several times, urban legends about body parts being used in industrial production: fat for glass or telegraph wires; body parts for soap, something, of course, found too in the First World War. The following story is a not so elaborate practical joke but the attitudes behind it suggest that such ideas were afloat in nineteenth century Scotland: why otherwise would the hoodlums take such a step? In fact, the journalist refers to these things 'being rumoured in the neighbourhood'. We are near Dundee.
Great excitement has been occasioned here lately by a ghost story. It took its rise at the Errol Chemical Works, where bones are extensively used for the manufacture of manure. Three men, whose duty it was to watch at night, firmly declared that the place was haunted. Of late they asserted themselves to have seen Crimean heroes arrayed in their warlike costumes stalk along the joists of the building, and heard them night after night as they vanished from view cry out, 'for our country bled, for our country we died. Why now burn our bones?' So seriously alarmed were the men—sober, decent folks in their way—that it was with difficulty they could be kept at their employment (12 Jun 1858).
Now the mask is ripped off.
At length some gentlemen of the neighbourhood agreed to watch with them. They repaired to the place about 'the watching time of night,' and sure enough they had not been long there, till they were startled by hearing various 'eldrich' [!] sounds. Resolved to ascertain whence they came, they began a search the premises, but instead of being confronted with any majestic apparition like 'the buried majesty of Denmark,' they came upon a number of frolicsome lads comically decked out, who at once took to their heels on finding the new customers they had to deal with. The explanation of the mystery was then out. The men had been induced to believe that the bones made use of at the works had been imported from the Crimea; and this story, with the fears it begat, being rumoured about the neighbourhood, these mischievous lads thought there could no better fun than to get up a 'lark' I over it. They were thoroughly successful, and it will be some time ere we hear the last hereabouts of the newest story to 'Auld Montrose and his Witches.'
Other examples of the rumours about human body parts and the industrial process: drbeachcombing At yahoo DOT com