Author: Beach Combing | in : Contemporary, Modern , trackback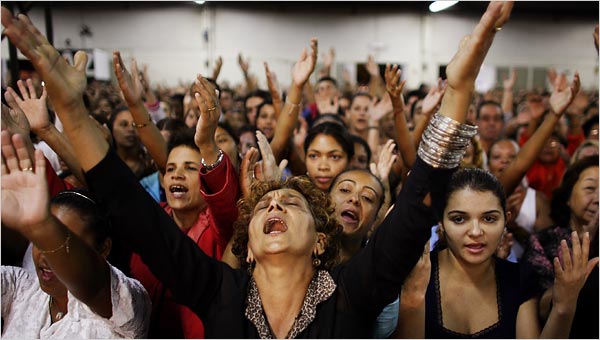 Music is strangely resistant to bizzarism. Certainly, after years of reading Beachcombing has only about five pages of scribbled  notes on music in an exercise book and most of those about rock, pop and other post-war perversions. Did Mozart, Purcell, Bach and the rest never get up to anything peculiar? It does not seem possible and yet their biographers suggest that classical musicians lived generally uninteresting, abstract lives. It is only with the return of the musician as shaman in the twentieth-century – Bill Evans, Frank Zappa and Alice Cooper come to mind – that things heat up.
But do not despair. Yes, musicians are rather too Apollonian to attract nonsense. However, the listening public is quite capable of introducing their own form of anarchy and never more so than with lyrics.
It was this listening public, after all, who somehow transformed Bruce Springsteen's pessimistic, anti-nationalistic Born in the USA into a right-wing anthem – Ronald Reagan wanted to adopt it for the GOP.
It was the listening public who decided that Woody Guthrie's socialist This Land is Your Land would work for a property-owning republic: don't mention the second verse! (A small paper could be written on suppressed verses in songs).
And it was a rather silly and select listening public in European institutions who determined that the Ode to Joy would serve as the EU's anthem – Beethoven originally entitled the piece Ode to Liberty but got cold feet, which pretty much sums up 'ever closer union', so perhaps the coupling was not that off after all.
However, Beachcombing's absolute favourite misuse of lyrics is the wonderful Anglican/Episcopalian standard: Dear Lord and Father of Mankind.
[youtube=http://www.youtube.com/watch?v=faNij71hh7o]
To Beachcombing the sound of those first bars of Repton and its extraordinarily moving last verse ('Breathe through…'), conjures up the Anglican Church kind-of-militant.
Well-intentioned men in purple walking down church aisles, Sunday scone teas and earnest conversations about Africa and what Paul really meant…
It was created though far from that comfortable world of Catholics pretending to be Protestants.
Beachcombing has done some 'bolding' to try and get at the spirit in which it was written.
Dear Lord and Father of mankind,

Forgive our foolish ways!

Reclothe us in our rightful mind,

In purer lives Thy service find,

In deeper reverence, praise.

In simple trust like theirs who heard

Beside the Syrian sea

The gracious calling of the Lord,

Let us, like them, without a word

Rise up and follow Thee.

O Sabbath rest by Galilee!

O calm of hills above,

Where Jesus knelt to share with Thee

The silence of eternity

Interpreted by love!

With that deep hush subduing all

Our words and works that drown

The tender whisper of Thy call,

As noiseless let Thy blessing fall

As fell Thy manna down.

Drop Thy still dews of quietness,

Till all our strivings cease;

Take from our souls the strain and stress,

And let our ordered lives confess

The beauty of Thy peace.

Breathe through the heats of our desire

Thy coolness and Thy balm;

Let sense be dumb, let flesh retire;

Speak through the earthquake, wind, and fire,

O still, small voice of calm!
The words here were taken from a poem the Brewing of Soma written by a Quaker, J.G. Whittier (obit 1892), a poem that was first published in 1872.
Now soma is an ancient Indian drink that was almost certainly hallucinogenic and that was used in religious ceremonies. Still today scholars are unsure as to its ingredients, though fly agaric is often mentioned.
Not that Whittier – a famous abolitionist in his day – was writing on drugs in any straightforward sense. Rather he was using 'soma' to turn his evangelist peers away from emotional and particularly music-based religious frenzy. Whittier naturally preferred the quiet reflection of the Society of Friends.
And yet the past comes round again,

And new doth old fulfil;

In sensual transports wild as vain

We brew in many a Christian fane

The heathen Soma still!
The irony is, of course, that the final six verses of Brewing were taken up in the 1920s and set to a late nineteenth-century Anglican tune: today Dear Lord and Father is arguably the most popular 'battle' song in Anglican and Episcopalian congregations.
Whittier's beautiful lines were transformed from a warning against music to just the kind of emotional note-based drug that Whittier had been attacking. Beachcombing hopes that Whittier's shade has a sense of humour.
Can anyone help Beachcombing with his music deficit? drbeachcombing AT yahoo DOT com
14 Mar 2015: An old friend of the blog, Ray G writes in: 'Not in the same vein, but an example of musical repurposing: Marti Webb did a cover of the Michael Jackson song "Ben" in 1985 as a tribute to a child liver transplant recipient, Ben Hardwick. I recall it being virtually a crime to mention what always was known among movie buffs: that the song was from a horror film, and originally in praise of a killer rat.' Thanks Ray!