Author: Beach Combing | in : Contemporary, Modern , trackback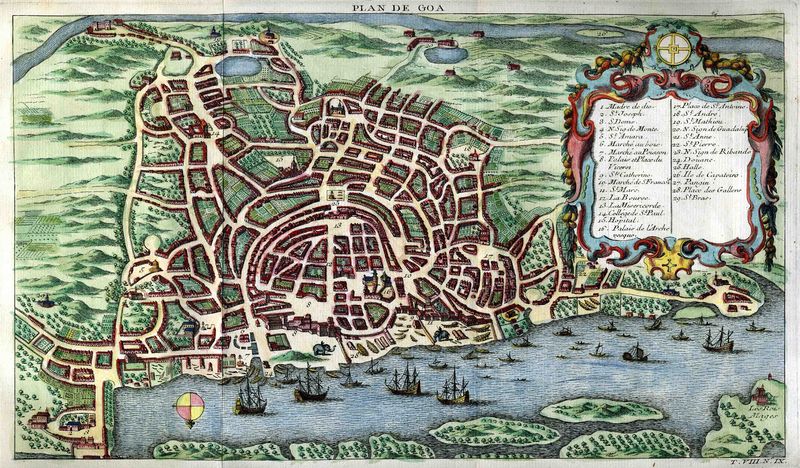 ***Sorry this was accidentally pre-released yesterday…***
Goa was both the oldest continuous and one of the most curious of European colonial territories and is included here as part of our Forgotten Kingdom series. An important medieval Indian state it was attacked and captured by the Portuguese in 1510. Portugal would then run Goa up until 1961 when the Indian army invaded: an act that led to tense debates in the Security Council.
If the Raj was the jewel in the British Imperial crown Goa was one of a couple of odd earrings that had fallen out of the jewel box of the Portuguese Empire and gone skedaddling across the kitchen floor. Goa survived essentially because from the seventeenth century onwards Portugal never had less than cordial relations with the British who controlled all the surrounding territory. Once independence came for India then European Goa was doomed: it survived, in fact, little more than a decade.
However, if Goa, by the end of its history, was a mere curiosity, in the early modern period it had been one of the most splendid cities in the world, Goa Dourada, Goa the Golden. Its Indian population often converted to Catholicism, not least because of the savage early use of the Inquisition, and there was an unusual closeness between colonials and natives in later times. In fact, some Goans today live in Lisbon, coming directly from Goa at the time of the Indian invasion or arriving there via Portuguese colonies in Africa, i.e. Angola and Mozambique, in the 1970s. About one in four modern Goans are Catholic.

Here is one sixteenth-century description that gives you a sense of what a magical emporium this place was:
Goa is inhabited by a number honorable Moors, many of them foreigners from many places. There are white men, including citizens and very rich merchants. The land has a good harbor, and is set out as a grid, with many ships coming to Mecca and the cities of Aden, Hormuz, Cambay and Malabar… It is a very great city, with good houses and it is surrounded by fortified walls, towers and turrets; around the many gardens and orchards, with many beautiful trees and ponds with good water there are mosques and pagan prayer houses…  In Goa lots of goods arrive from Malabar, Chaul and Dabul and the great kingdom of Cambay…
The city has survived Indian repossession relatively well, but its Portuguese past is rapidly receding into the shadows, despite the huge colonial forts. Perhaps in a century there will be nostalgia, for now there are just the memories of the old and shrinking Portuguese-speaking caste.
Any other Forgotten Kingdoms: drbeachcombing AT yahoo DOT com