Author: Beach Combing | in : Beachcombed , trackback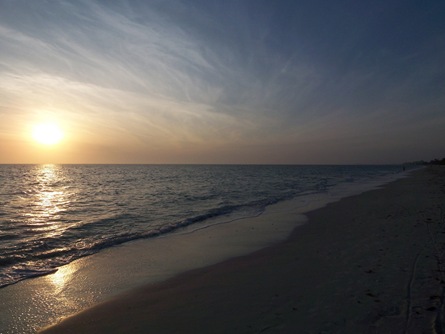 Dear Readers, 1 May
Here is Beachcombing's round up of exceptional emails and comments from the month of April. He cannot list here all the many ideas for posts he has received. However, he hopes to come to these with time.
The most popular post this month was the Meson del Fierro and there are no comments for this below simply because Beach hopes to come to other meteorites in other posts.
The most controversial post was unquestionably the Sweet Will one. Mother of God, never say in a public place that Shakespeare wrote Shakespeare…
Beachcombing's personal favourite was the champagne party at the end of the Cold War and Crocker Land. But there is no accounting for taste…

Then before plunging in a cry for help. Beachcombing has come across two phenomena this month that he would love to name, but where he finds English lacking.
(i) The way that unanswered emails slide, day by day, down the page and then eventually disappear out of sight and are forgotten.
(ii) Miscellaneous items – letters from Stephen Spender, unusued condoms, birth certificates, Italian lire… – found in second-hand books.
Any ideas?
The best so far are, respectively, e-slippage and interfolial paraphenalia. There must though be better words out there waiting to be discovered… Perhaps they already exist?
Now to the meat: links to readers' emails from this month.
The Underwear of Dictators' Lovers:
Discovering Australia in the Sixteenth Century:
Consumatum est!