Posted by Beachcombing in : Beachcombed , trackback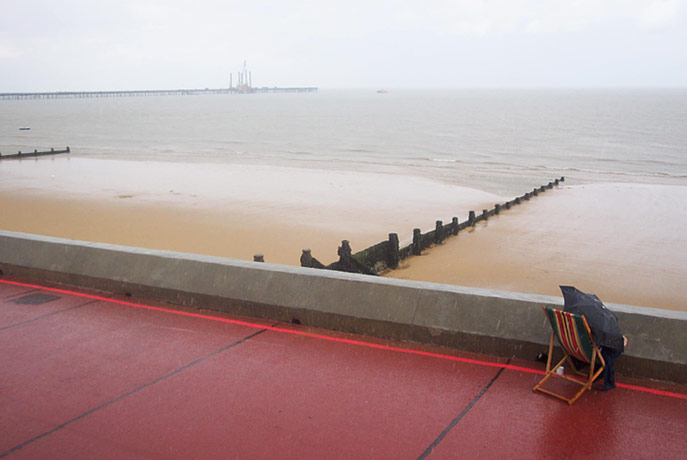 Dear Reader, 1 May 2012
This has been one of the busiest months on record. Aupairs came and went, students declined and fell into exams and, though Beachcombing couldn't bear to write about it at the time, there was a rat's nest under the stairs: they had their young in some loveletters from two decades ago. The most popular posts this month included Lili Marlene, a Letter from a Witch and that Lincoln Coincidence. Beach's own favourite was perhaps the force fed queens and Mad Dadd. Off world highlights included the Oxford comma and Stalin; images of an uncontacted tribe in Brazil; the obituary of Mr Facts; the best April Fool's Joke; the last survivors of slavery in the US; tree inscriptions as a new academic discipline; and robots and warehouses – why go to a shelf when a shelf can come to you? Oh and there is the virus that could kill your computer on July 9. Huge thanks to all those readers who sent in links: Andy, Amanda, Invisible, Laurence, SM, Ricardo and many many others. And now, without further ado, the most important ten thousand words of the last month…
Fairies and Vegetation: Pam writes back with the promised passage: I couldn't find much in the Paul Devereux book, so my memory was faulty there, but here are the relevant passages from Evans Wentz.  W. Y. Evans Wentz, The Fairy Faith in Celtic Countries: In the positive doctrines of mediaeval alchemists and mystics, e.g. Paracelsus and the Rosicrucians, as well as their modern followers, the ancient metaphysical ideas of Egypt, Greece, and Rome find a new expression; and these doctrines raise the final problem—if there are any scientific grounds for believing in such pygmy nature-spirits as these remarkable thinkers of the Middle Ages claim to have studied as being actually existing in nature…. These mediaeval metaphysicians, inheritors of pre-Platonic, Platonic, and neo-Platonic teachings, purposely obscured their doctrines under a covering of alchemical terms, so as to safeguard themselves against persecution, open discussion of occultism not being safe during the Middle Ages, as it was among the ancients and happily is now again in our own generation…. All these Elementals, who procreate after the manner of men, are said to have bodies of an elastic half-material essence, which is sufficiently ethereal not to be visible to the physical sight, and probably comparable to matter in the form of invisible gases. Mr. W. B. Yeats has given this explanation:—'Many poets, and all mystic and occult writers, in all ages and countries, have declared that behind the visible are chains on chains of conscious beings, who are not of heaven but of earth, who have no inherent form, but change according to their whim, or the mind that sees them. You cannot lift your hand without influencing and being influenced by hordes. The visible world is merely their skin….' [From Yeats' Irish Fairy Tales and Folk-Tales] Wentz again three paragraphs on: And independently of the Celtic peoples there is available very much testimony of the most reliable character from modern disciples of the mediaeval occultists, e.g. the Rosicrucians, and the Theosophists, that there exist in nature invisible spiritual beings of pygmy stature and of various forms and characters, comparable in all respects to the little people of Celtic folk-lore. Yeats's words do somewhat remind me of the famous opening of the Reverend Robert Kirk's Secret Commonwealth,wherein he says these beings are said to be of a midle Nature betuixt Man and Angel, as were Dæmons thought to be of old; of intelligent fluidious Spirits, and light changable Bodies, (lyke those called Astral,) somewhat of the Nature of a condensed Cloud, and best seen in Twilight. Thes Bodies be so plyable thorough the Subtilty of the Spirits that agitate them, that they can make them appear or disappear att Pleasure. Some have Bodies or Vehicles so spungious, thin, and delecat, that they are fed by only sucking into some fine spirituous Liquors, that peirce lyke pure Air and Oyl…' Thanks a million Pam!
Bizarrest Date: John G offers some 'bad' dates: Tony Blair and Gordon Brown at The Granita Restaurant, The Last Supper, Elements of the Glencoe Massacre, Alexander and the burning of The Palace of Xerxes (Probably not strictly a date), The death of Christopher Marlowe, I read one account that it was an argument about the bill, it's a pity that TB and GB didn't have a similar dispute. How different would the world be if Cleopatra hadn't had her unusual date with Julius Caesar?' Then Wade chips in with dating that results in family honor killing. Thanks John and thanks Wade!
Hindustani: Sword&Beast writes in 'Your post on the hindustani of course got me interested. Living in Suriname itself for 4 months now, I have not much to add to your instructive post and the comments afterwards. Maybe just a picture from Suriname itself: the hindustani community represents, today, around 35% of the Surinamese population. Even though the community had reservations on the pace towards independence, and many indeed left in 1975, they had a major role in it. Its main party, the VHP, has more than 60 years, and its first president, Jagernath Lachmon  (http://en.wikipedia.org/wiki/Jagernath_Lachmon), is revered as one of the founders of the nation. Besides being well organized and generally afluent, the community is proud of its heritage, with temples, festivities and excellent food. One recent example was the hosting, last week, of the Miss India Worldwide Pageant (http://miww2012.com/), with contestants with indian ascent from Sri Lanka to Scotland. By the way, the girl from neighbouring Guiana won it. ' Thanks S&B!!
After the Funeral:  Mark Bunyan got in touch about the play. In a post-cold, pre-holiday, haven't-done-it-for-ages-so-why-not? fit of Googling my own name, I came upon it mentioned by Edwin Murphy with regard to his book AFTER THE FUNERAL which made me aware of a lot of the stories which eventually became my musical UNBURIED TREASURES.   This ran at the Rosemary Branch Theatre in Islington for three weeks in April / May 2010 with a terrific cast but little public attention.    Nonetheless, there are various bits of it on YouTube, one of which I finally put up last week.   That is EVA OR EVITA?  There's also INES DE CASTRO.  CRISTOFERO (Columbus).  PERE LACHAISE.  And the story of Shelley's heart, WHAT REMAINS. There's an original cast album available as CD from Dress Circle in the UK or CDBaby in the US, with downloads available from CDBaby and (I just discovered, though CDBaby had never told me, the iTunes store).' Thanks Mark!!
Christ Execution Document: Rayg brings up a reference: I just had a brief search: the story kicks off around 1839 in French journals (see Google Books – "Lord Howard" "Denon" – for that period). The sale itself did exist: this must be the 1826 sale of the Baron Vivant Denon's museum collection after his death. See Museum Masters, page 104), which says there was a catalogue … and here it is:   Jay meanwhile has a wanted poster to go with this. Thanks Jay and Rayg!
Dark Age Scotland Without Oxygen: Gary V writes in: The bend is documented as far back as Ptolemy's Geography, here is the relevant section of  John Pinkerton's An enquiry into the history of Scotland: preceding the reign of Malcolm III But the bend is common knowledge among people familiar with ancient and medieval geography. Who are you going to believe? Ptolemy or your lying sextant?' Thanks Gary!
New Jersey Coincidence: An old friend of the blog George T writes in: I discovered another coincidence that also involved the Lincoln family that might interest you. As background, in 2004 the first Transit of Venus since 1882 occurred. I was going to be in Africa when it would happen and remembered that in 1903 the Canadian/American astronomer Simon Newcomb had written about observing the 1882 Transit from Wellington, South Africa and expressed a desire to have someone observe the 2004 event from the same location  (quote below). I located a South Africa astronomer who had a similar idea and after some sleuthing involving the US National Archives we were able to pinpoint Newcomb observing location and fulfill his request. "On our departure we left two iron pillars, on which our apparatus for photographing the Sun was mounted, firmly imbedded in the ground, as we had used them. Whether they will remain there until the transit of 2004, I do not know, but cannot help entertaining a sentimental wish that, when the time of that transit arrives, the phenomenon will be observed from the same station, and the pillars be found in such a condition that they can again be used." While researching for this project, I found out that Julius Ulke, the photographer of the expedition, had, along with his more famous brother Henry, lived across from Ford's Theatre. After Lincoln was shot he was brought to their boarding house and both brothers aided in the efforts to save him by boiling water and bringing it to his bedside. After Lincoln died, Julius took the famous photo of Lincoln's death bed. In 1881, Simon Newcomb attempted to locate the assassin's bullet in President James Garfield using a metal detector he had invented. He was unsuccessful, according to some accounts because he was unaware that Garfield had installed metal spring mattresses in his quarters Link. So by coincidence, of the four members of the expedition, two had been involved in unsuccessful attempts to save assassinated US presidents.  They must have had some interesting conversations. Rhys writes: There were some other presidential coincidences involving Robert Lincoln. He had been invited to join his father at the theatre on the night of Abraham's assassination but declined. Had he gone, he would most likely have been seated where John Wilkes Booth would have encountered him first, perhaps giving him the opportunity to intervene. Some years later he witnessed James Garfield's assassination and later still, was at the Pan-American Exposition when William McKinley was shot. You might also like this photograph of Abraham Lincoln during his second inaugural speech with, supposedly, John Wilkes Booth, other co-conspirators and possibly the owner of Ford's Theatre looking on: Next up is Wade with proof: Lincoln Booth further citations towards the bottom of the discussion, Bonnie lists Chicago Tribune 25 April, 1865, The Washington Post 28 November, 1886, and Century illustrated Magazine, November,1893. Wow! I think we need to recruit Bonnie to Bizzare History!' Thanks Wade, Rhys and Howard!!
Princip's Conscience: Adrian Sterling of Anomalist fame writes: Back in February you mused upon the fate of Gavrilo Princip. Today I saw this article. "Curveball" was asked if his lies started a war that killed many, he simply answered "yes". Anyway I saw a weird correspondence there. It's unfortunate that "Curveball" avoided a similar fate as Gavrilo.' Thanks Adrian!
Night Climbing: Forrest writes in: 'I just read your book review of "Nightclimbers of Cambridge", and did a little poking around and ran across the following webpage containing some more info on the topic of night climbing:  It includes a transcript of the "Roof Climber's Guide". Thanks Forrest!
Chick Peas: Adrian (of anomalist fame) has the menstrual lump down as a sootikin a new word for Beach's vocabulary. Then Invisible dances with a feather crown: The "little garlands" in your post about the struggle to save young Francesca from evil influences brought to mind the "feather crowns" of folklore. They are circular feather formations found in pillows and featherbeds. I have always associated them with witchcraft or thought of them as an omen of death, but apparently they are also a sign that the dead person has gone to heaven. ( I can't help but think that this is a later interpretation, meant to comfort those left behind. After all, if a loved one has died, which is more productive: assuming that the feather crown is a crown of glory or an artifact of witchcraft that must inevitably lead to investigations, trials, and lynch mobs?) Apparently there is a museum with a large collection of these items.  Here is an excerpt from The Superstitious Mind: French Peasants and the Supernatural in the Nineteenth Century, Judith Devlin, which tells a similar story of an overlooked child—from 1954 France.   And this excerpt from Hoosier Folk Legends, by Ronald L. Baker gives both interpretations of the feather crowns.  And one more set of tales about feather crowns as the result of a curse:  Isaac Bashevis Singer also wrote about feather crowns in the Jewish tradition in the short story, "A Crown of Feathers". Thanks Adrian and Invisible!
Honey and the Anvils of Women's Thighs: Invisible writes in on a sceptical note and Beach can't bear it. Don't know about the other ingredients in this concoction, but I was told by a Middle Eastern Studies librarian that (Richard Burton's translation aside) many of the stories in the 1001 Nights were the equivalent of our Traveling Salesman/Farmer's Daughter tales–full of male fantasy sexual stereotypes and light smut. Thanks Invisible!!
Nanny Coincidence: Mike Dash writes in with this fabulous one! 'I had not heard the Churhchill/Attlee story. But it put me immediately in mind of the astounding link between Kerensky and Lenin, two successive leaders of Russia (Kerensky as head of the Provisional Government that ruled from February to October 1917 and Lenin as… well, we know what Lenin did).  At a time when Russia was a country of 100 million people, both these men were born in the same small town, Simbirsk (now Ulyanovsk) on the Volga, population 36,000. Moreover Kerensky's father was Lenin's headmaster, and wrote the famous (perhaps famously wrong) summary of his character, in Lenin's final school report, that one sees mentioned in every Lenin biography: Quite talented, invariably diligent, prompt and reliable, Ulyanov was first in all his classes, and upon graduation was awarded a gold medal as the most meritorious pupil in achievement, growth and conduct. There is not a single instance on record, either in school or outside of it, of Ulyanov evoking by word or deed any adverse opinion from the authorities or the teachers of the school. More than this: when Lenin's father died, Kerensky's father became Lenin's guardian. And the two families got to know each other well enough for Kerensky and Lenin to have mixed as boys. Hence: in 1914, Kerensky notes in his memoirs, he unexpectedly bumped into Lenin's sister shortly before the outbreak of war. "Don't worry," he remembered telling her – this while Lenin was living in exile in Switzerland, and before the assassination in Sarajevo – "you will soon see him again. There will be a war and it will open to him the road to Russia." By which point shivers have begun to travel up and down my spine, at least. Thanks Mike!
Witty Gravestones: Ricardo sends in an epic cemetery story: This is not an epitaph but is somehow related. The grave digger from my parents village come from a wealthy family. His management of the family wealth was not so good and he was throw into poverty. The village administration took care and gave him the job of grave digger. He seems to be known has harboring the wittines of someone who has been up there and now is down here. My parents village has one of those coffee places near the street, where old men stay baking in the sun outside, looking at each other and now and then exchanging some words. That is the setting. One day (I like to think of it during the summer) the grave digger went to the café, stopped for a brief moment in the street before entering and 'Look here, oh, where all my money is waiting.'
(Vejam lá onde tenho o meu dinheiro empatado). And Invisible has a photograph. Thanks to both!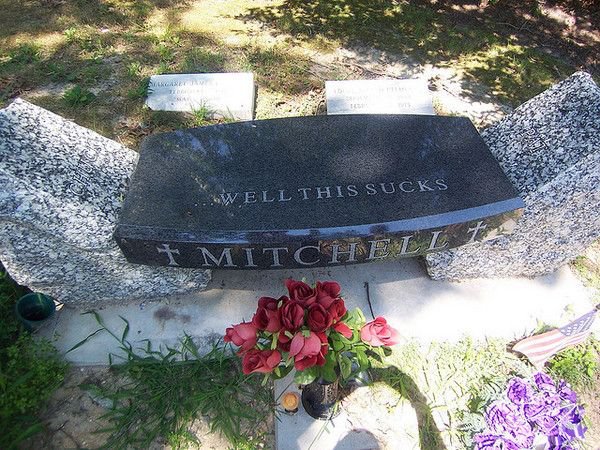 War in Dollyland: Penny writes in with this information. I came across your blog when I was doing some family history research on Harry Golding. I was wondering if you found out any more information.The Harry Golding that I know of was married to my Great grandmothers sister, Gertrude Rowland. According to census records he was, in 1871, a publisher,and 1901 an Editor and Publisher and at other times an editor. He was born between 1868 and 1871 to George and Phoebe in Kilburn and lived in Willesden, Middlesex.  He and Gertrude had two children Cyril and Florence. Gertrude died in 1928 but I can't pinpoint Harry's death. (too many with the same name).  I have been frustrated that there doesn't seem to be any information about him on the web considering that he was so prolific. This is of course, assuming that he is the same Harry Golding of the Wonder book series. Although I have seen nothing to make me think otherwise. I live in Australia, so I am relying entirely on the internet for research. Beach would gladly pass messages on. In the meantime, thanks Penny!!
Newspaper Archives: Invisibile writes in: 'You mention using the newspaper archives to try and verify stories such as the mermaid tales. I should think that the reverse would obtain: that anything found in a 19th century newspaper should be regarded with the utmost suspicion. It was the golden age of hoax stories, the best of which are difficult to distinguish from true forteana even today. I've been wrestling for some time with the veracity question and still haven't got the hang of it. I've enjoyed obvious hoaxes, but have also verified stories that seemed patently impossible. It's the more reasonable, plausible hoaxes that drive me mad. To state the obvious, some caveats in using 19th century newspapers: Distrust and verify. Damnably, hoax stories often contain names of real people and places.  Context can be everything. One doesn't cite an apparently serious account of an early flying machine if the author was known to have previously written only tall tales.  Local knowledge can be invaluable. When a newspaper article mentions secret treasure caves in a place called "Mt. Nebo" in the northeastern corner of Ohio, it's useful to know that a) Mt Nebo is in the southeastern part of the state and b) the caves, as situated by the article, do not exist and cannot exist due to the local geology. Recurring lurid stories about neighboring communities may reflect rivalry, rather than reality.  Genealogy sites are useful, if tedious, for verifying the reality of persons mentioned in a story. However, they are not infallible.  It is astonishing how far tales traveled–even the smallest of small town newspapers have articles about killer meteor showers in Persia or the habits of ostriches in South Africa. The degree of exaggeration is a natural tip-off.  I think it is safe to say that the 200-foot-long Hideous Ice Worm was a journalistic invention. But what about the Two-Headed Baby of Morrow County? Or the Girl Buried Alive For Three Weeks? (Both actual events, although the burial was a publicity stunt for a "fakir.") Sometimes, maddingly, stories will have no endings. I've been collecting stories about panics and local sensations ("Ghostly Woman in White Seen Again!" "Women Fear the Gum-Shoe Man!") Some run over a series of weeks or even months. Others run for a few days and then stop. Nothing is ever heard on the subject again. Are these just hoaxes that had run their course? Newspapers weren't shy about exposing supernatural hoaxers, as you might have gathered from the file of "joke" ghost stories I sent you a while back—they were very severe on sheeted young men jumping out of the bushes, scaring the womenfolk. So why did these stories have no official end? Or did they merely trail off in real life with no satisfactory ending? That said, I'm very grateful I can search and retrieve 18th- and 19th-century newspapers without going through microfilm motion-sickness. And sometimes you just want to enjoy a good yarn.    To use a much later example, in response to your suggestion about studying historical anecdotes in the light of newspaper reports, I was struck by the irregular media coverage of a tragic local story. The story went that a number of teenagers had been hit by lightning at a mysterious stone structure known as Frankenstein's Castle or Witches' Tower. Naturally the marks of the burns were still visible on the stones and the ghosts of the victims were to be seen at the tower on stormy nights. It was an excellent ghost story, but I assumed it was the sort of folkloric tale that is told about any strange castle-like structure—except that I kept hearing it from librarians and public officials who had remembered it for 30 years and who swore that it was true.    So I went in search of documentation. There was absolutely no news coverage in the Dayton/Kettering papers, even though the tower stands on the edge of downtown. I spoke with some older local firefighters and police officers who said they remembered the case, knew it had happened in the 1960s, but nobody had any specifics. Eventually I wrote about it as a local legend. It wasn't until several years ago that Curt Dalton, a local historical researcher, found a small article about the tragedy in a Van Wert paper—a community over 90 miles north of Dayton. Armed with the names in that article, Curt located this article http://www.daytonhistorybooks.com/frankenstein.html in a Xenia paper—a community about 30 miles from the death site and about 10 miles from the dead girl's Bellbrook home. It is a mystery to me why this sensational story never made it into the local papers. Thanks Invisibile!
Force-feeding Queens: KHM writes in 'The preference for the fat female seems to go back far into prehistory as the article below from Wikipedia on venus  figurines indicates. Since  thin females are less likely to conceive than fatter ones, the preference may be rooted in reproductive advantage, perhaps as in the cultural concept of the "earth mother."The further back we go, the more important the earth mother, matriarchy and polyandry is relative to the male sky or heaven gods controlling the weather. It is quite possible that before the Biblical Fall both culture and religion revolved around the female rather than the male. (Adam was defined as includingboth male and female genders.)  These extremely old traditions die very slowly – I think the Ottoman Turks were one of the last cultures to favor artificially fat females, but not to the same degree as the Ugandans, of course. Now that the biosphere is suffering from extinction of many species, especially those in the wild, the earth as a mother will be unappreciated andunrecognized. Free food derived from hunting, fishing and gathering in the wild will be replaced by human effort and intervention at all stages of the food production process. Expect females to lose much of their distinctive physical appearance as they dress and act more like males in the long-term future.' Thanks KHM!!
Adult Changelings: Count Otto writes in.Concerning adult changelings – what exactly do you mean by this? Does the adult in question have to be actually done away with, or at least permanently removed, and replaced by a totally different person who may or may not look the same? If so, examples are probably very rare indeed. However, if the physical body remains the same, but the person inside is generally reckoned to be somebody else, does that count? And if so, does the transformation have to be absolute, or are there degrees of separation? Consider one of my favourite unashamed fraudsters of all time, Tuesday Lobsang Rampa. When it transpired that his physical body was in no way Tibetan, either genetically or in the sense of ever having been there, a convenient explanation was forthcoming whereby his soul was indeed that of a Tibetan lama, but his body was in every legally provable sense that of an Englishman who, thanks to a bizarre bird-watching accident, was now somebody else. Now, you may not believe that. Not many people do. Though you have to admire a man who with a perfectly straight face published the telepathically-dictated autobiography of his cat.However, a huge proportion of all the people who ever allegedly went to Fairyland were literally "not quite the same person" when they came back. And sometimes they didn't come back for years. There is a very good case for suggesting that every fairy abductee was replaced by an actual fairy, and since fairies are generally reckoned to be highly intelligent, most of them more or less pulled it off, but they're not perfect, so a few of them didn't.Which ties in extraordinarily well with the modern alien abduction phenomenon. You've got your bog-standard abductees. Then you've got your star-children, who are in every biological sense human until the aliens whisk them away, and after that they suddenly announce that they aren't human and somehow never were, and start displaying a combination of hitherto unadmitted artistic ability and rather vague psychic powers that would have come as no surprise at all to anyone who knew Thomas the Rhymer.And then you've got your "walk-ins" – biological humans who are suddenly somebody else because they have a totally alien consciousness. Effectively, 100% different people who happen to be identical in every way that you can actually prove. When you compare that with the medieval notions of possession and obsession (in its original sense of being demonically compelled to do things for no halfway logical reason), I think you'll find that a very tangled can of worms has been opened.' Thanks Count!!
Escaped Lions: Barry H writes in. As always with genealogical story Beach has carefully stored Barry's email away and will be very happy to pass on any correspondence: This is an old family story, and it revolves around my great-grandfather who lived in the US, he was a wagonmaster at some point in his life; I know little else about him, his name was Mark Lilibridge Homan (b 1860 - d 1937). I'll tell the story briefly, but remember that this could be a tall-tale that gets passed down through generations, and the facts get distorted along the way – I've tried researching the history, using the net, hoped to find some old, scratchy newspaper-accounts; but so far, I've had no luck in verifying any part of this tale. So goes the story, told to me by my father: Mark Homan was attending a travelling circus, this would probably have been somewhere in the American southwest, possibly California. At the time, he was presumably still a young man and in his prime, with his wits about him and courage to match. Mark was sitting up in the bleachers, under the circus tent, enjoying the show with many other patrons. When the lion act came on, a disaster happened: a lion escaped right in the middle of the act, was on free-foot and scowling at the fear-stricken crowd, calculating its next move. The crowd panicked, everyone jumped up and scurried up the bleachers, jumping off the backside, trying to escape from the tent. My great-grandfather, however, kept his head. He stood up and moved down the bleachers, jostling his way through the panicked mob, heading towards the lion. The lion hadn't attacked anyone yet, it was probably a little confused by the sudden change in events. Great-granddad bustled his way towards the lion, the whole time fumbling with the buttons of his overcoat, until he finally managed to reach inside his coat and pull out his piece – have gun will travel, as the tradition was in those days. Mark Homan stepped up until he was quite close to the lion, as close as comfort would allow; with a steady hand, he levelled his gun, took aim, and fired. Dead on, he hit the lion right between the eyes, first shot - I know, it sounds like a line from a Rudyard Kipling book, but that's how the story goes: disaster averted, beast slain, peace restored and my great-grandfather a hero, presumably. Mark Lilibridge Homan was laid to rest in a small cemetery in Phoenix, Arizona, in an unmarked grave. If I ever find concrete verification and proof of his involvement in this event, and should I be able to spare the funds, I may erect a tombstone at his gravesite - with a pictograph of his fearless deed displayed upon it. Tombstone, how apt, because if the story is true, then it was done in the real Wyatt Earp fashion! Thus endeth the tale. If you happen to come upon anything that might be related to this story, I'd love to hear from you. We'll let you know Barry!
Human Confetti: KMH writes 'Jim Jones had  a similar charisma to Hitler who was often accused of being possessed. The same would apply to Jones even though his community was basically religious -communist. He and his followers  were convinced that the Northern Hemisphere was destined for  nuclear destruction, but life would go on more or less in the south. His followers drank the Kool-Aid  (Flavor Aid) readily because they had drunk it ritualistically (for death)  a number of times before with no  cyanide, of course.  This is where   the phrase  "don't drink the Kool-Aid" originated. Kool- Aid and its imitators is made with sugar and  mixed with a fruit flavour that came in an inexpensive packet of  dry concentrate. In the fifties it was popular in the USA. Today we would call Jim Jones  a classic example of a false prophet. The question is, did he have any real spiritual gift besides  mesmerizing his audience with speaking ability. The evidence isn't entirely conclusive. If so, he would fall into the line of Simon Magus of Acts 8:9-24 and qualify as a  precursor to the false prophet of Revelation. Thanks KMH!
Accidentally Obscene: Invisible sends in this extract from a major British newspaper. It seems that that Austrian village is about to cave in. 'A pictured postcard Austrian village is being forced to bow to the power of the English language by changing its name. The good people of F*****g hadn't had a problem until pranksters began making fun of them, with phone calls and joke postcards. Now the village is set to vote on a switch and the 16th century version of the name 'Fugging' is likely to be adopted. It may be an end to the random telephone calls which recipients find considerably less amusing than the people making them.' Thanks Invisible!
Britain as Isle of the Dead: First up is Wade: This link yields a long discussion of Celtic death beliefs. At page makers p.341, p.342 and p.343, the Procopius tale is discussed. While it doesn't suggest an explanation, it indicates that this a local Breton coast belief.' Then Invisible on the same lines: From The Fate of the Dead, A Study in Folk Eschatology in the West Country after the Reformation, Theo Brown, in Chapter VII "Entrances to the Other World" (pp 63-64)  "On the continent, it seems possible that Britain itself was the Land of the Dead. In parts of Germany the Wild Hunt was called die Engelske Jagd, and, according to Hardwick [Charles Hardwick, Traditions, Superstitions and Folklore, Manchester, 1872, p. 177], the name of England was used to denote the realm to which the dead had gone. One cannot tell to what extent such notions may have been derived from Procopius, who wrote early in the sixth century A.D. that souls were conveyed in boats from Gaul to Britain on certain nights, and Souvêtre found that Breton fisherman around the Ile de St Gildas (off Port-Blanc, near Treguier on the Channel coast) remembered a similar tradition. [Emile Souvêtre: Les Derniers Bretons, 2nd edn, 1836, vol. I, pp. 37-8] Sébillot heard that on the sabbath, a boat would appear on the beach. There was no one aboard, but a voice would cry:'Embarque, allons en Galloway!' Then the boat would slip off, so filled with invisible passengers, it seemed almost ready to sink." [Paul Sébillot: Legendes locales de la Haute Bretagne, Nantes, 1899, I, ix.] Invisible also included a long but pertinent bit from Kipling: I wonder if Kipling knew his Procopius; this passage about the Dymchurch Flit from Puck of Pook's Hillis very reminiscent, although perhaps any ferrying of invisible beings story would ring the same changes. 'Now there was a poor widow at Dymchurch under the Wall, which, lacking man or property, she had the more time for feeling; and she come to feel there was a Trouble outside her doorstep bigger an' heavier than aught she'd ever carried over it. She had two sons—one born blind, and t'other struck dumb through fallin' off the Wall when he was liddle. They was men grown, but not wage-earnin', an' she worked for 'em, keepin' bees and answerin' Questions.' 'What sort of questions?' said Dan. 'Like where lost things might be found, an' what to put about a crooked baby's neck, an' how to join parted sweethearts. She felt the Trouble on the Marsh same as eels feel thunder. She was a wise woman.' 'My woman was won'erful weather-tender, too,' said Hobden. 'I've seen her brish sparks like off an anvil out of her hair in thunderstorms. But she never laid out to answer Questions.' 'This woman was a Seeker like, an' Seekers they sometimes find. One night, while she lay abed, hot an' aching, there come a Dream an' tapped at her window, and "Widow Whitgift," it said, "Widow Whitgift!" 'First, by the wings an' the whistling, she [pg 245]thought it was peewits, but last she arose an' dressed herself, an' opened her door to the Marsh, an' she felt the Trouble an' the Groaning all about her, strong as fever an' ague, an' she calls: "What is it? Oh, what is it?" 'Then 'twas all like the frogs in the diks peeping: then 'twas all like the reeds in the diks clipclapping; an' then the great Tide-wave rummelled along the Wall, an' she couldn't hear proper. 'Three times she called, an' three times the Tide-wave did her down. But she catched the quiet between, an' she cries out, "What is the Trouble on the Marsh that's been lying down with my heart an' arising with my body this month gone?" She felt a liddle hand lay hold on her gown-hem, an' she stooped to the pull o' that liddle hand.' Tom Shoesmith spread his huge fist before the fire and smiled at it. '"Will the sea drown the Marsh?" she says. She was a Marsh-woman first an' foremost. "No," says the liddle voice. "Sleep sound for all o' that." '"Is the Plague comin' to the Marsh?" she says. Them was all the ills she knowed. '"No. Sleep sound for all o' that," says Robin. 'She turned about, half mindful to go in, but the liddle voices grieved that shrill an' sorrowful she turns back, an' she cries: "If it is not a Trouble of Flesh an' Blood, what can I do?" 'The Pharisees cried out upon her from [pg 246]all round to fetch them a boat to sail to France, an' come back no more. '"There's a boat on the Wall," she says, "but I can't push it down to the sea, nor sail it when 'tis there." '"Lend us your sons," says all the Pharisees. "Give 'em Leave an' Good-will to sail it for us, Mother—O Mother!" '"One's dumb, an' t'other's blind," she says. "But all the dearer me for that; and you'll lose them in the big sea." The voices justabout pierced through her. An' there was children's voices too. She stood out all she could, but she couldn't rightly stand against that. So she says: "If you can draw my sons for your job, I'll not hinder 'em. You can't ask no more of a Mother." 'She saw them liddle green lights dance an' cross till she was dizzy; she heard them liddle feet patterin' by the thousand; she heard cruel Canterbury Bells ringing to Bulverhithe, an' she heard the great Tide-wave ranging along the Wall. That was while the Pharisees was workin' a Dream to wake her two sons asleep: an' while she bit on her fingers she saw them two she'd bore come out an' pass her with never a word. She followed 'em, cryin' pitiful, to the old boat on the Wall, an' that they took an' runned down to the Sea. 'When they'd stepped mast an' sail the blind son speaks up: "Mother, we're waitin' your Leave an' Good-will to take Them over."' Tom Shoesmith threw back his head and half shut his eyes. 'Eh, me!' he said. 'She was a fine, valiant woman, the Widow Whitgift. She stood twistin' the ends of her long hair over her fingers, an' she shook like a poplar, makin' up her mind. The Pharisees all about they hushed their children from cryin' an' they waited dumb-still. She was all their dependence. 'Thout her Leave an' Goodwill they could not pass; for she was the Mother. So she shook like a asp-tree makin' up her mind. 'Last she drives the word past her teeth, an' "Go!" she says. "Go with my Leave an' Goodwill." 'Then I saw—then, they say, she had to brace back same as if she was wadin' in tide-water; for the Pharisees justabout flowed past her—down the beach to the boat, I dunnamany of 'em—with their wives an' children an' valooables, all escapin' out of cruel Old England. Silver you could hear clinkin', an' liddle bundles hove down dunt on the bottom-boards, an' passels o' liddle swords an' shield's raklin', an' liddle fingers an' toes scratchin' on the boatside to board her when the two sons pushed her off. That boat she sunk lower an' lower, but all the Widow could see in it was her boys movin' hampered-like to get at the tackle. Up sail they did, an' away they went, deep as a Rye barge, away into the off-shore mistes, an' the Widow Whitgift she sat down and eased her grief till mornin' light.' 'I never heard she was all alone,' said Hobden. 'I remember now. The one called Robin he stayed with her, they tell. She was all too grievious to listen to his promises.' 'Ah! She should ha' made her bargain beforehand. I allus told my woman so!' Hobden cried. 'No. She loaned her sons for a pure love-loan, bein' as she sensed the Trouble on the Marshes, an' was simple good-willing to ease it.' Tom laughed softly. 'She done that. Yes, she done that! From Hithe to Bulverthithe, fretty man an' petty maid, ailin' woman an' wailin' child, they took the advantage of the change in the thin airs just about as soon as the Pharisees flitted. Folks come out fresh an' shining all over the Marsh like snails after wet. An' that while the Widow Whitgift sat grievin' on the Wall. She might have beleft us—she might have trusted her sons would be sent back! She fussed, no bounds, when their boat come in after three days.' 'And, of course, the sons were both quite cured?' said Una. 'No-o. That would have been out o' Nature. She got 'em back as she sent 'em. The blind man he hadn't seen naught of anything, an' the dumb man nature-ally, he couldn't say aught of what he'd seen. I reckon that was why the Pharisees pitched on 'em for the ferrying job.' Thanks Invisible and Wade
Severed Head: Invisible writes with this calling into question the anecdote and its identification with Owen: I'm sorry to say that Ms. Cadbury seems to have been misled. I pulled up the reference from >shudder< Google Books and it says nothing whatever about Richard Owen, but is part of a series of comic vignettes written as fiction, apparently to mock popular superstitions about ghosts, goblins, haunted houses, etc. I've been unable to find out anything about the author as yet.  I tried to attach a PDF of the relevant passage which is "Recollections and Reflections of Gideon Shaddoe Esq IX pp. 294-303. Signed by "Silas Seer" but it was taking hours to load. Perhaps you can pull the plain text from the link above so you don't have to transcribe.  It's a lovely tale to attribute to Richard Owen, but I don't think it will hold up. And given Owen's propensity to appropriate other scientists' research, it's ironic that his name somehow should have become attached to this fiction. Then later the same day. Here's a bit more about Hood's Magazine and Comic Miscellany which makes it' pretty clear that the Gideon Shaddoe series was written by Hood himself. He apparently wrote many satires on events of the day so it IS possible that Richard Owen was supposed to be recognized as the anatomist mentioned in the piece. I just haven't found the clef to this comic roman if that's what it is.  Owen was such a prominent figure; he would have been ideal topical material Hood's Magazine and Comic Miscellany was a monthly journal originally published by Thomas Hood. A total of 61 issues were published from January 1844 to June 1849. Hood made most of the original material for it. After his death in 1845, Charles Rowcroft became the editor. The magazine was not particularly successful, partly due to the refusal to take on a publisher. Hood wrote humorously on many contemporary issues. One of the most important issues in his time was grave robbing and selling of corpses to anatomists–another reason Owen might have been a target.  Thackeray and Dickens mention Owen by name in The Newcomes and Our Mutual Friend respectively, briefly and in a mildly satirical vein. Richard Altick, in The Presence of the Present: Topics of the Day in the Victorian Novel has this to say about Thomas Hood. 'With the exception of numerous treatments of public issues of the day in the form of 'addresses' to their respective proponents, Hood's kind of topicalities did not relate primarily to news events. Instead, they took the form of witty improvisations on the trivia of everyday life, 'manners' as we would call them. From the perspective of a century and a half, they are closer to the weekly contents of Punch than to Byronic comedy. Buried in them are uncountable 'in-jokes' from which posterity is excluded. Only Hood's contemporaries would have recognized them and welcomed their humor for whatever it was worth.' Again, I suppose it is possible that Owen was the person alluded to in the severed head incident. But if he was, I'd just like to know how Ms. Cadbury deduced his identity. I spent the morning photographing the 20 B-25 bombers here for the Doolittle Raider 70th (and final) reunion and my computer is locked up loading them to my FB page. Otherwise I might have more answers for you!  I still think, given the context of the Gideon Shaddoe series, which positions itself as a satire on the superstitions of the ignorant lower classes, that it's reaching (without further proof) to assume that Owen was the target of that satire.' Thanks Invisible!
Japanese Torpedo Boats: Celeste Culpepper writes in: 'Am I the only person (I can't be. I'm not that old) to be reminded of the 1964 Tonkin Gulf incident? Those Russian reports sound suspiciously like those of the US Navy at the time and, yes, the USN vessels did fire on each other, too. In other words, given a sufficiently belligerent context all vessels seem armed enemies just as at night all cats are black. I can't be too judgemental about the Russian officers involved.' Thanks CC!
Osiris and Mad Dadd: Invisible writes in: You undoubtedly have run across the fairy art of Charles Altamont Doyle (father of Arthur Conan Doyle). Also mad (he was an alcoholic, had seizures, and was periodically institutionalized) but his fairies are more whimsical and certainly less dire than Dadd's whose work I cannot contemplate without feeling like I want to throw myself under a train. I can recommend The Doyle Diary: The Last Great Conan Doyle Mystery with a Holmesian Investigation into the Strange and Curious Case of Charles Altamont Doyle. There are very cheap used copies on bookfinder.com. More of a sketchbook than a diary–written/drawn while in a Scottish lunatic asylum. He seems to have been a loveable lunatic–the book is full of his witty appeals to his doctors, trying to prove he was not insane.  Here are some pictures. Southern Man writes in with some suggestions for the corridor. The Cottingley Fairies (of course), engravings from nineteenth century books particularly Sykes, some of the early modern engravings of fairy hills, modern photographs with bits of luminous dust floating through the atmosphere, fairy sites on antique postcards, Neil Gaiman's Midsummer Night's Dream, particularly his version of Puck, Victorian stage girls dressed as fairies – preferably floating through the air.  Thanks Invisible and SM!
Style Guide: This one comes from Invisible and is a lot of fun from an experienced writer. On writing introductions: a) get someone famous or amusing to do it for you. b) do it only after the entire book is written. In teaching writing I've found that the one thing that stops people absolutely dead is trying to start at the beginning. Quotes from Advice to Writers: A Compendium of Quotes, Anecdotes, and Writerly Wisdom from a Dazzling Array of Literary Lights  by Jon Winokur "The only way to write is well and how you do it is your own damn business." –A.J. Liebling "Best advice I've ever received: Finish."  –Peter Mayle One of the best sets of advice for fiction writers is "Notes for a Young Writer" by Shirley Jackson. Not advice, but a look at the "unspeakable horror of the literary life": The Unstrung Harp or Mr Earbrass Writes a Novel by Edward Gorey: Several other memorable quotes: I just sit at a typewriter and curse a bit. - P G Wodehouse Remember that once something is written down it becomes truth.  – Gary Henderson And my own line, which I often quote to would-be writers, but don't always live by: A page a day is a book a year. Literally!' Thanks Invisibile!!
Did Christ Exist? SY writes in with this link to a controversial argument about this controversial passage alleging that it is a later interpolation.  Phil P comes close to this as well: While I am not a Christian either, I tend to treat Jesus much like the Buddha: as someone who had a great awakening. That having been said, Your quote from Paul troubles me in that he says, "He was buried, and three days later he was raised to life, as the Scriptures say'.   What scriptures could he be referring to in 50 CE?   A messiah is foretold in Hebrew scriptures but not the resurrection.   Is this a translation error? Something added in by the church later?' The great Ashley Pond writes in with more general thoughts: I haven't seen the God Movie but keep meaning to:  I have read all the original drafts and excerpts of The Rejection of Pascal's Wager: A Skeptic's Guide to the Bible and the Historical Jesus  and know the author (the way I "know" you):  (academically really sound with deeply detailed citations and sources; embarrasses me for how lazy my "scholarship" is). I of course have my own opinions on the Hebrew! Huge tracts of both story outline and even verbatim text attributed to and about THE CHRIST are anything from Babylonian to Egyptian—a laundry list of paganism's perpetual and uncomfortable grafting onto theunderstand, not a single document of any variety supporting Jesus of Nazareth's literal existence outside the gospels which, as I'm sure you know, don't bear up well historically under disinterested scrutiny.' And finally KMH A problem with the scholarly approach is that it is so difficult to empathetically enter in to epochs existing thousands of years in the past. The attitude toward written documents and  the ease of their creation has changed substantially with  advancing technology, so the likelihood of deliberate or  inadvertent written falsehoods can be  difficult to assess by modern standards. We know that the 20th century's propensity for deliberately false statements and documents is without parallel in recorded history. This, unfortunately, affects the attitude toward any and all historical writings. In considering whether Christ actually existed, we need to determine whether any religious figure qualifies for existence  according to the standard applied. If Buddha, Krishna, Zoroaster, Moses, or even Muhammad, etc.,  are accepted as actually existing, it can strengthen the implicit case for Christ. Of course, I  believe there is no doubt that Muhammad existed, so there is some additional documentary evidence from the Koran concerning Christ's existence, besides Christian documents. From my point of view, the important question isn't whether Christ existed, but whether he really is who he said he is. This will be where the battle rages as false christs, false prophets, and anti-christs gain more and more of the public's attention.' Greg also writes in: 'I just thought I would throw out some suggested reading on the existence of Christ. I'm sure you have heard of N T Wright. His series on Christian Origins and the Question of God series is massive and stimulating. Maybe some of your readers would like to check them out. N T Wright is a Christian Anglican Bishop of course, but his examinations especially in the first book (The New Testament and the People of God) of the various approaches to the early Christian sources and Roman Palestine are fascinating for anyone. Lots of great philosophy of history in there. As well as an interesting case for the resurrection based on readings of the ghost mythology of Romans and Jews.' Thanks Greg, Ashley, KMH, Phil and SY!
Singing Enemy Songs: First on the subject of LM Howard M writes 'I thought you might enjoy — if enjoy is the right word — this version (attached) of 07 Lilli Marleen recorded by Goebbel's own propaganda swing band, Charlie and His Orchestra. It's a bit atypical for Karl Schwendler's outfit, since this is performed straight and sentimental. Nonetheless, the Reich seemed to feel that a German song popular with Allied soldiers had some propaganda value, or they wouldn't have recorded it. Note that it's not the usual English translation, and was probably written by Schwendler himself.  I don't know if you're familiar with the music of Charlie and His Orchestra; their best-known recordings are parodies of popular American and British dance numbers, characterized as much by exceptional musicianship as by lyrics full of antisemitism, racism, and frequent boasts of Aryan supremacy. The history of jazz and jazz musicians under the Third Reich is fascinating in and of itself (Jews! Drug addicts! Negermusik!), but I'm a little too steeped in jazz history to know if it qualifies as "strange" for your purposes.' Katie J writes in 'After the Battle of Fredericksburg in December 1862, the Union regimental bands started playing at twilight. They played pro-Union songs, naturally. After a while, Confederate band started playing their songs. Finally, the Confederates started to play, 'Home, Sweet Home' and Union bands joined in. It's recorded that soldiers of both sides joined in. I'm pretty sure that 'Home, Sweet Home' was a neutral song, but Fredericksburg was a horrific battle and oddly enough, there are a few well-documented acts of kindness and mercy between the opposing armies. Perhaps the combatants felt the need to reassure themselves of their common humanity.' On the Civil War there is, as Tacitus points out, that beautiful story about Dixie. Abe Lincoln was said to be rather fond of Dixie Invisible writes in with an example of the Battle of the Bands also from the CW:  See Battle of the Bands and the Battle of the Bands at Stone River. 'As' Invisible continues 'for soldiers being brought together by music, (but not on opposing sides) you can do worse than think of all the regimental pipers who stood their ground in the face of charging cavalry, rallied the wavering when badly wounded, and piped their men over the top or onto the beaches. Here's the obituary of one, The Mad Piper, Bill Millin JEC writes 'When I think of incidents of one side singing the enemy's songs, I'm reminded of a scene from the book Das Boot and the movie of the same name in which the crew of u-boat U-96 lustily sing 'Its A Long Way To Tipperary'. The book was written in 1973 by former Kriegsmarine propaganda officer Lothar-Günther Buchheim and, while fictionalized, closely follows his mission on the real U-96 in 1941. In the scene, the politically reckless captain clearly enjoys ordering his over-formal First Officer, a committed Nazi, to replace a Berlin propaganda broadcast being played over the p.a. system with the old English music hall song. The crew's enthusiastic singing tells the reader/viewer that they heartily approve of the little tweak of the young Nazi's inflated ego. Because the book and film are so well documented as having been heavily autobiographical, I feel safe in submitting this as a real-life incident.' As a sidenote, the captain of the actual U-96, Korvettenkapitän (Lieutenant Commander) Heinrich Lehmann-Willenbrock, was awarded the Knight's Cross with Oak Leaves (Ritterkreuz des Eisernes Kreuzes mit Eichenlaub) for conspicuous and multiple incidents of gallantry, and, although wounded in action, survived the war to serve as a consultant on the masterful 1981 Wolfgang Petersen film based on Buxhheim's book.' KMH writes: Music itself does have a particular quality of rising  above national distinctions. Is it possible to imagine a world where German music was appreciated only by the Germans, Russian music only appreciated by the Russians, etc.? Music, as the world's foremost international language,  seems to have done its share in promoting a global reluctance to indulge in genocidal thoughts and activities. The exception seems to be the Muslims, who have their own music, but non-Muslims aren't aware of or familiar with it. Problem nations aren't musical nations. The same goes for problem ideologies. This may be one reason why they inevitably fail to achieve their objectives.' And to round off perfectly Grand Old Partisan, Michael Zak sent in this video of that famous Cold War Warrior Edward Rowny playing LM on his harmonica. Mike Zak also writes in: 'Yankee Doodle was originally a British mockery of the American colonials' Thanks to MZ, KMH, Invisible,Tacitus, Katie J. and Howard!
Strange Museums: JB writes in 'Dear Beach, my guess is that you are befuddled with old age and that you are thinking of the Gnome Reserve in Devon (rather than in Cornwall). And I quote from their very entertaining website: For a completely unique 100% fun experience, simultaneously 100% ecologically interesting, with an extra 100% wonder and magic mixed in, visit The Gnome Reserve. Set amid truly rural countryside between Bideford and Bude just 7 miles from the Devon Cornwall border. the 4 acre Reserve comprises woodland, stream, 30 yard pond, meadow and garden – home to 1000+ gnomes and pixies, and about 250 labelled species of wild flowers, herbs, grasses and ferns. Gnome hats are loaned free of charge together with fishing rods, so you don't embarrass the gnomes! Take your cameras and embarrass the family with some truly memorable photos for the family album! The children will love it because there is so much for them to discover from a woodpecker in a tree to a pixie flitting over clumps of comfrey. Recommended also for adults whose sophistication can have robbed them of a freshness of vision…The Gnome Reserve will rejuvenate you!'  Pam makes the same point:  'Is the gnomereserve the place you're searching for, Dr. B?  They have a Gnome Museum there. I remember driving by it on my way to and from Tintagel.  (The yard was *filled* with gnomic statuary.)  I didn't get a chance to visit the  reserve as I was with two non-gnome/fairy fetishists and they weren't interested.   Since my friends had indulged my Arthur mania, including climbing up to Tintagel Castle, I thought I should leave well enough alone. I also have a vague memory of reading something in Fortean Times about a lady who had a museum and communed with gnomes (or fairies or pixies or…), but a search of their site yielded a big zero in that regard.  Perhaps the gnomes have fogged my memory, or there's some Big Conspiracy to suppress the Truth.  It couldn't be that I have a bad memory.' The gnome reserve still hasn't written back.  Heidi Fury comes up with Marshsfreemuseum  'It's not terribly museumy, but maybe something there will catch your fancy.'  Lehmansterms writes (seconded by Dennis): It's probably not among the oddest of all museums, but it contains some of the more bizarre items in what is a decidedly bizarre museum genre, the Mutter Museum at the University of Pennsylvania's Philadelphia museum/campus has a few of the odder medical marvels Lehmansterms ever saw on public display – and in it's heyday in the 60′s he saw and toured, more than once, the Army Medical Museum and Library in Washington D.C.  At one time just across Independence Ave. from the Smithsonian's venerable "castle", it was moved to a far less visible location at the Walter Reed Medical Center (and, I believe, recently closed for good). The Mutter's collection includes, among other items, the shared liver of Chang & Eng – Barnum's original "Siamese Twins", the "Soap Lady" – a saponified Colonial-era corpse unearthed in the 19th century, and an enormous collection of objects removed from the throats of choking victims rescued from the brink of death by the first revolutionary 19th century optical "endoscope"-type looker-grabber device.  There are also a few skeletons of legitimate, non-hoax, physical bones (and not concrete castings or stone carvings) of actual human giants, to refer to a subject evidently of some interest to the good Dr. B. Photos on Google from the Mutter.  A more informative, official website on the Mutter. The old Army Medical Museum -  Lehmansterms also recalls what he found to be an extremely unusual exhibit in another of his original hometown, Philadelphia's museums. Otherwise to be considered unusual only for the vast breadth and wealth of its collections (and for being the largest example of Classical Greek archtecture in the world, including Greece), this is the noted and notable Philadelphia Museum of Art.  In the mid 90′s, while on a visit with his 3 daughters and a Swedish exchange student his ex was then hosting, we encountered in a back stairwell a large vitrine full of Victorian-era (lehmansterms believes he recalls) plaster casts of human genetalia.  While the "plaster-casters" were a short-lived phenomenon recording the endowments of some of the more famous musicians of the early Psychedelic rock era - and, lehmansterms supposes, could be considered "Art" in an era in which handicrafters the like of Robert Mapplethorpe, et als, are considered to be artists - these were of a different time altogether, if not of dissimilar substance.' Bennett has more on the phallic museum  Ervy sends in this classic from Alberta: 'Strange but true, Torrington is the home to the infamous Gopher Hole Museum. This attraction features stuffed gophers (Richardson ground squirrels) posed in a series of 47 anthropomorphic scenes, from a hair dresser to a preacher to an RCMP officer. Located north of Calgary, east of Olds on highway #27. Open daily from 10am to 5pm. Admission $2 for adults.' Thanks to Lehmansterms, JB, Pam, Bennett, Ervy and Heidi Fury!!!
Irish Invade Canada: The great Mike Dash  writes in: There are "men who would be king" stories, and then there is the saga of William Walker, the American journalist who led several private armies – the "filibusters" – into central America in the 1850s. A great believer in white supremacy and Manifest Destiny, Walker kicked off with a 45-man invasion of Baja California and managed to hold it briefly as the Republic of Lower California before being ejected by the Mexicans. Seeking a softer target, he raised a second tiny force and invaded Nicaragua in 1854. Opportunely arriving in the middle of a civil war (perhaps not such an unlikely coincidence in the Americas of that period) with a mere 60 men, he recruited a few more locally and took sides, backing the Democrats against the Legitimists and fairly rapidly succeeding in installing himself as the power behind a Democratic government. From there he was but a short stab in the back from setting himself up as President of Nicaragua. Walker controlled the country for about a year, thanks in part to the financial backing of good old Cornelius Vanderbilt, and made plans to extend his rule to neighbouring countries. He also tried to recruit more men from the Southern US states by proposing to reintroduce the institution of slavery, outlawed in Nicaragua in 1824. His career ended messily; expelled by a coalition of Guatamalan, Honduran and Salvadorian troops, Walker made an attempted comeback in 1860 only to fall into the hands of a Royal Navy squadron based on the Mosquito Coast. The British handed him over to the Hondurans, who shot him in September 1860. I am sure there must be quite a few other examples – the founders of quite a few Chinese dynasties started out as minor league peasant rebels, for instance – but Walker is probably the most spectacular relatively recent one; and despicable as his intentions were, his military successes, however short-lived, do faintly echo those of Stout Cortez. I thought enough of Walker's story to pitch the idea as a book a few years back, but oddly enough American publishers weren't interested in a study of maverick right-wing American Exceptionalists wreaking havoc in less technologically advanced nations on behalf of the nineteenth century equivalent of Big Oil. Thanks Mike!
Happy May to all!
B